Velum Break — Please Take Care of Me
October 2021
Artwork for a limited edition 12" picture disc and CD on Touched Revolutions.
This is the second Velum Break release I've done the artwork for – the first being Bench Manoeuvres in 2019.​ Richard is great to work with and he likes his sleeve art to be a bit tongue in cheek or humorous. He had the idea to make the picture disc garishly fluffy and also suggested drawing the synth on the A side to make it different to the previous TR release treatments.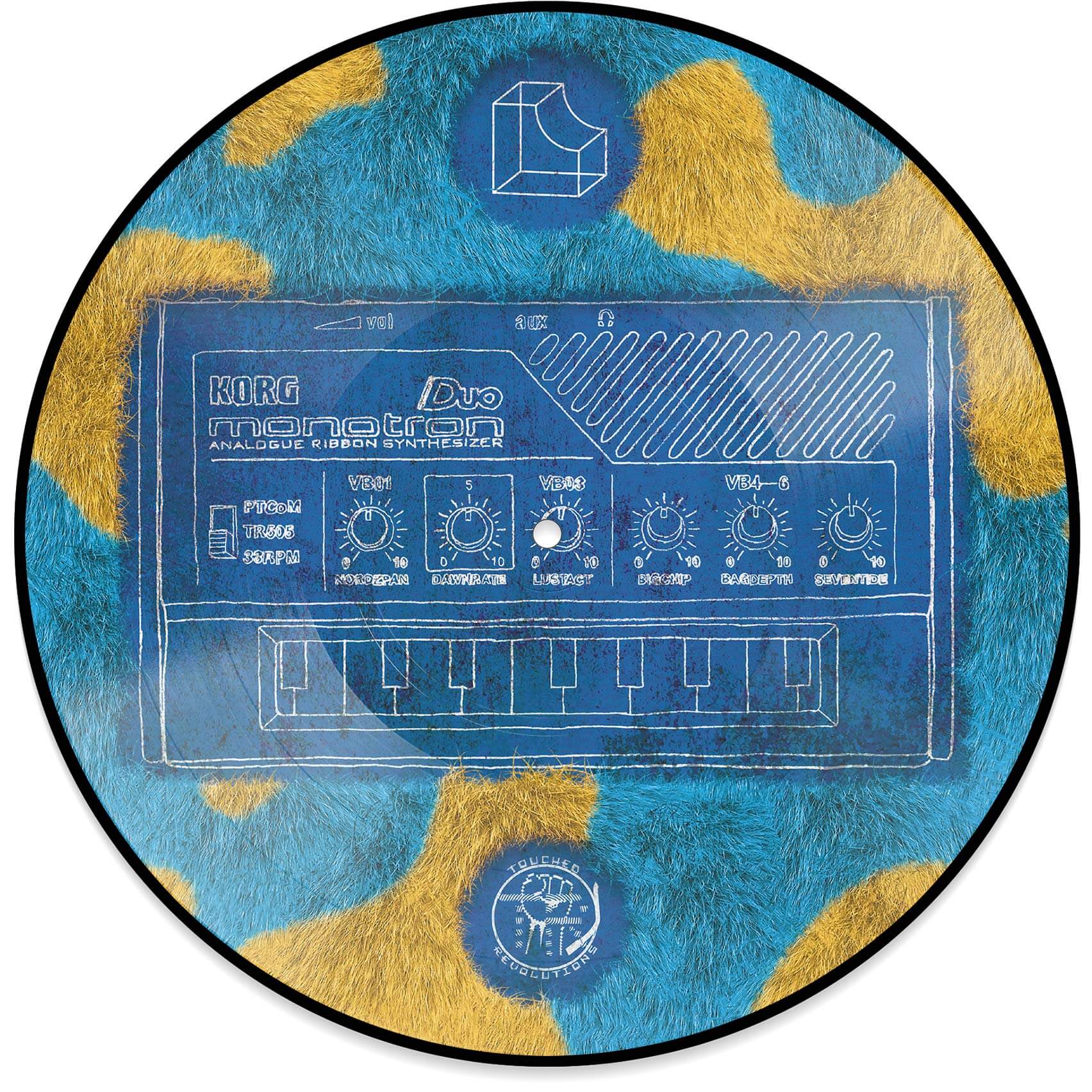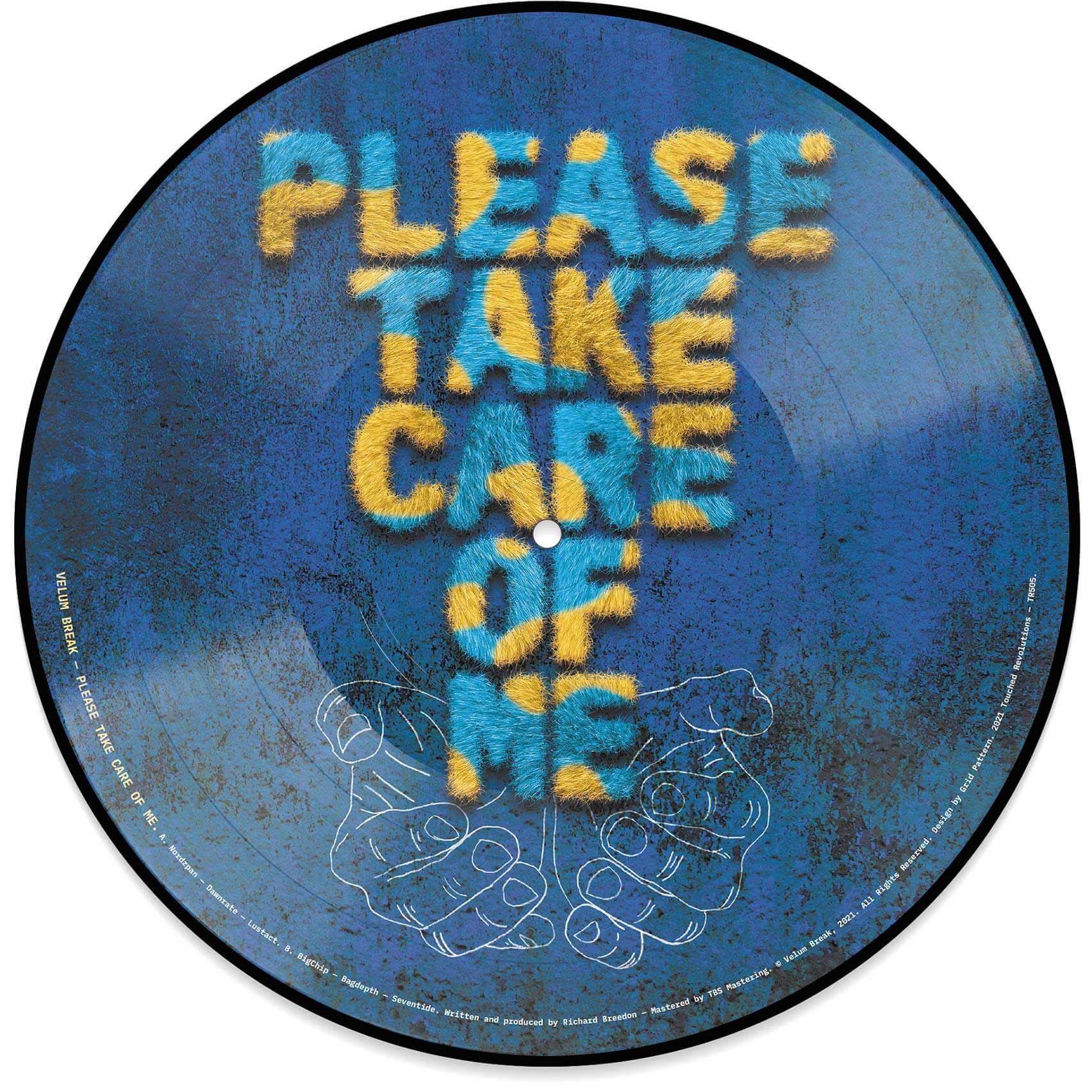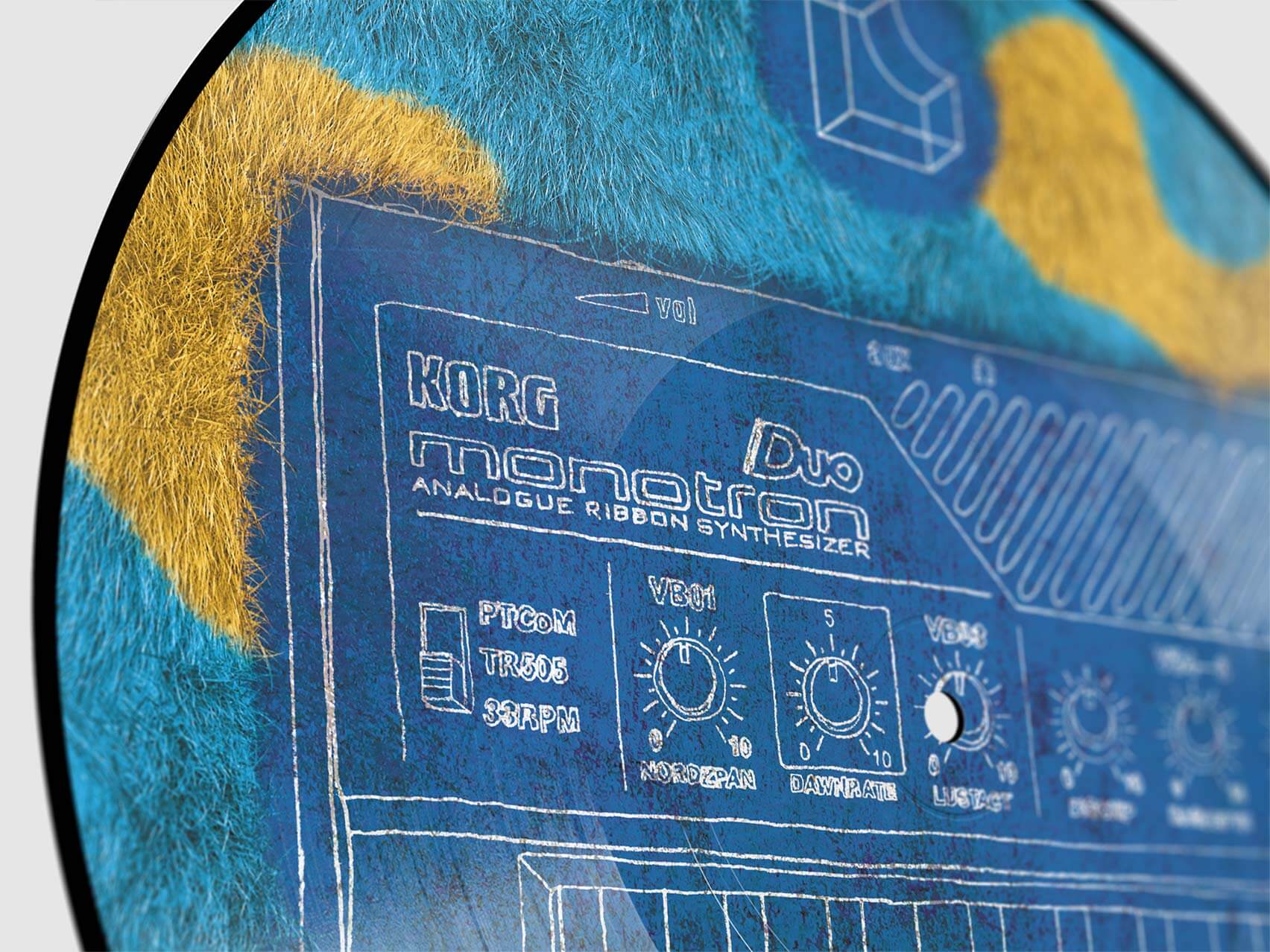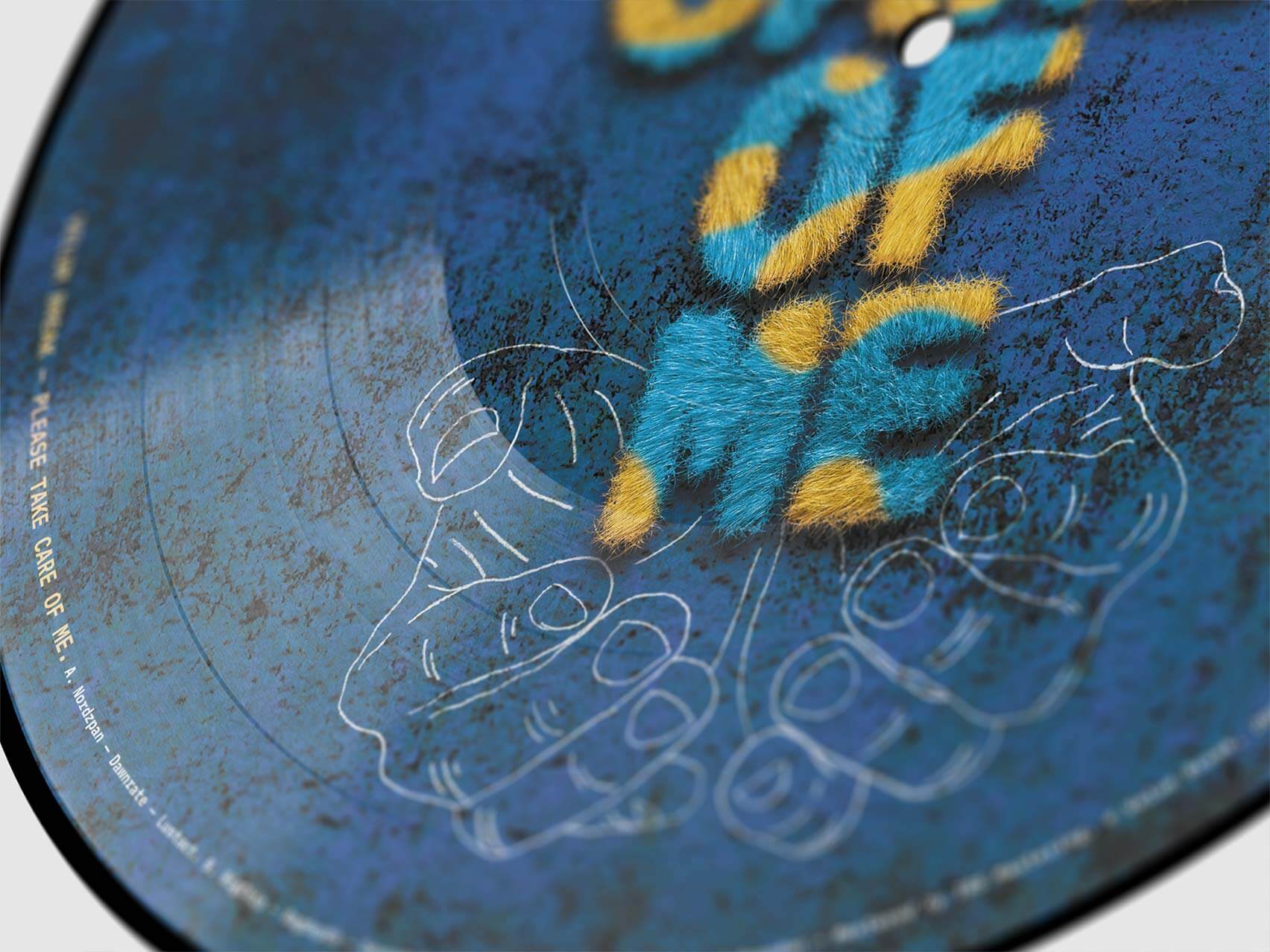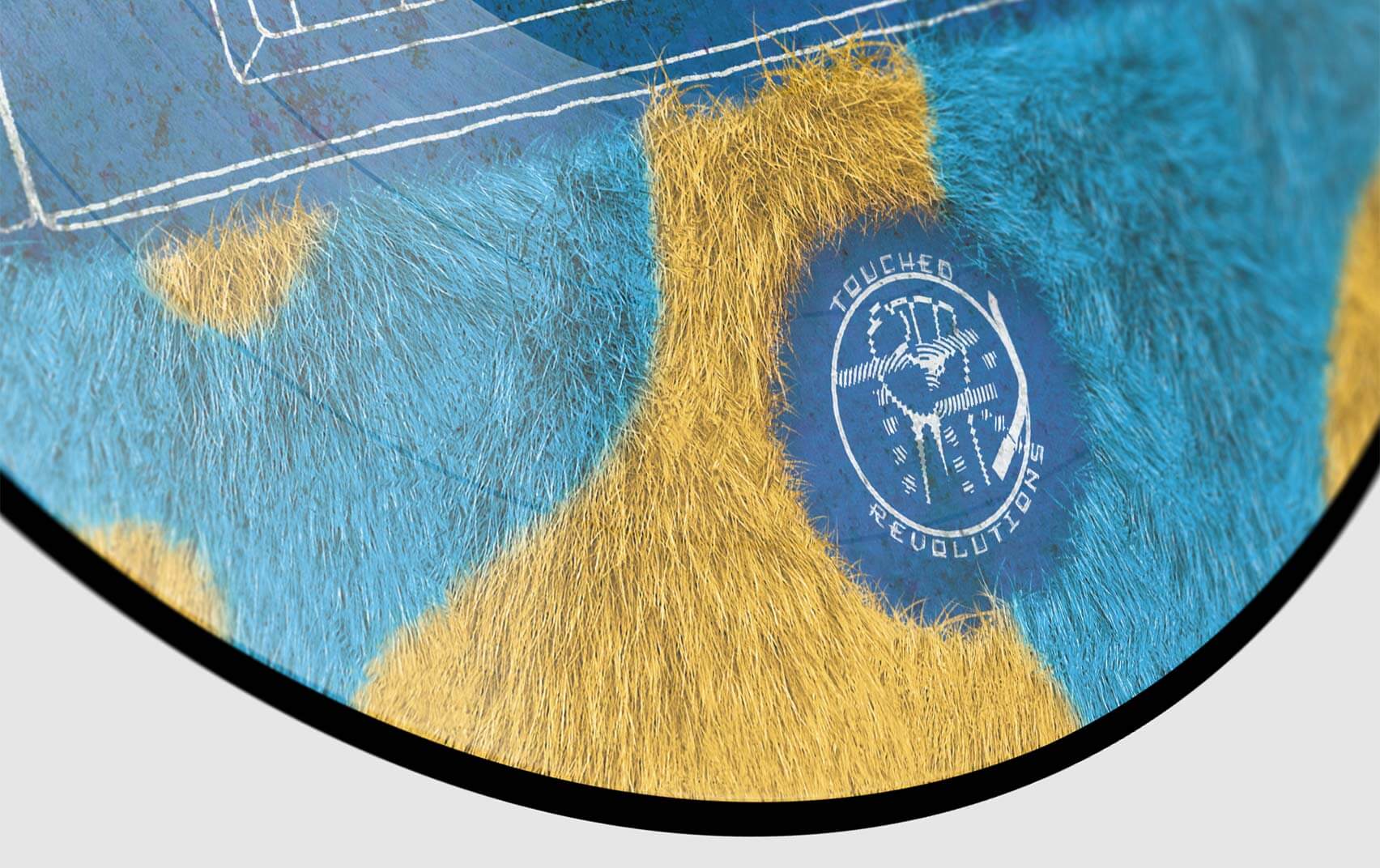 Artificially coloured fur covers most of the A side with holes for the logos and naively drawn synth. I made the fur obviously fake and cheap looking to fit in with Richard's initial ideas. To further add to the concept, I introduced some rough textures to the background, making it appear unloved and neglected. That fitted the theme quite well and is a nice contrast to the fluffiness.
On the B side I switched the elements around – covering the title in fur and adding some drawn hands in the same style as the synth that are gently cradling (taking care of?) the furry typography.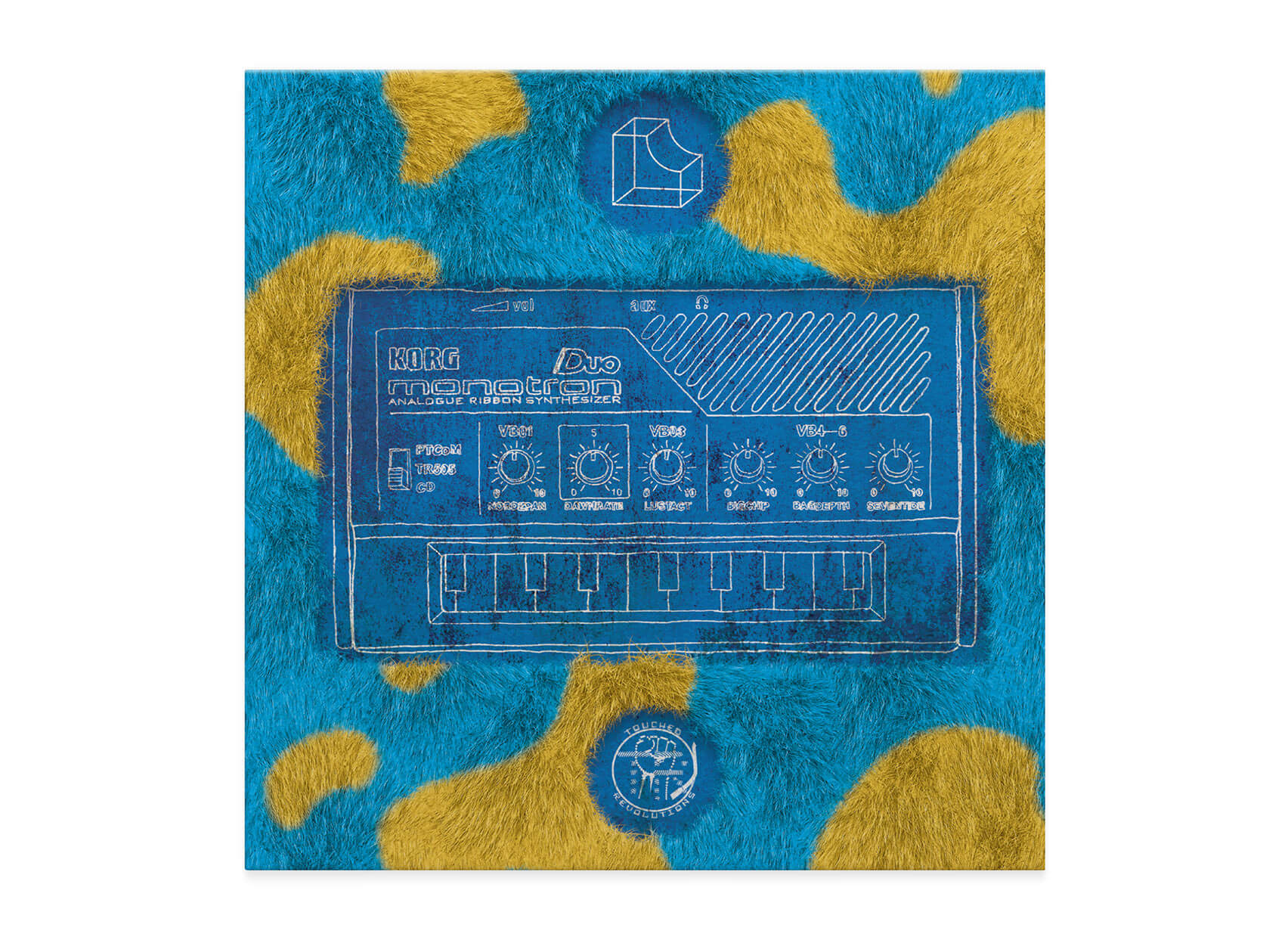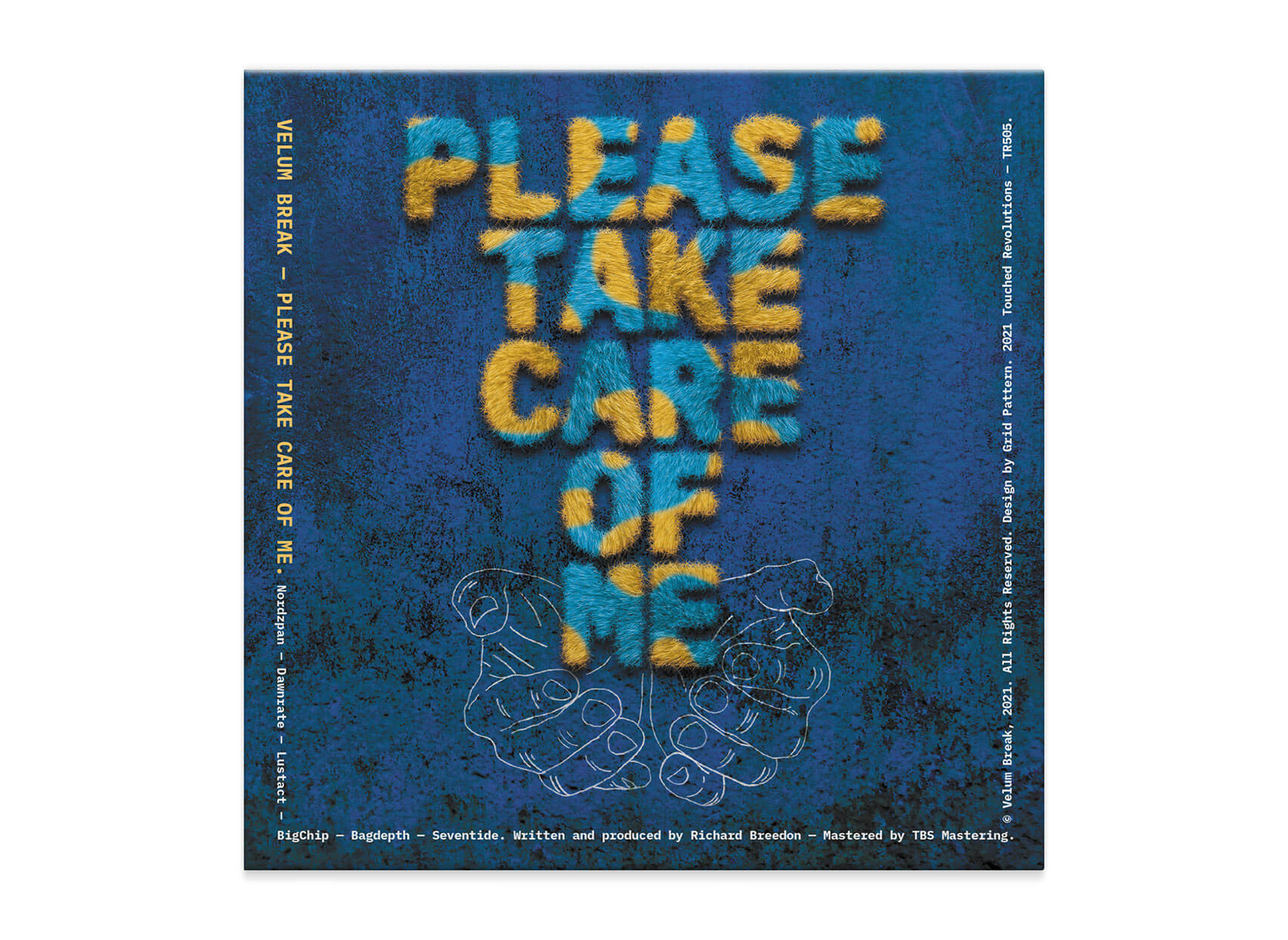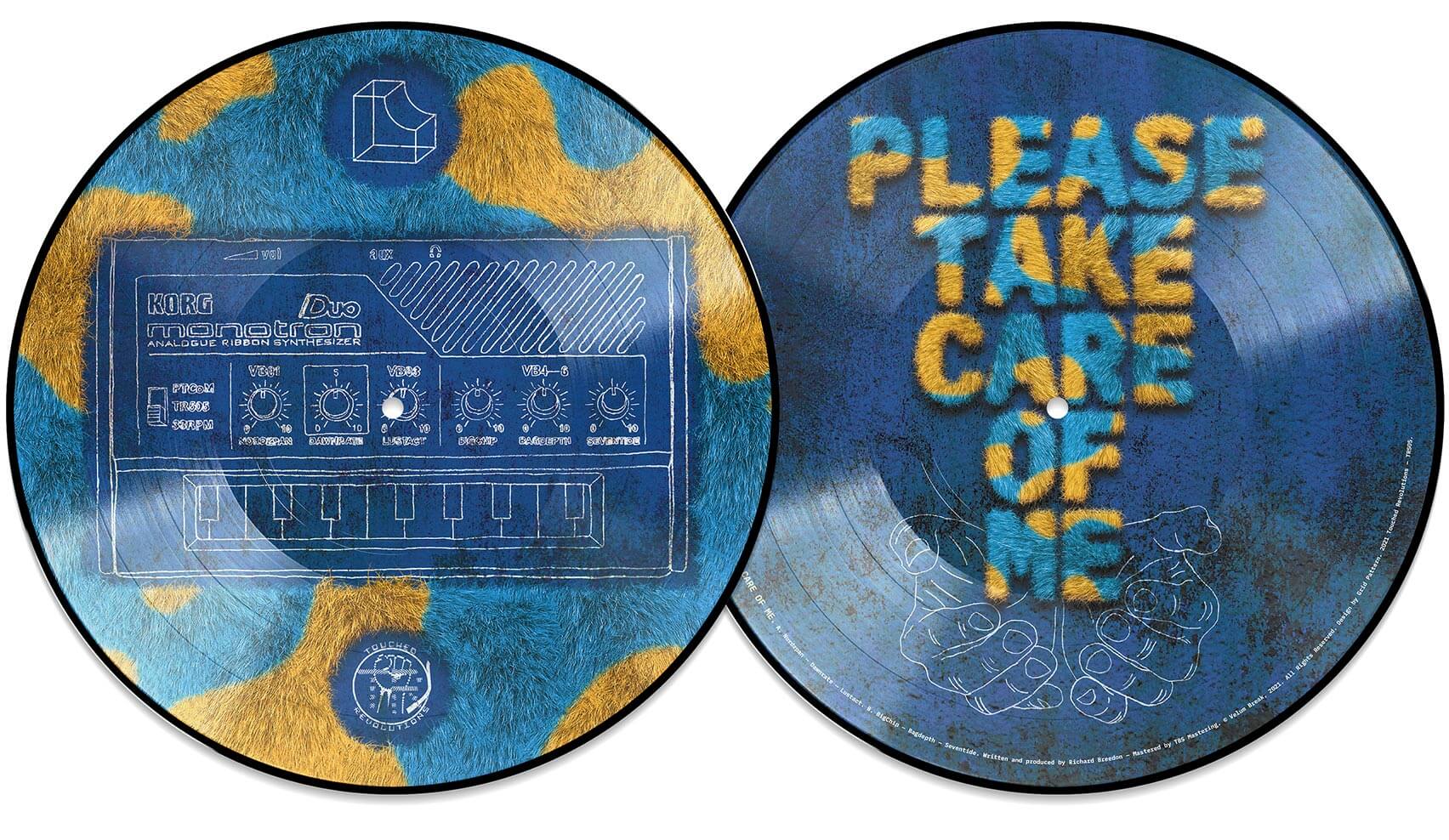 Other picture disc releases on Touched Revolutions: Karsten Pflum — Revealed EP, exm — LS16, Keiss — Urban Utopia EP, Scanner — The Signal of a Signal of a Signal, The Future Sound of London — A Controlled Vista, Serge Geyzel — Xenophonic