Velum Break – Please Take Care of Me
October 2021
Artwork for a limited edition 12" picture disc and CD on Touched Revolutions.
This is the second Velum Break release I've done the artwork for, the first being Bench Manoeuvres in 2019.​ Richard is great to work with and likes his sleeve art to be a bit tongue in cheek or humorous. He had the idea to make the picture disc garishly fluffy and also suggested drawing the synth on the A side to make it different to the previous TR release treatments.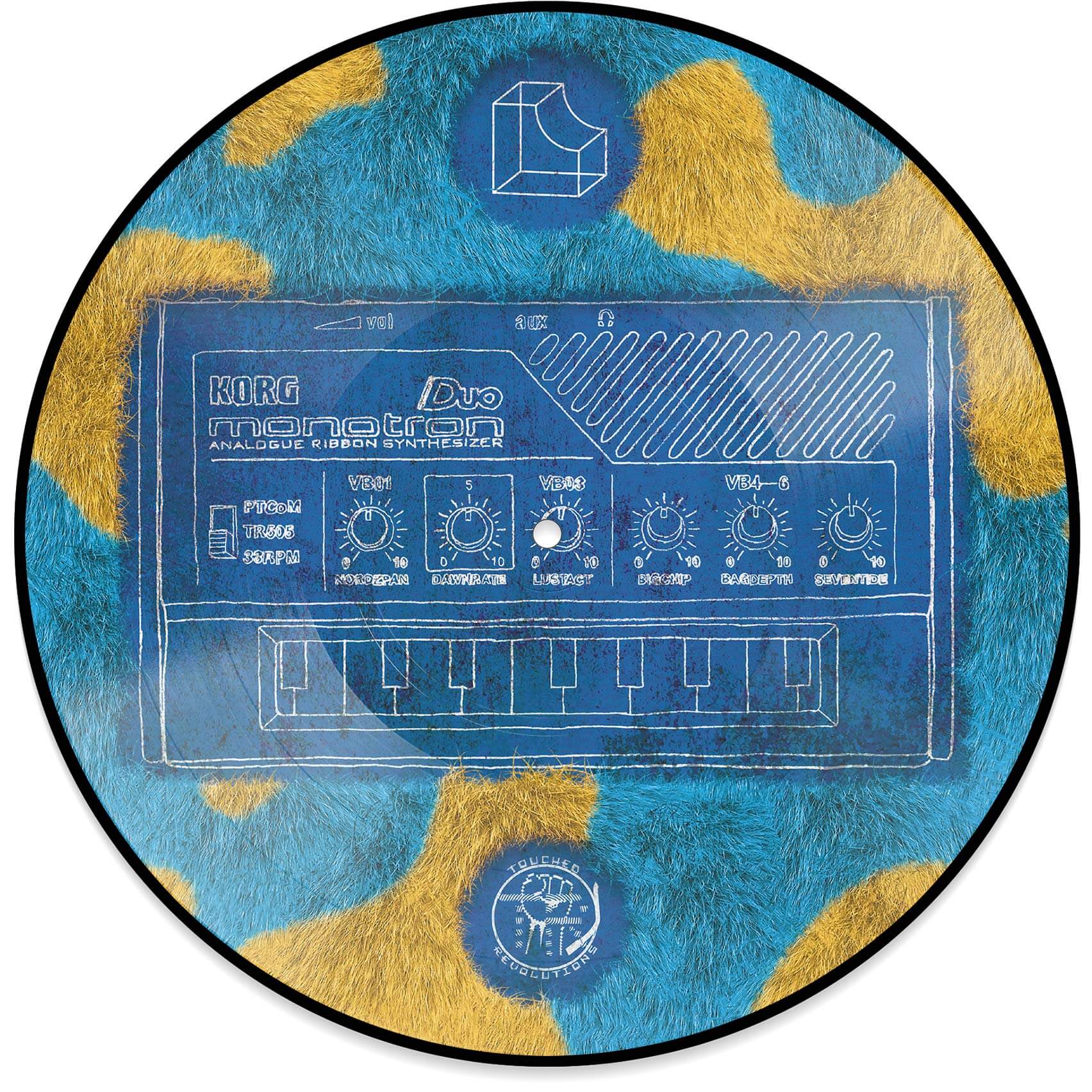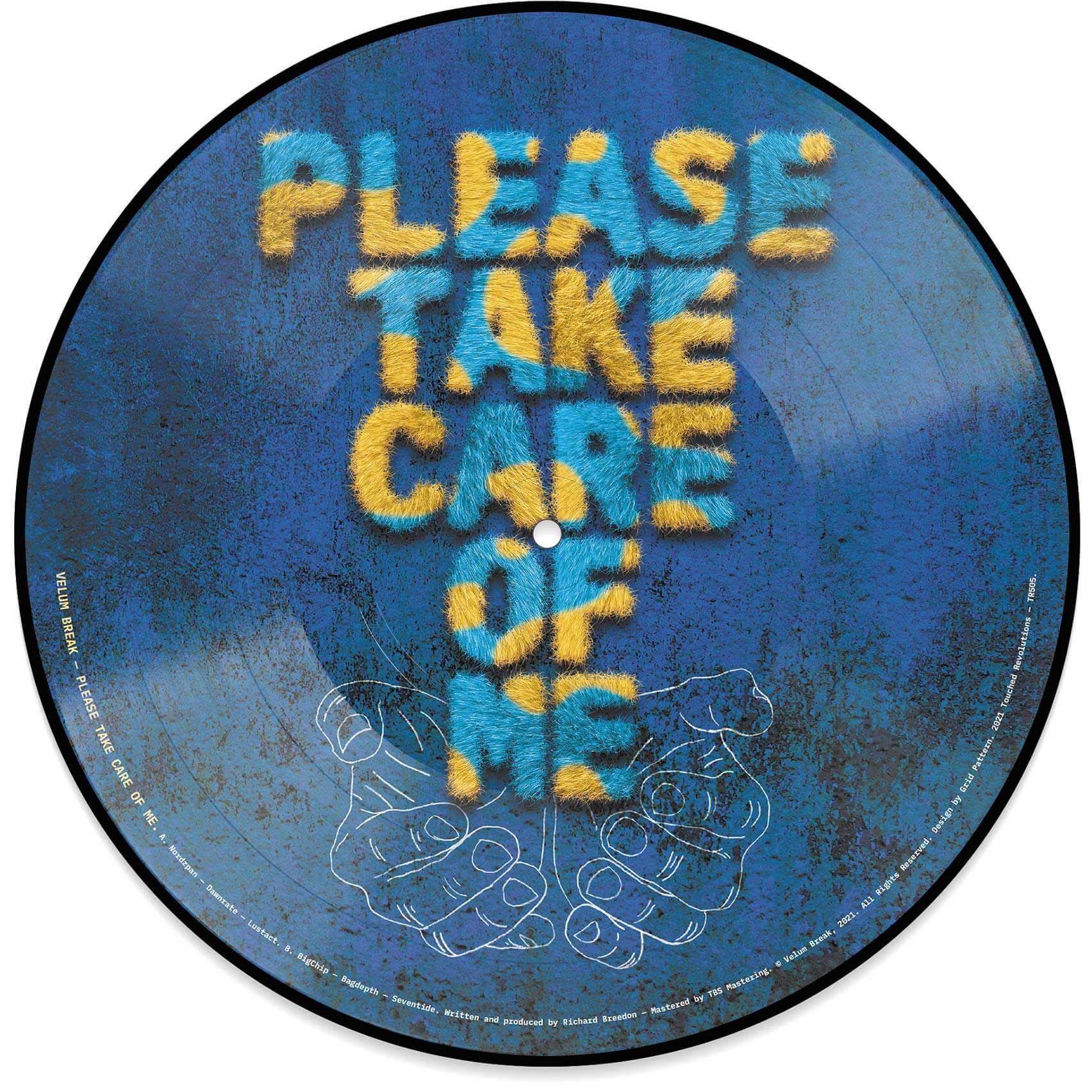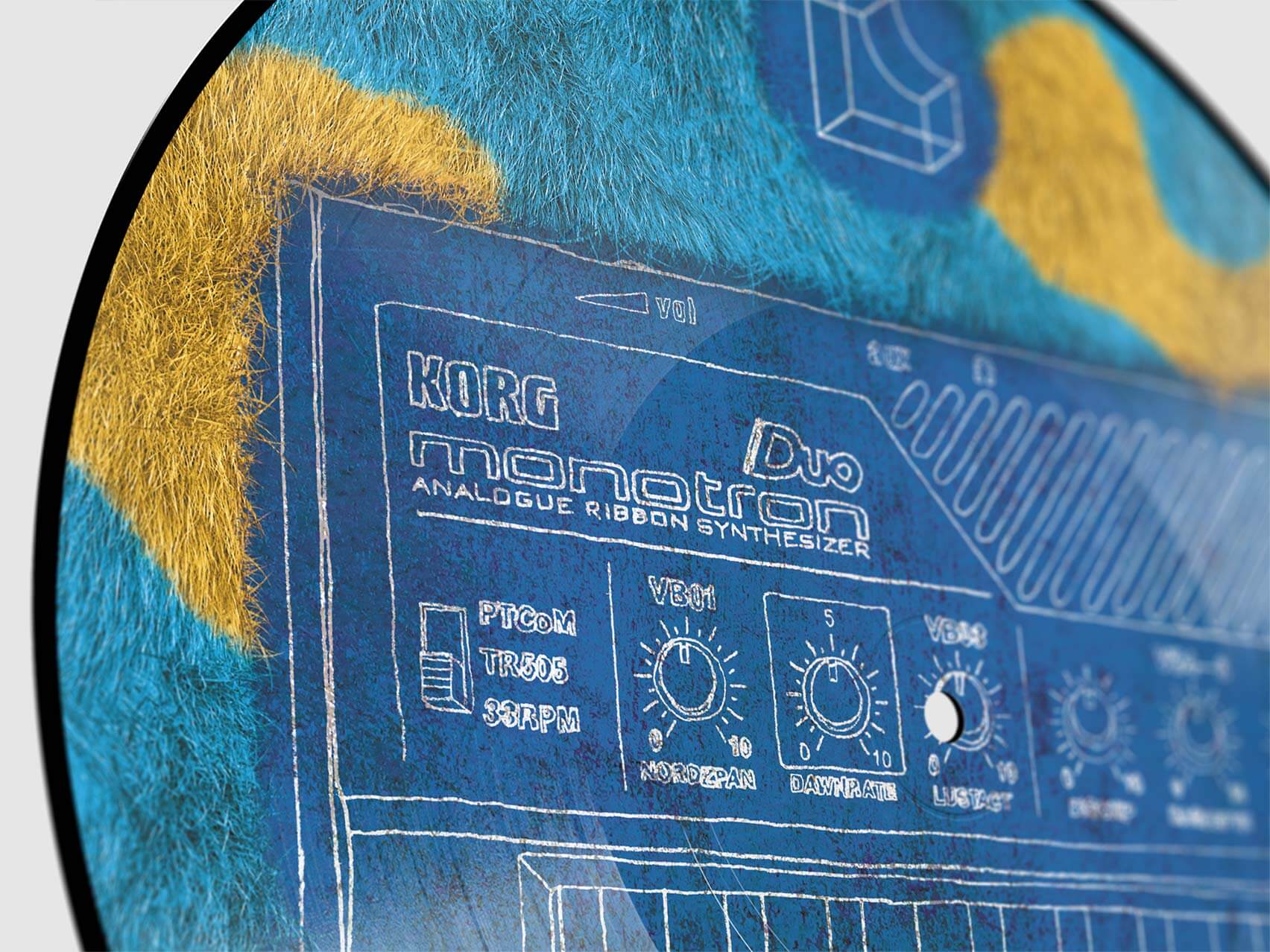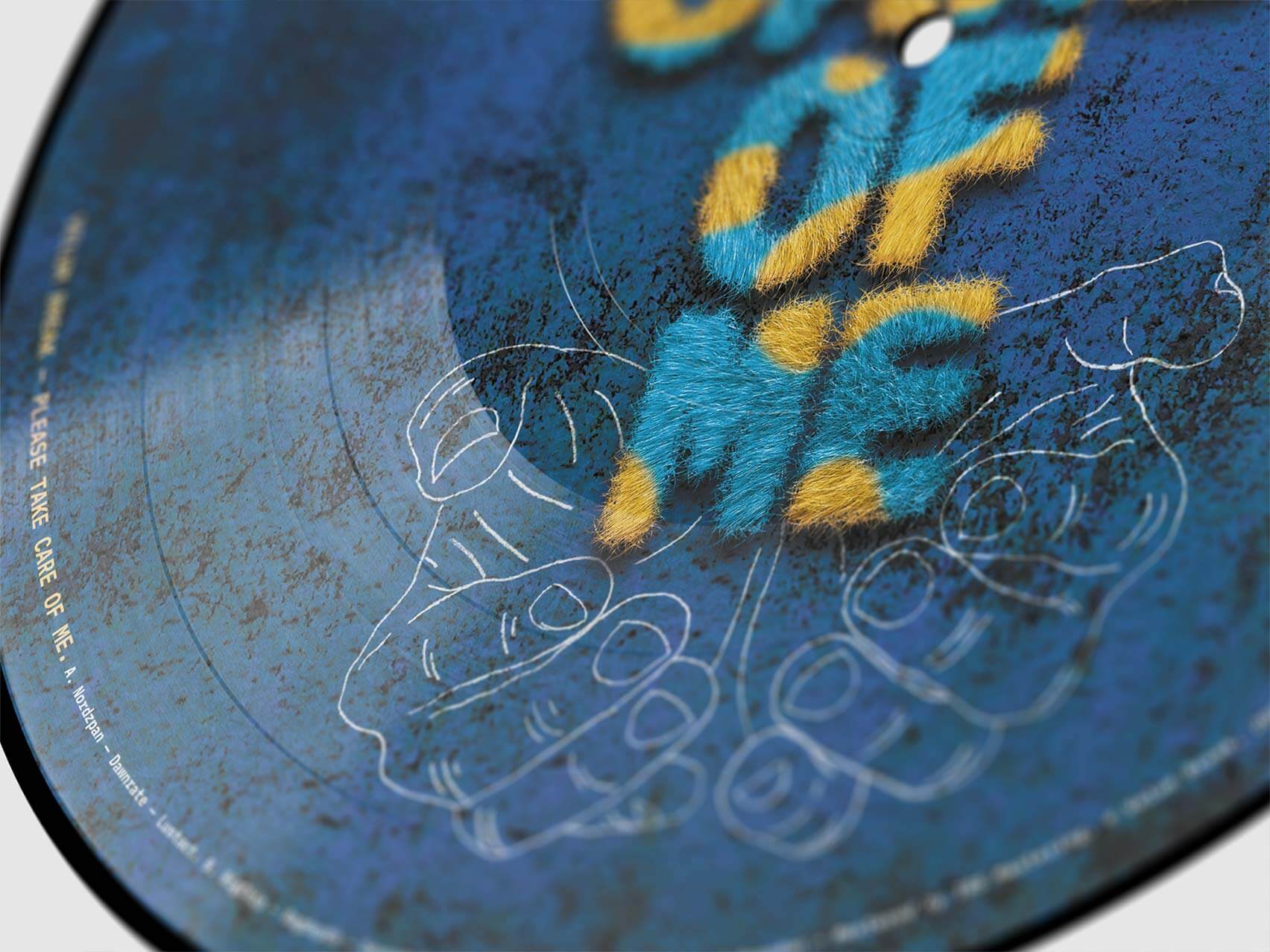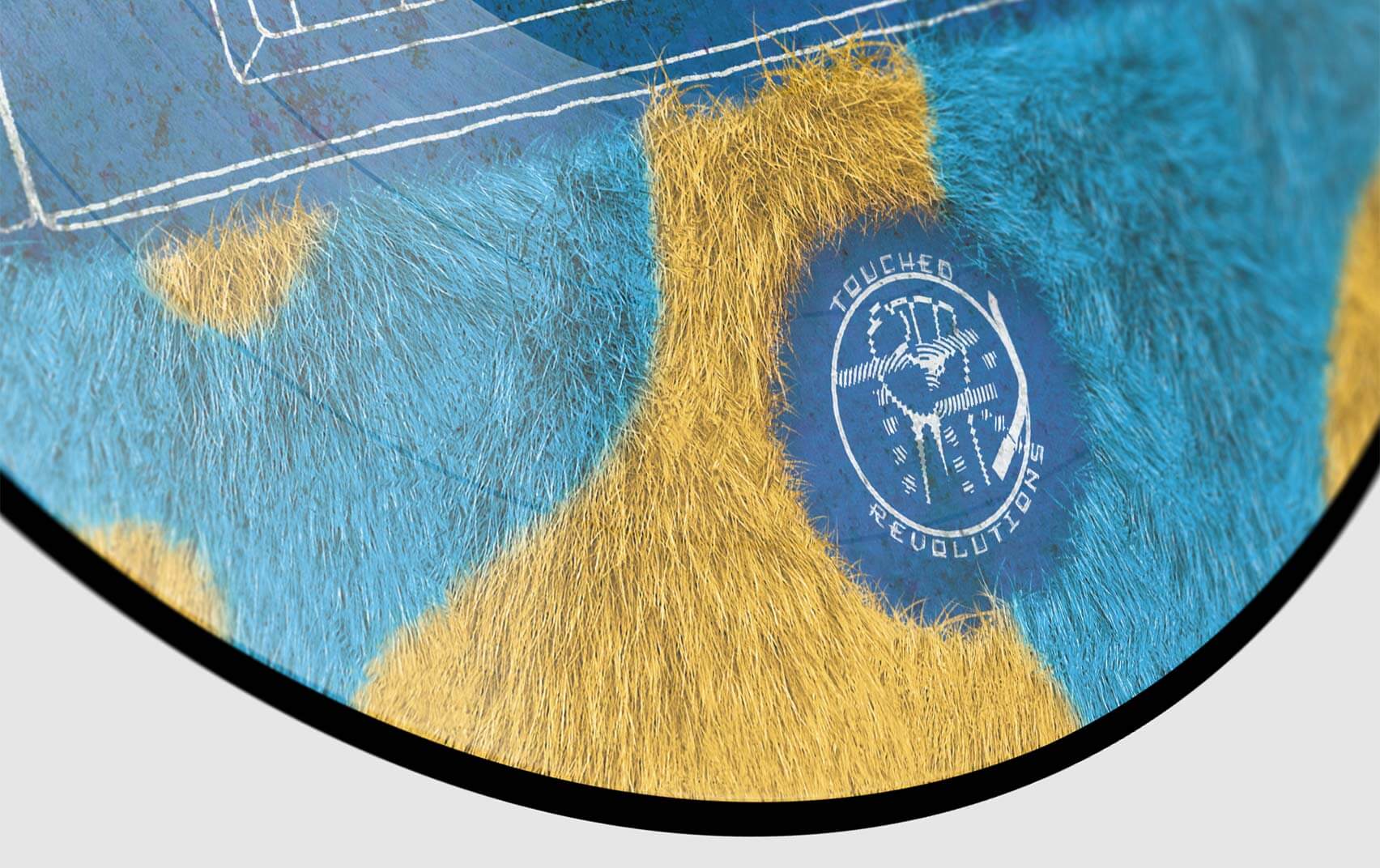 Artificially coloured fur covers most of the A side with holes for the slightly naive style synth drawing and logos. I wanted to make the fur obviously fake and cheap looking to fit in with Richard's initial ideas. To further add to the concept, I introduced some rough textures to the background, making it appear unloved and neglected. That fitted the theme quite well and is an interesting contrast to the fluffiness.
On the B side I switched the elements around – creating the title in fur and adding some drawn hands gently cradling the furry typography.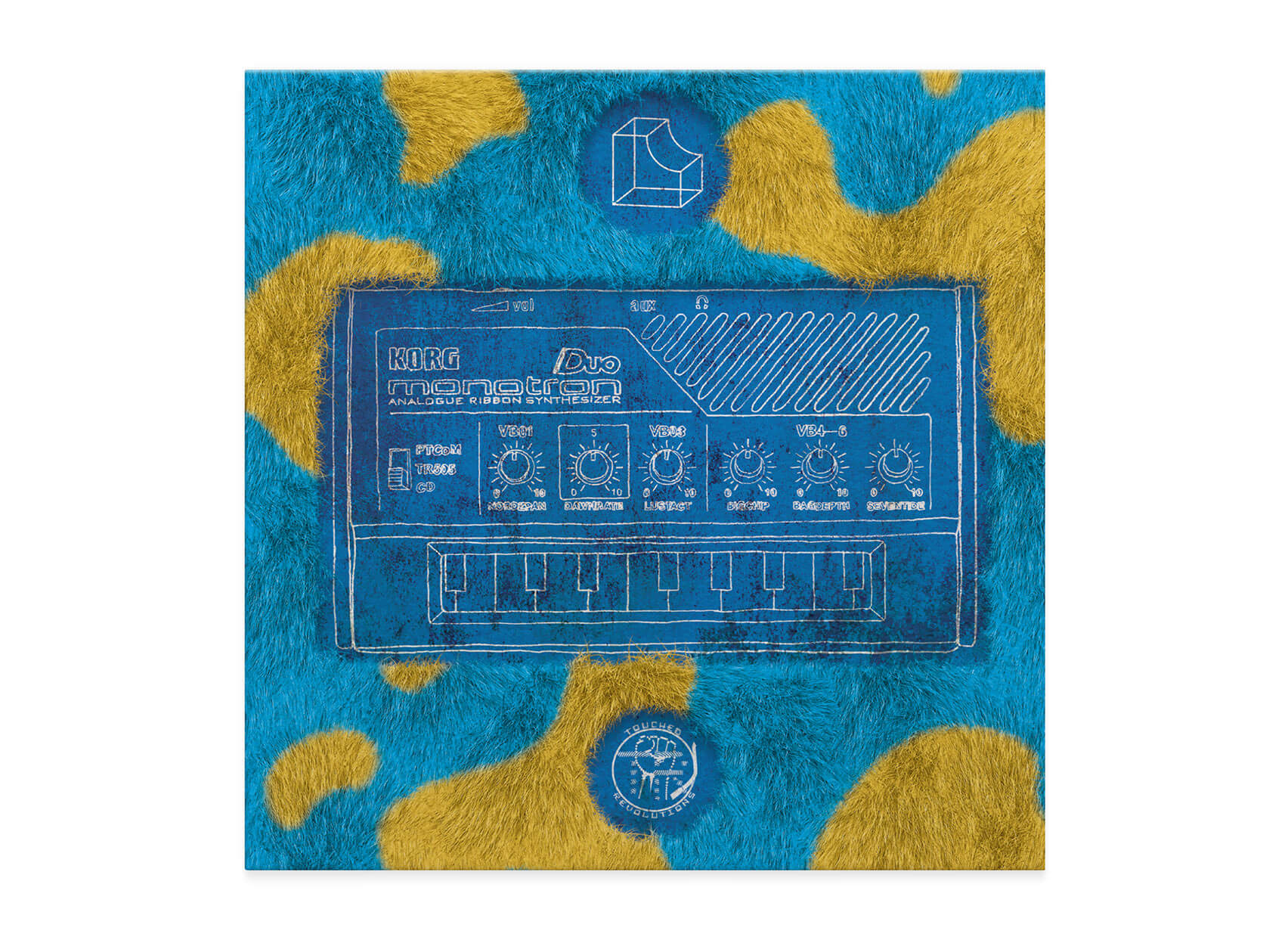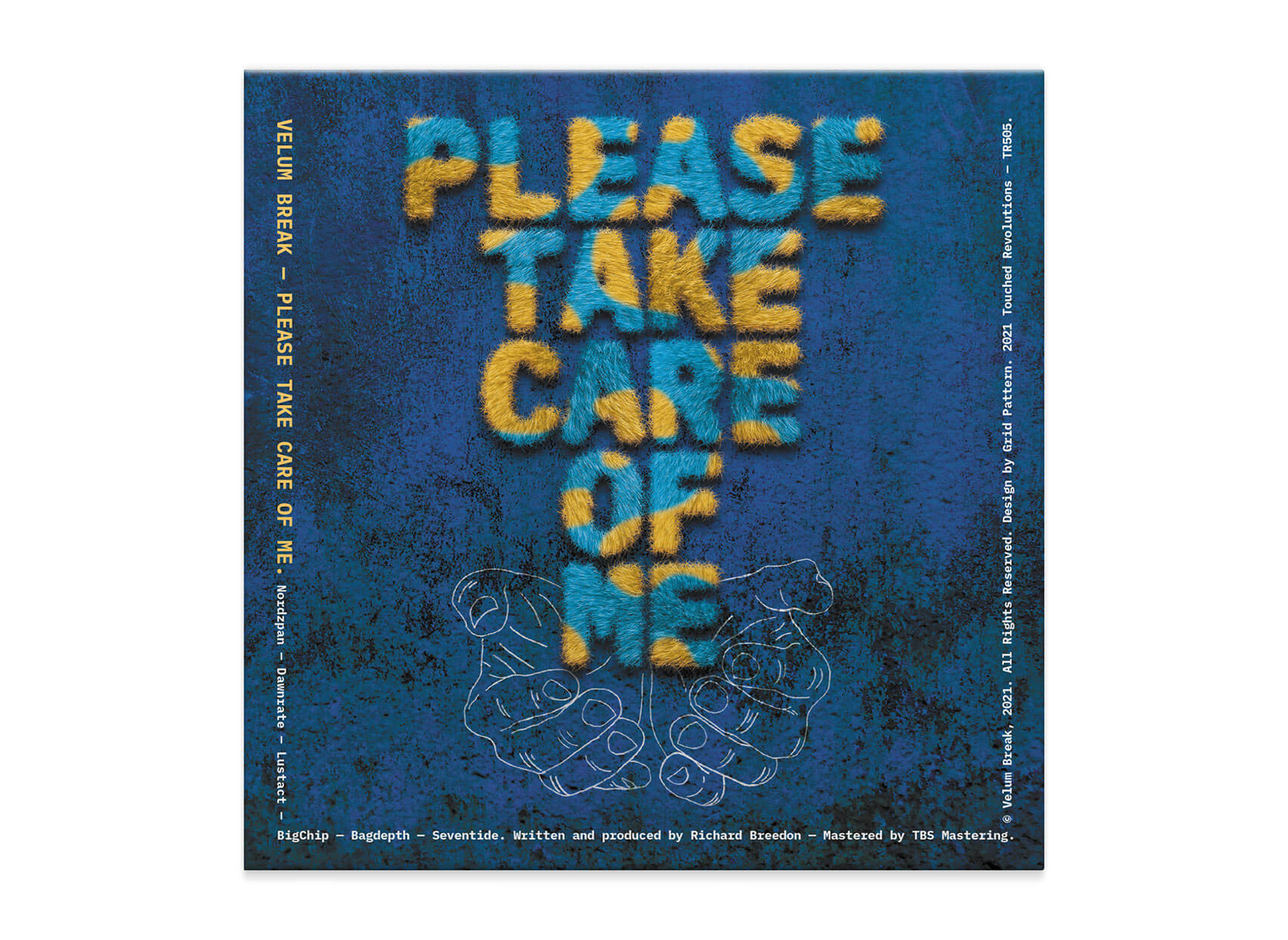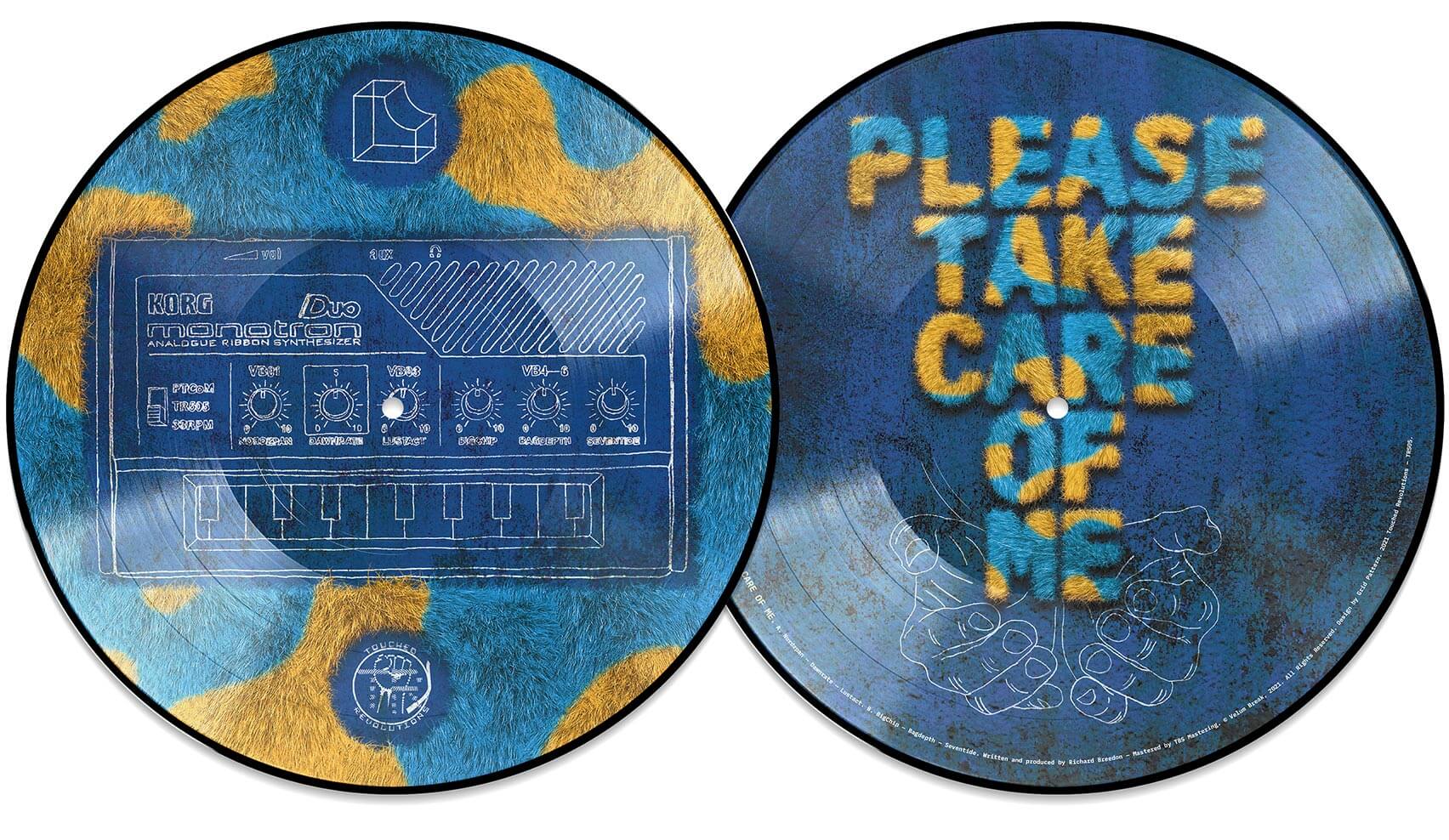 Other picture disc releases on Touched Revolutions: Karsten Pflum – Revealed EP, exm – LS16, Keiss – Urban Utopia EP, Scanner – The Signal of a Signal of a Signal, The Future Sound of London – A Controlled Vista