Plaid – Stem Sell
February 2021
Design and artwork for a compilation of remixes by Plaid on vinyl picture disc and 28 track double CD for Touched Music.
I starting off by thinking about how a remix could be interpreted as rearranging a track's genetic code and explored giving each remix it's own DNA barcode. This idea suited the remix album concept and gave me good scope to create something visually interesting.
In a very unscientific way I created 28 DNA barcodes (shown in the banner above), making the height of each relative to track length. I gave the image some depth and fuzziness, similar to a photo being developed. This ended up as the background on the CD case – another version, featuring just the barcodes of the vinyl tracks, appears on the picture disc. Wanting to create something slightly unique for the vinyl, I redrew the Plaid logo in the DNA style for the A side. The CD album comes in a DVD size matt finish digipak case with spot gloss DNA barcodes on the front and back. For the digital format I created 28 individual covers featuring each track's DNA barcode.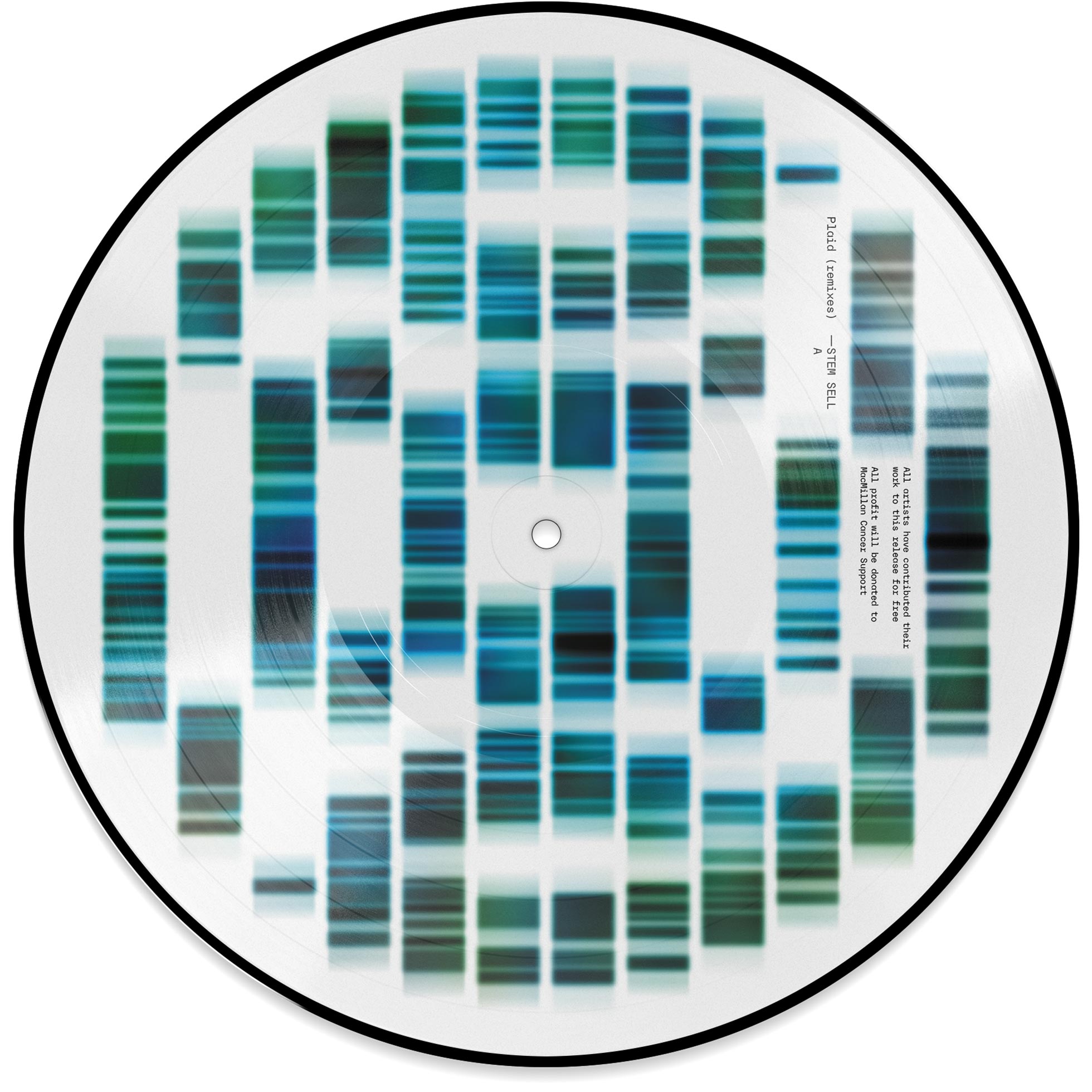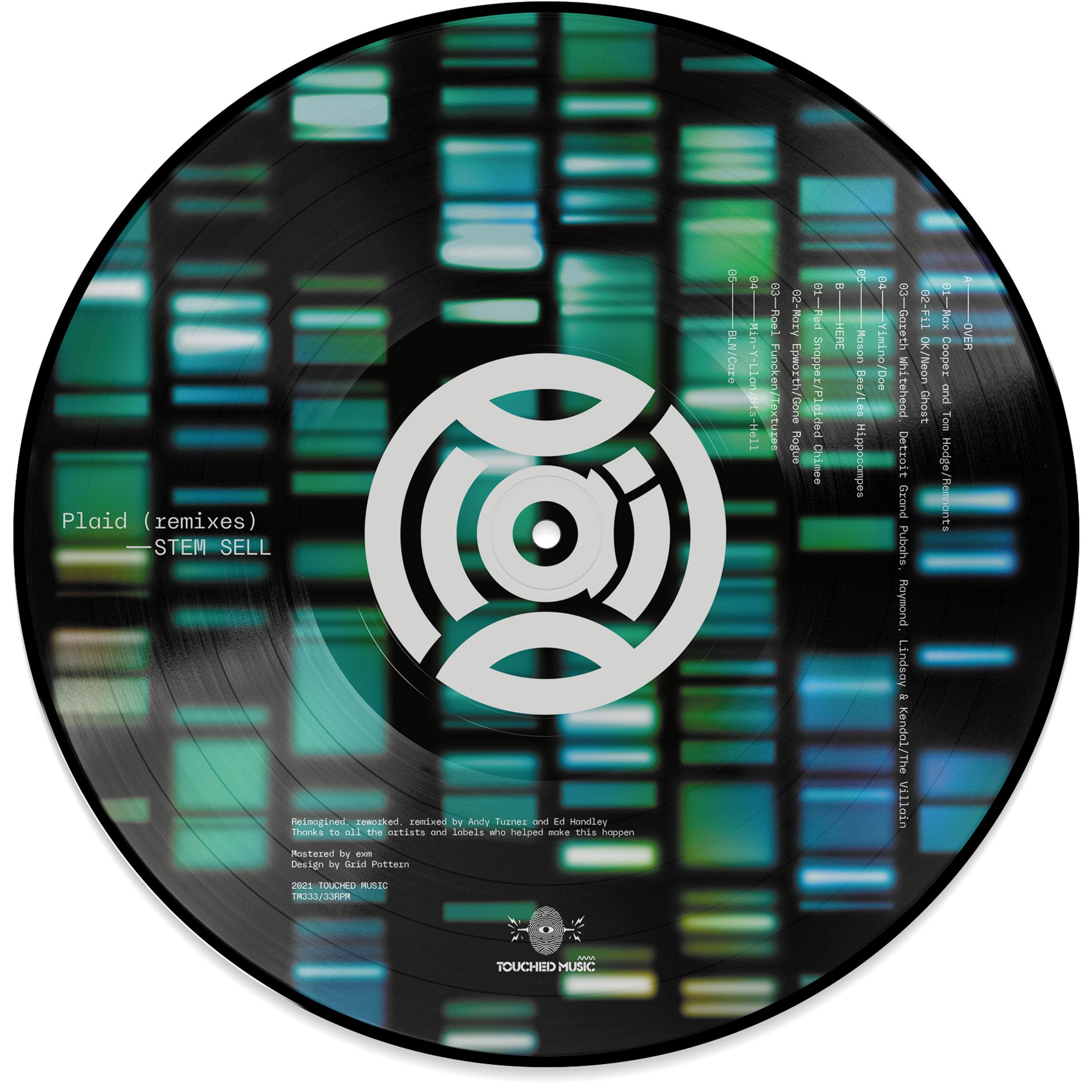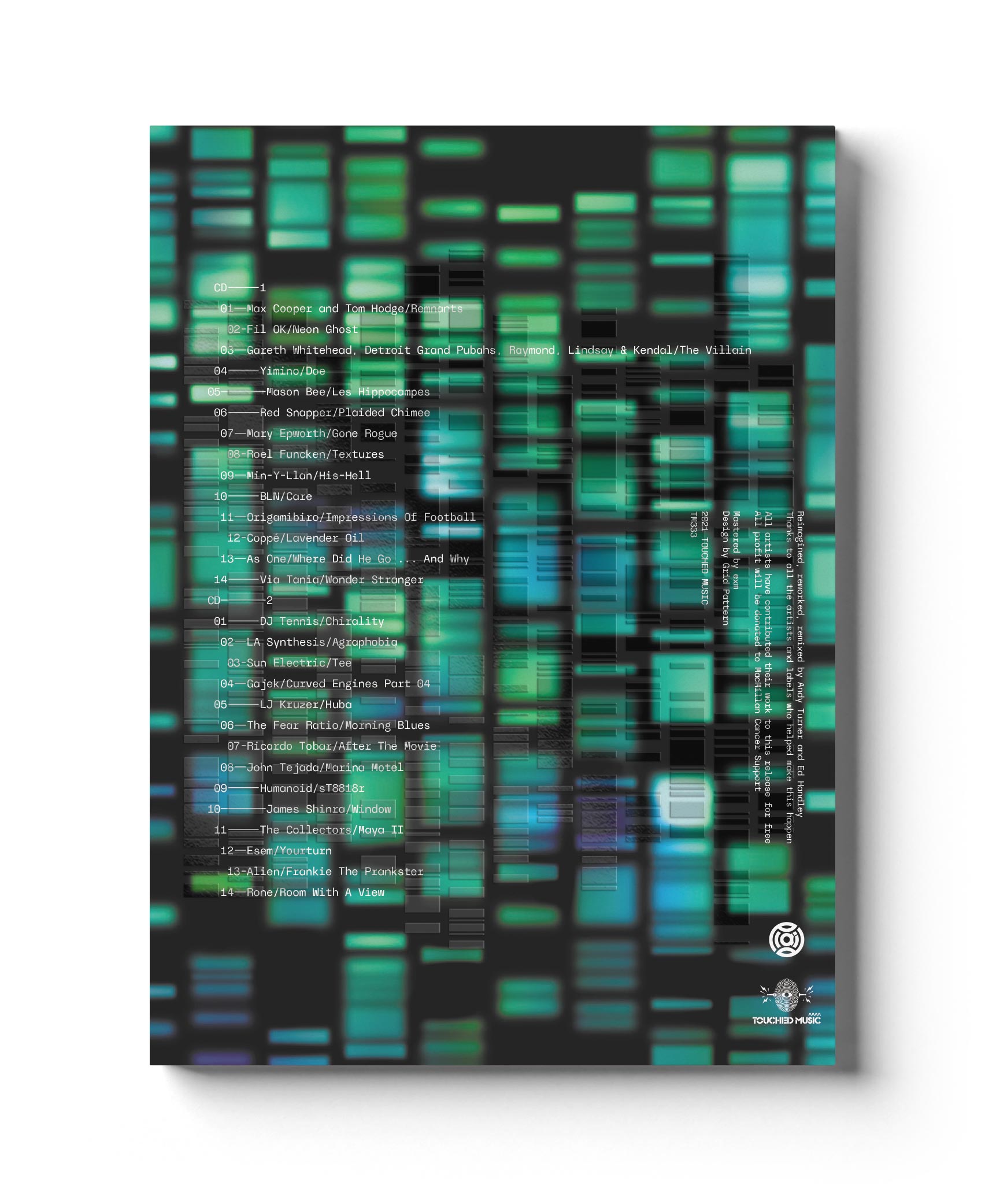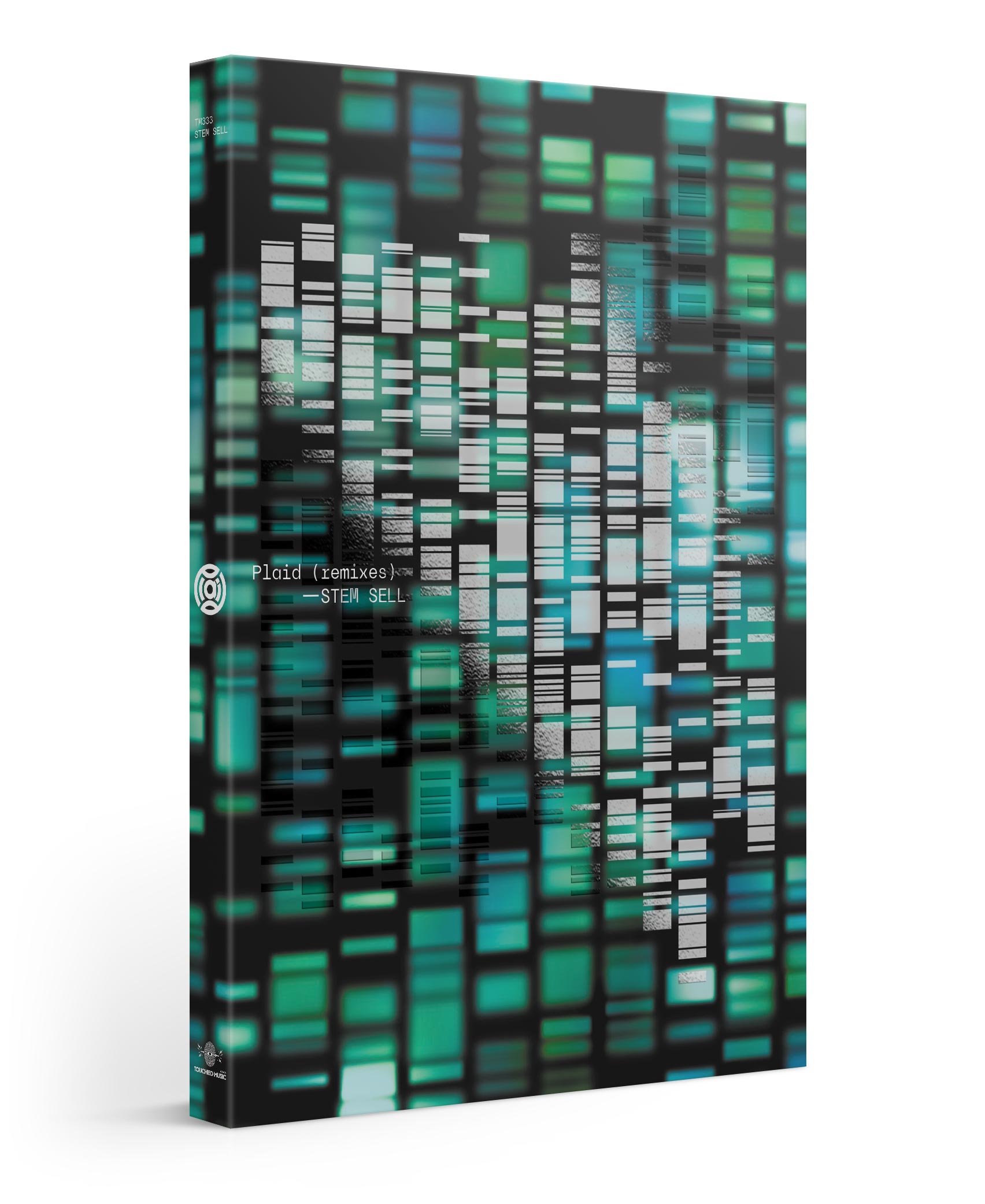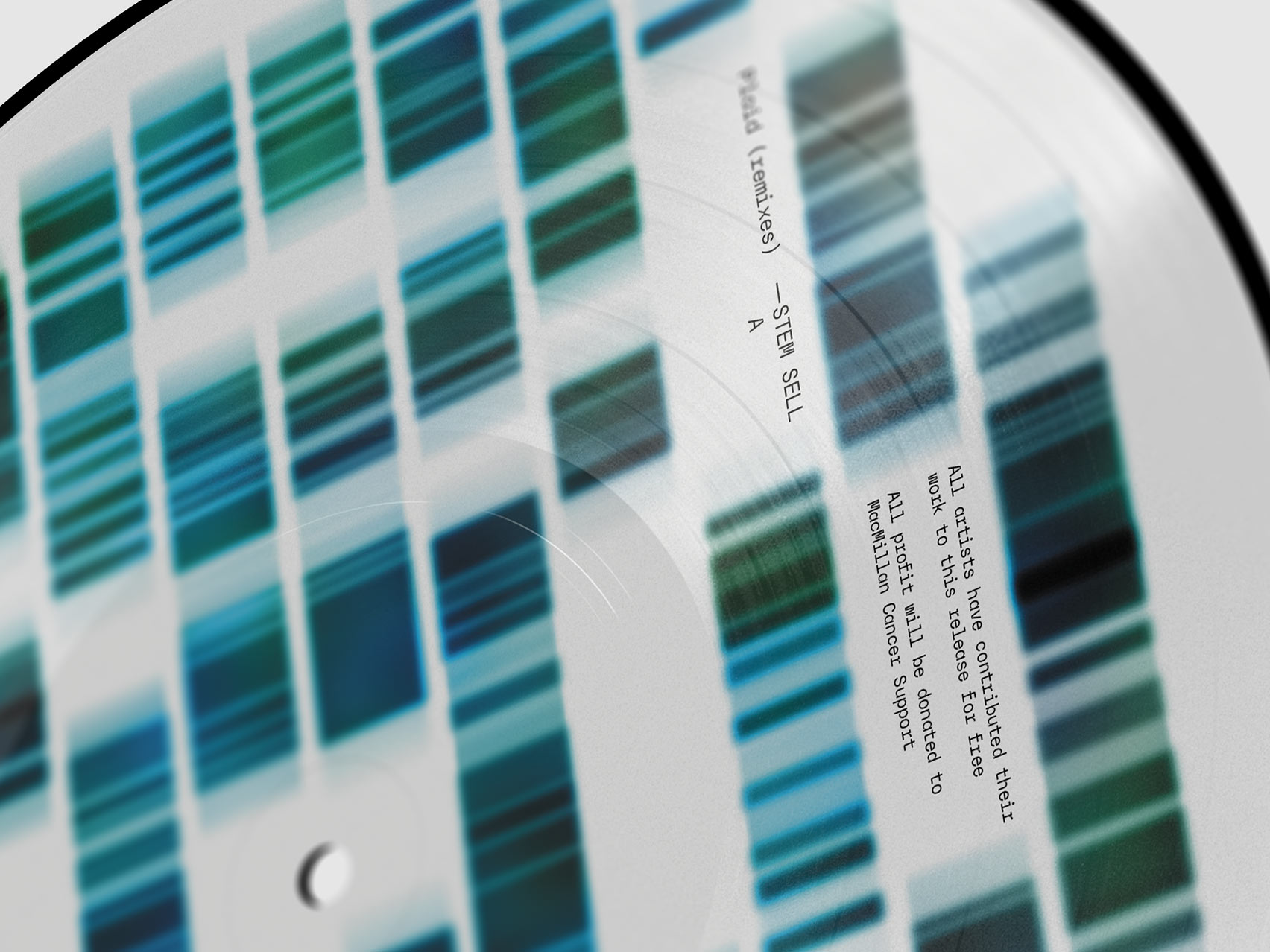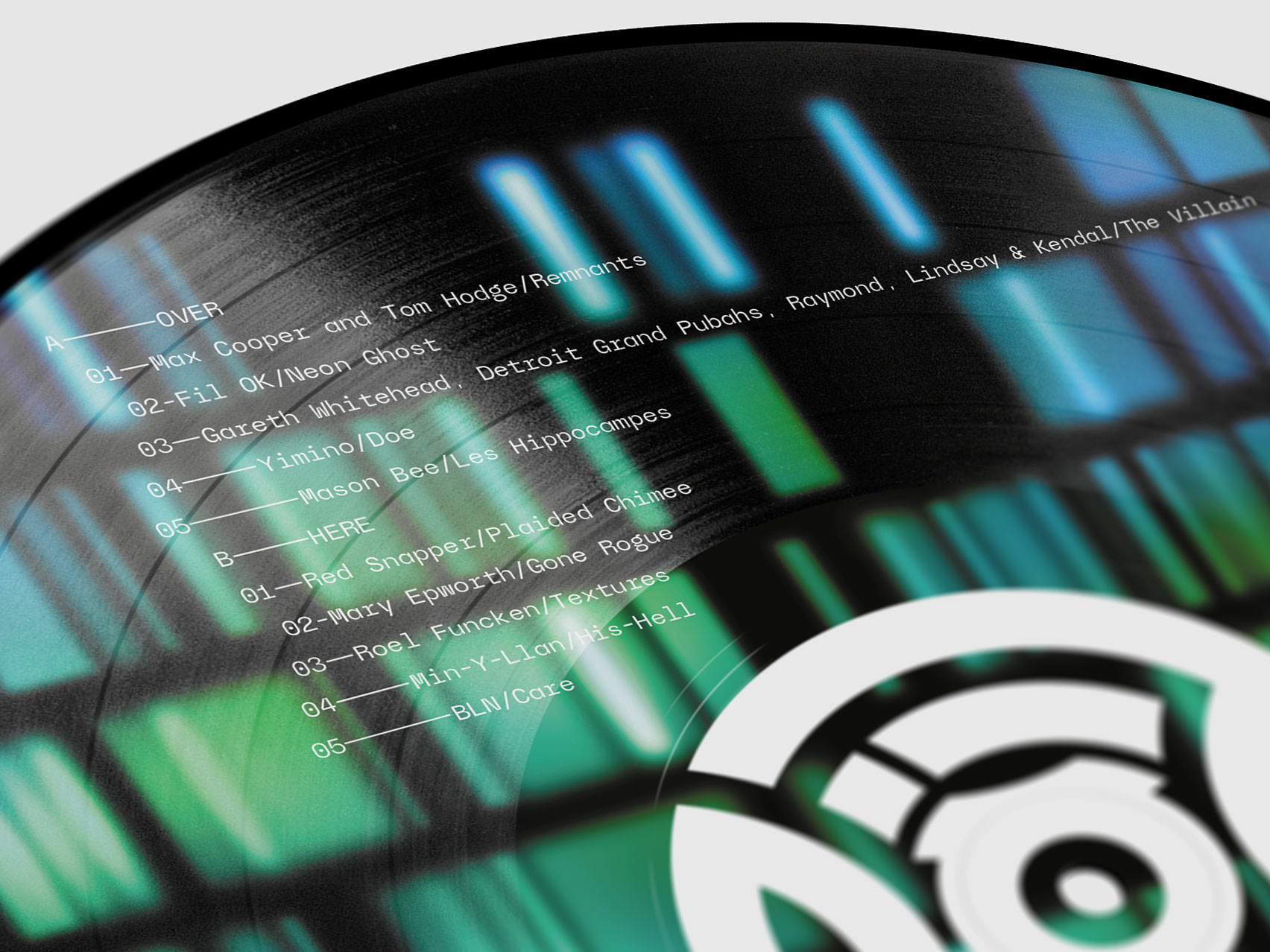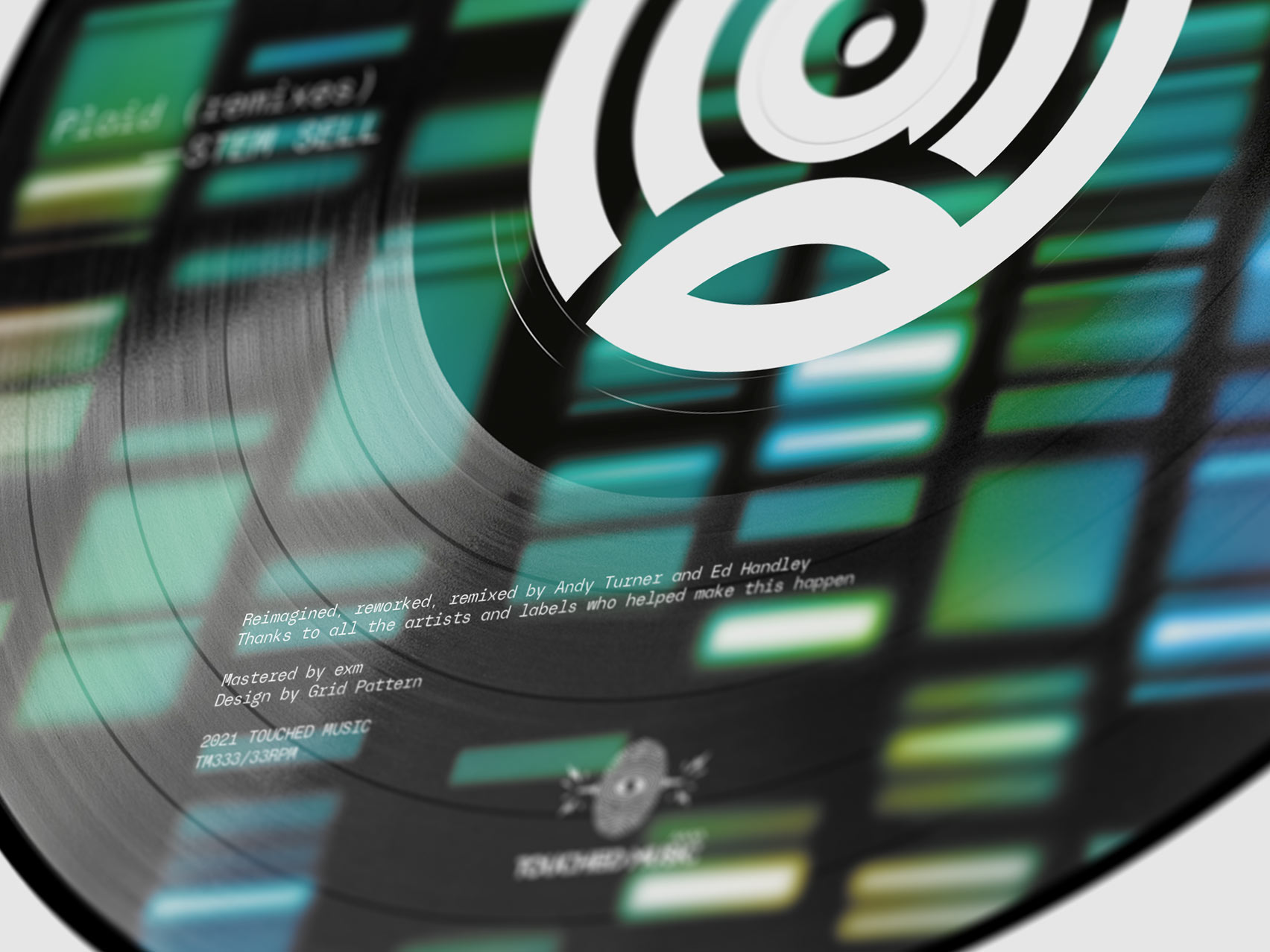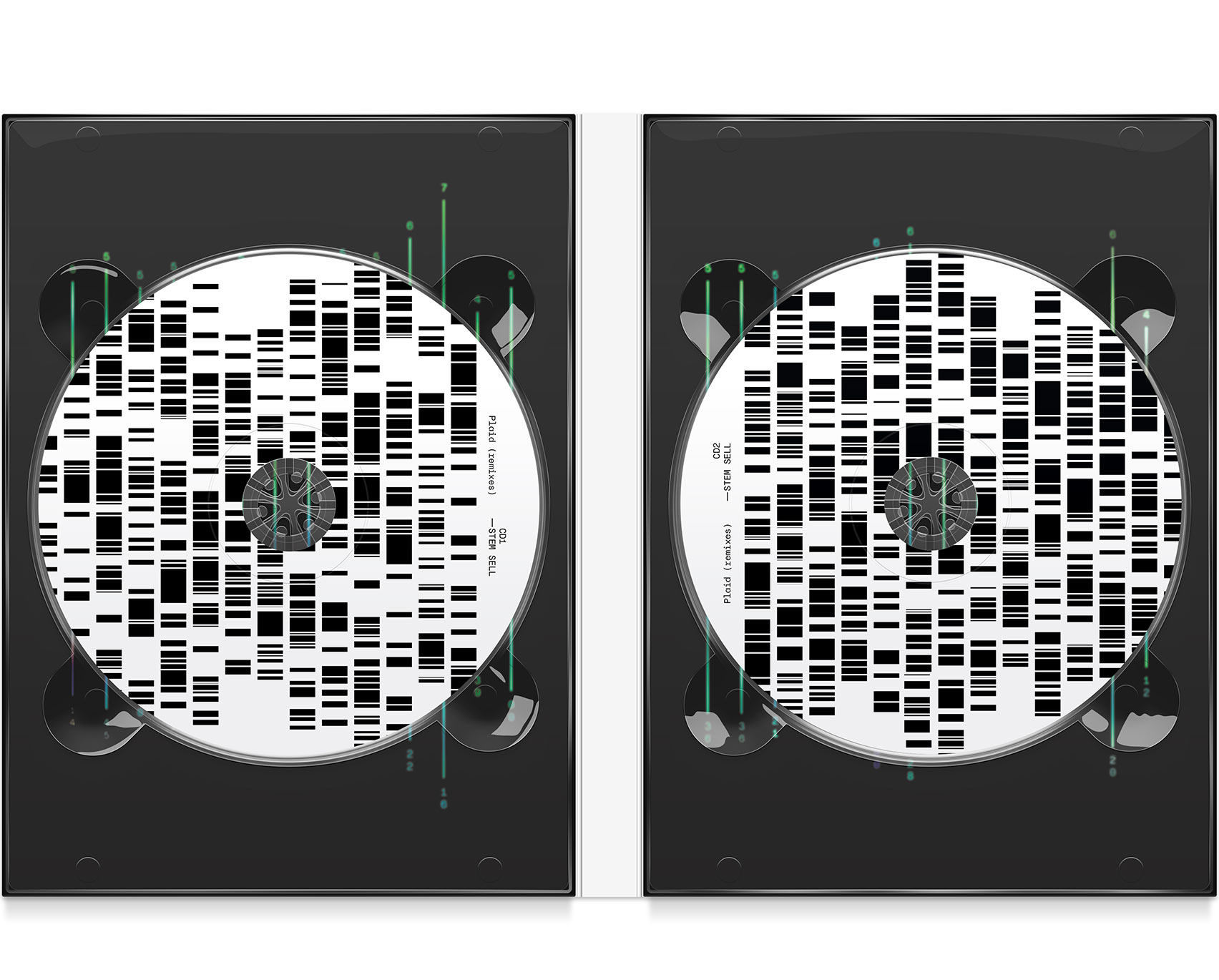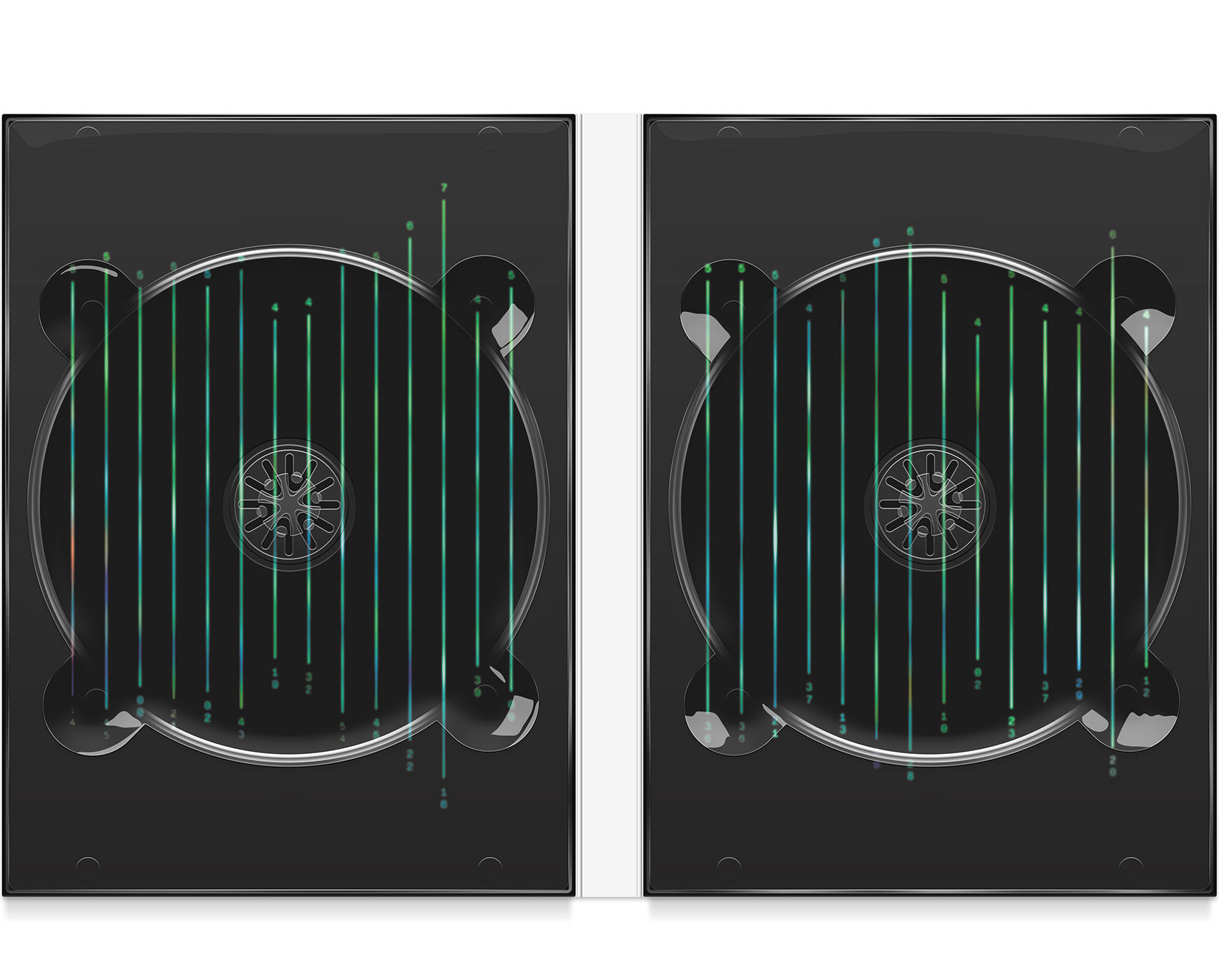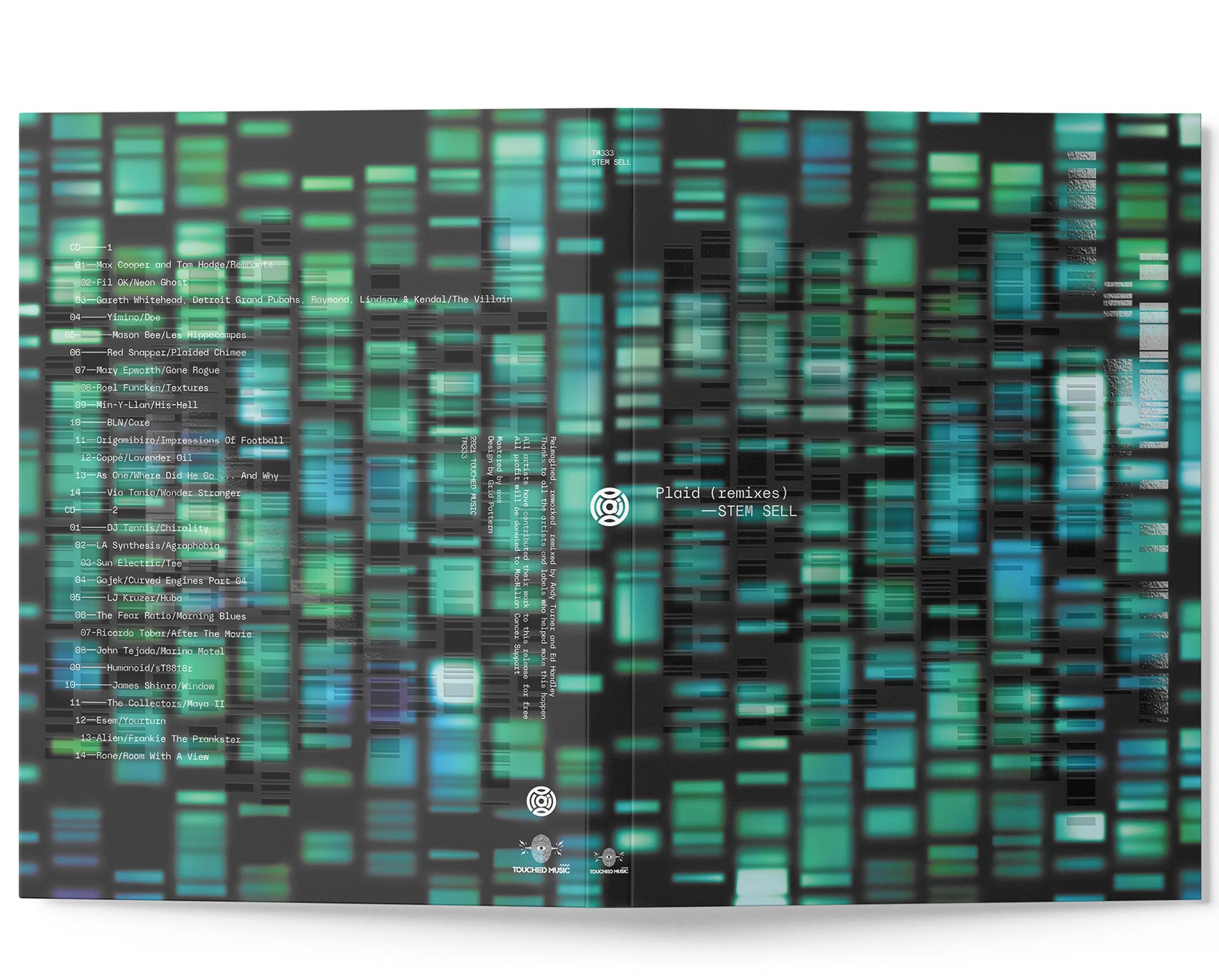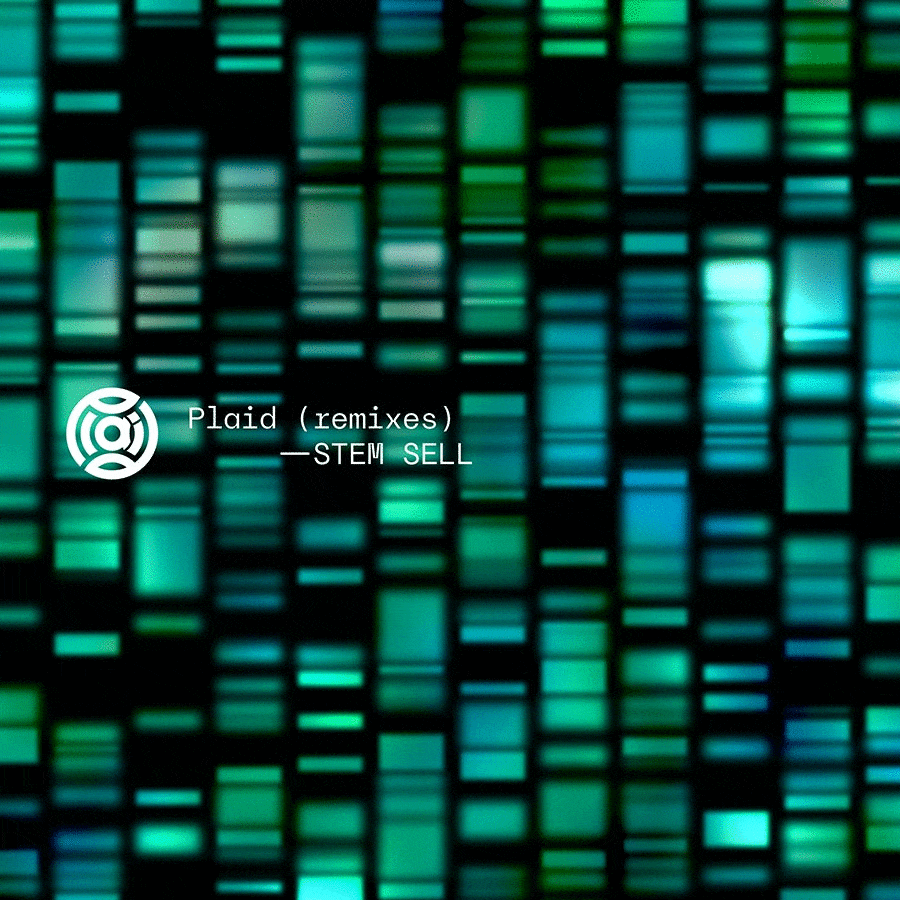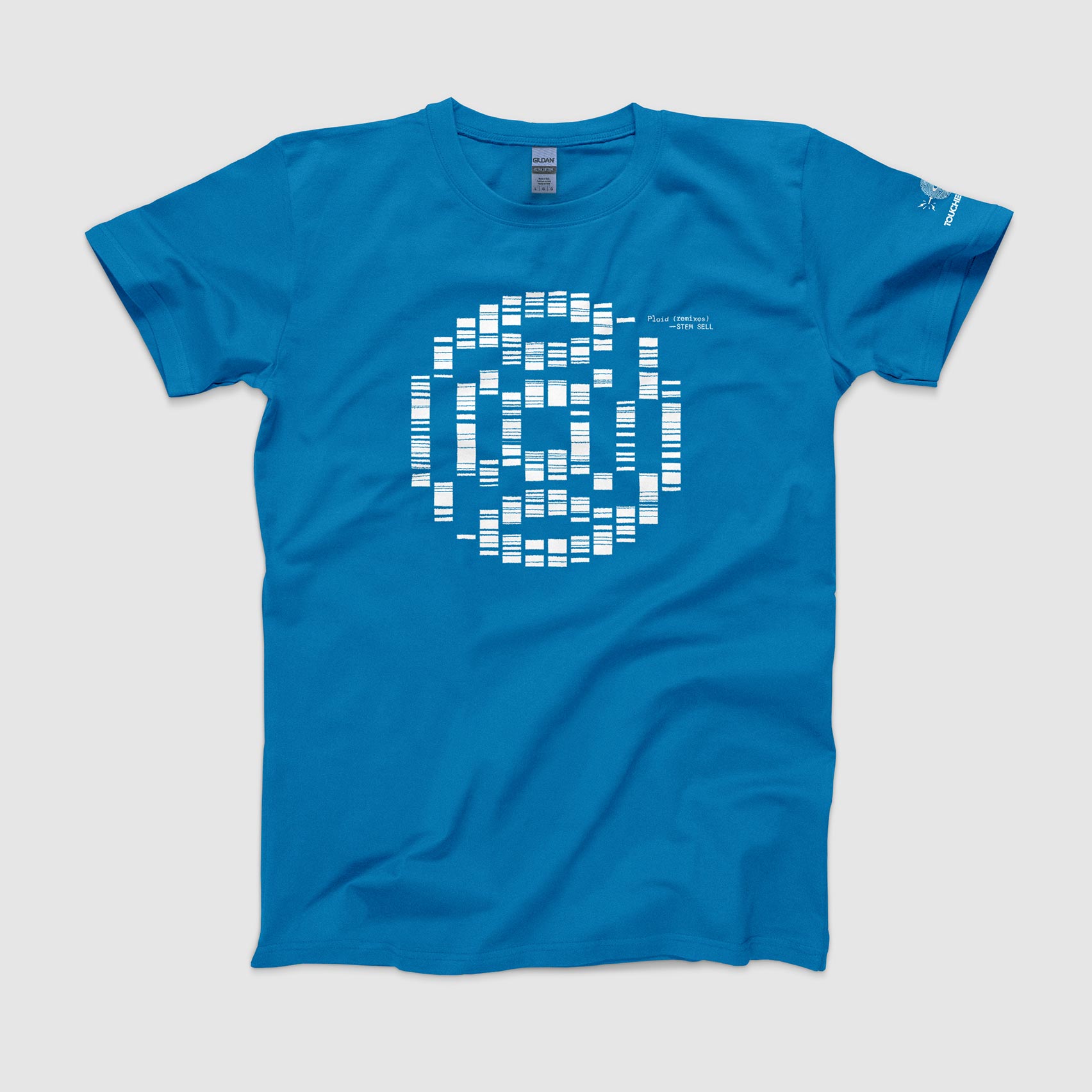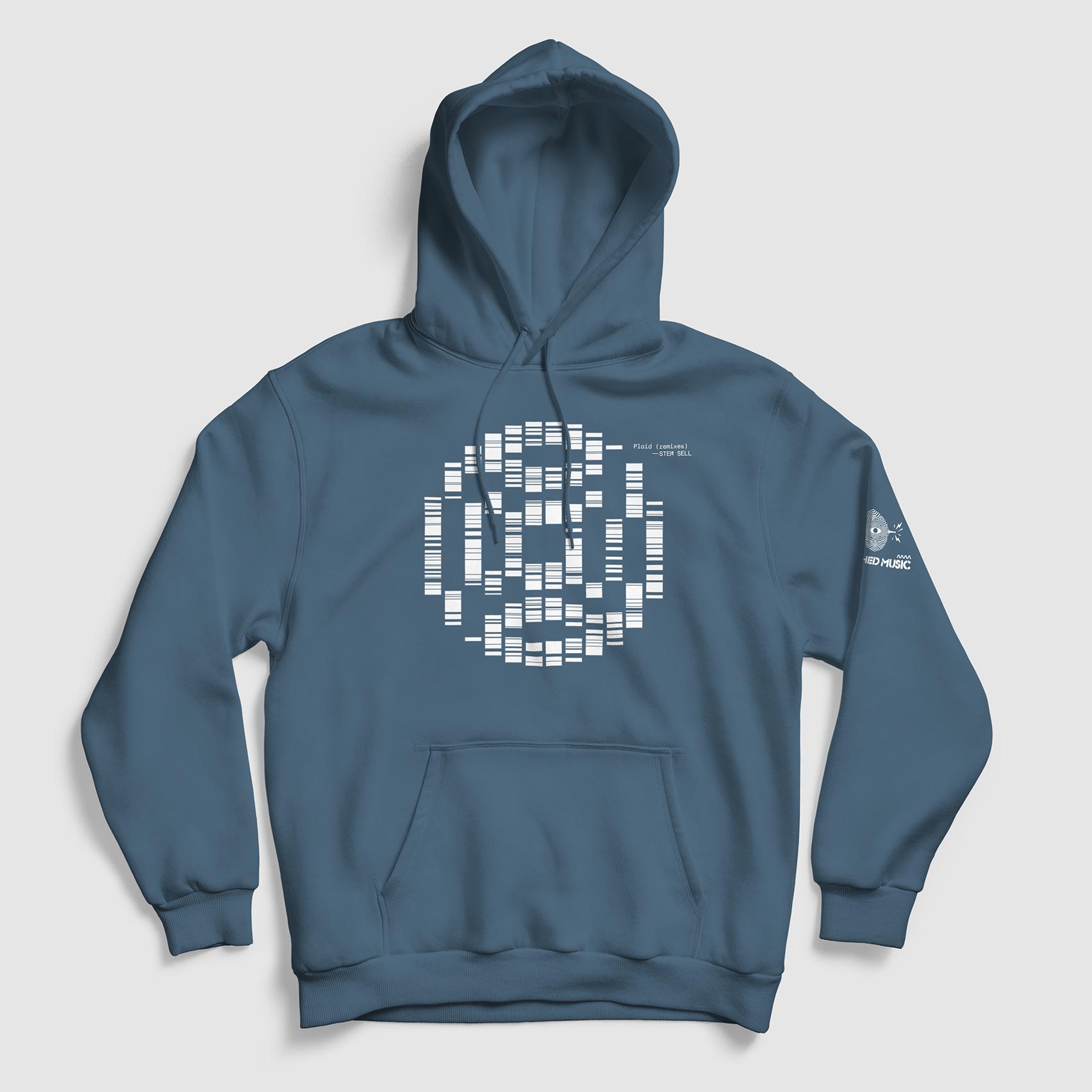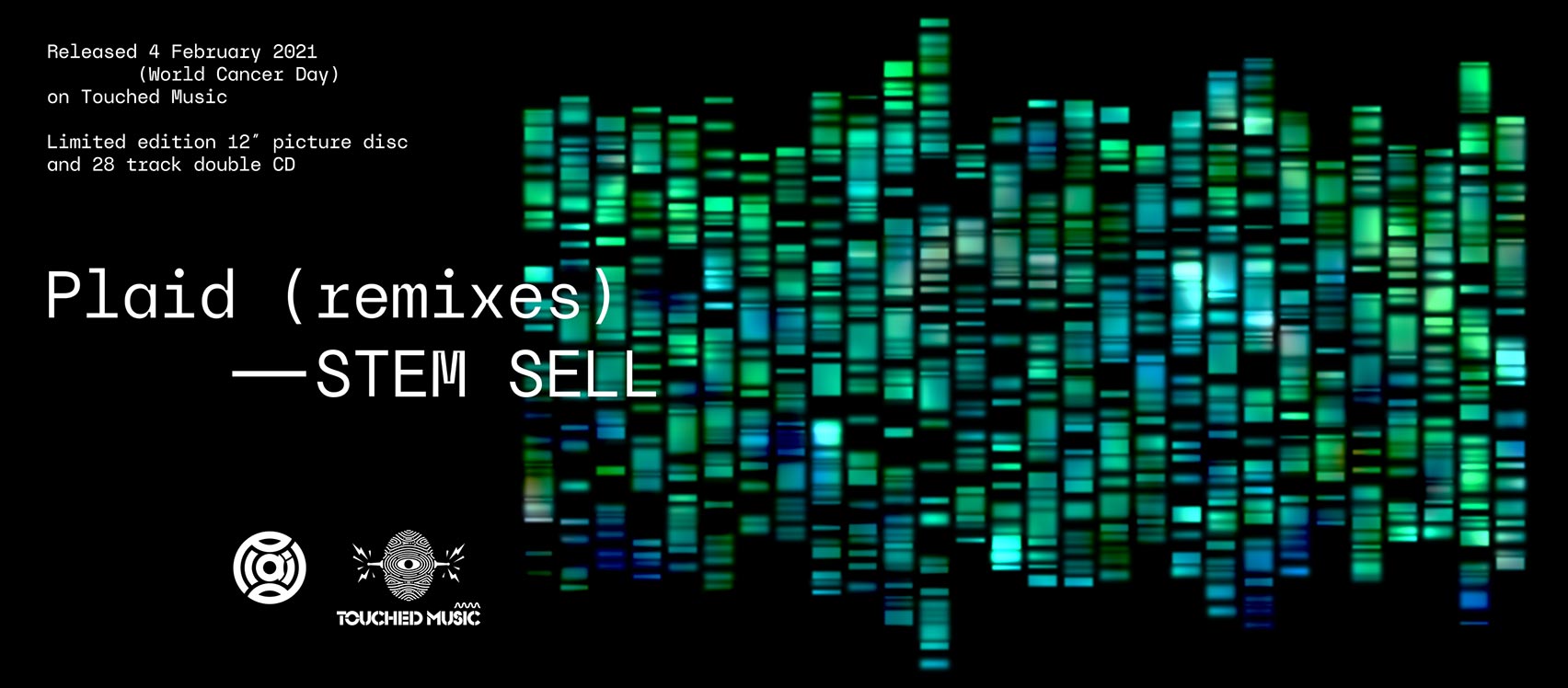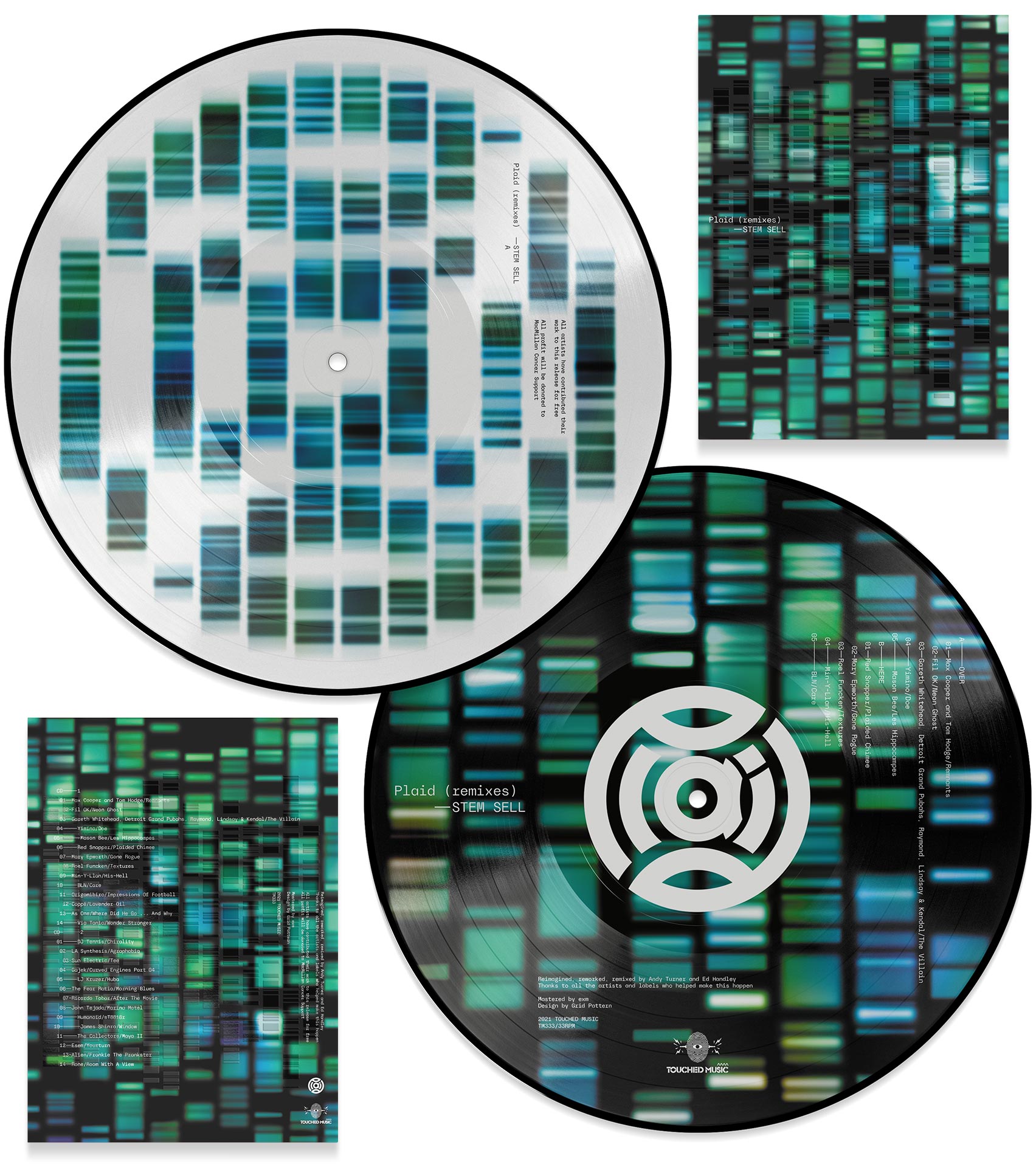 The picture disc and CD formats sold out almost instantly but digital is still available (with individual track art). This release has raised over £10,000 for Macmillan Cancer Support.