Dyadik — music label branding and album artwork
May 2021
Logo, branding, CD artwork and packaging design for a label I run with Martin Boulton (Touched Music).
I work a lot with Martin doing artwork for releases on his various labels, we're both into the same music and so decided to start something together – him finding the artists and me doing the design. As it's for the two of us I started exploring unusual words around two (Dyadic means something that consists of two parts or elements). I then used the concept of two as the basis for the identity, coming up with an abstract wordmark, icon and custom typeface for artist and album titles – all constructed using two shapes with 45º angles at each end. Various weights of the Archia font is used for all other text.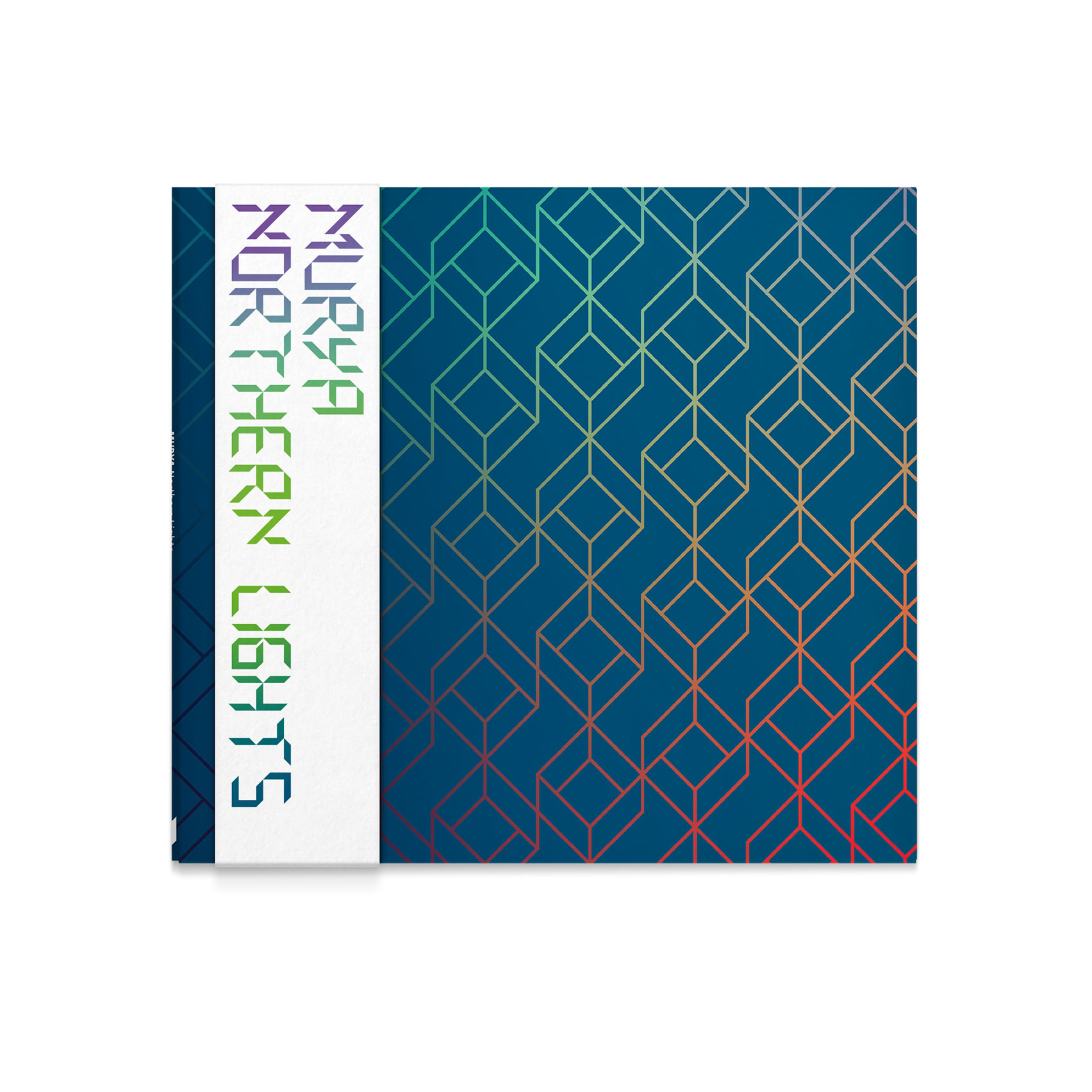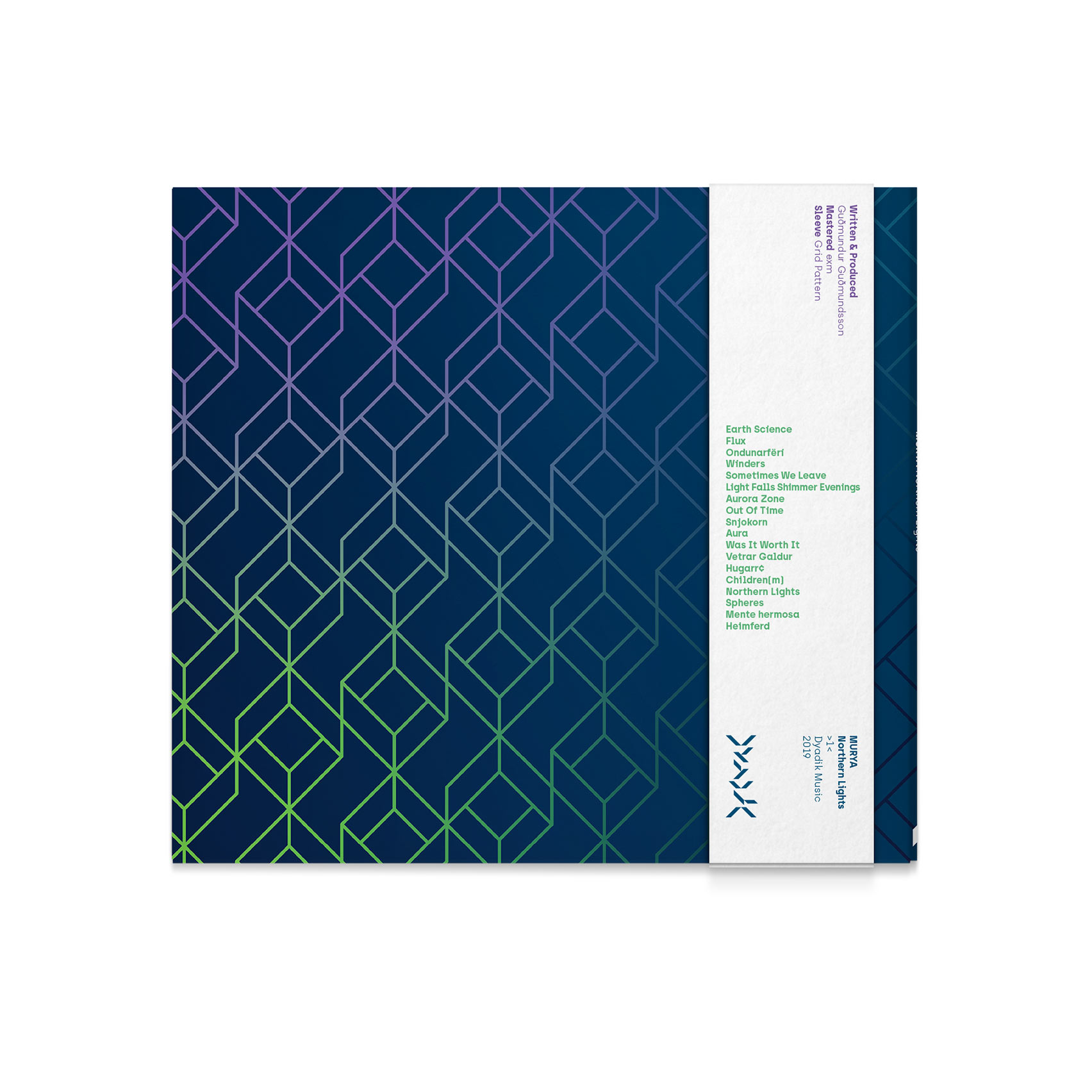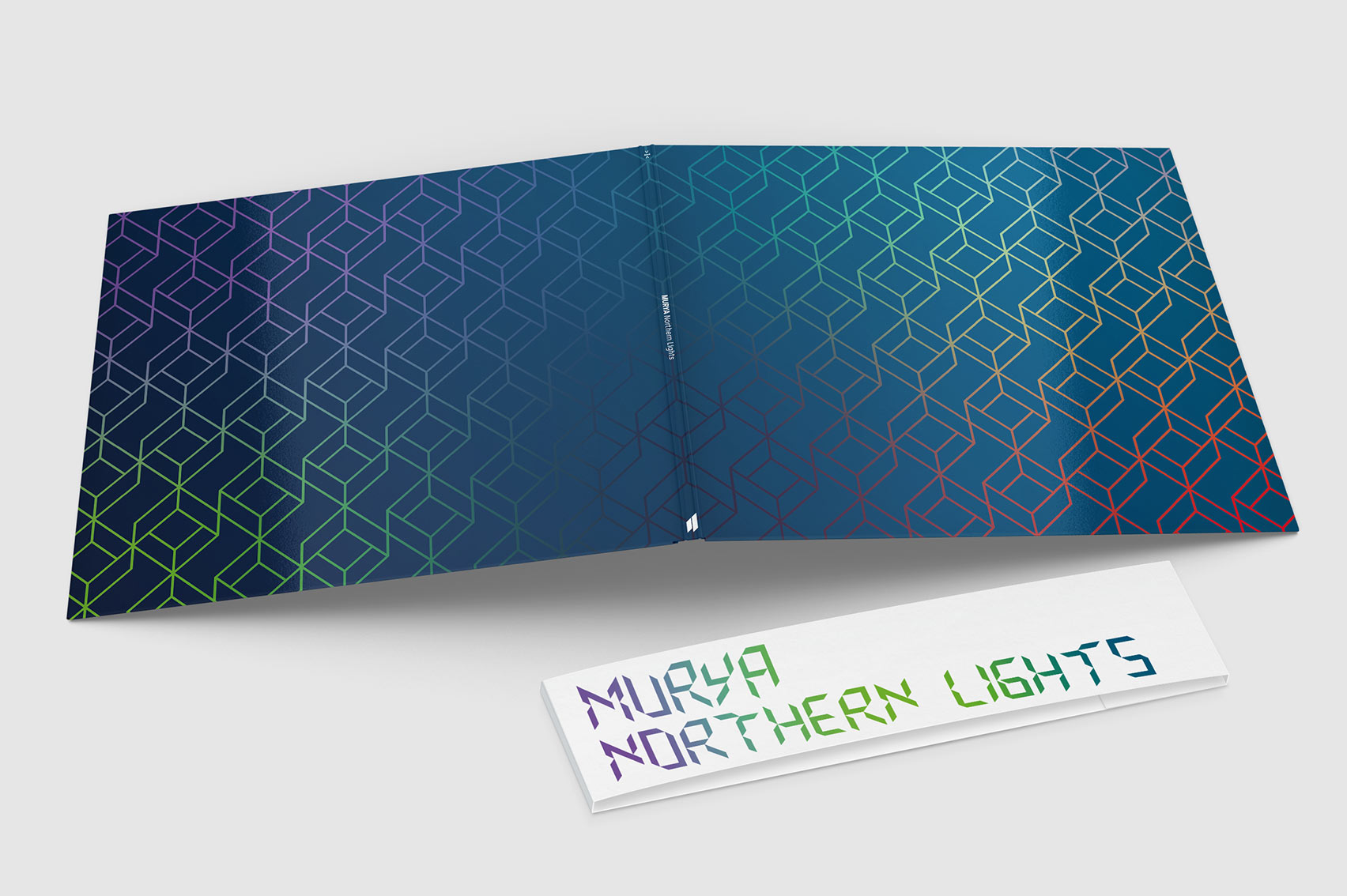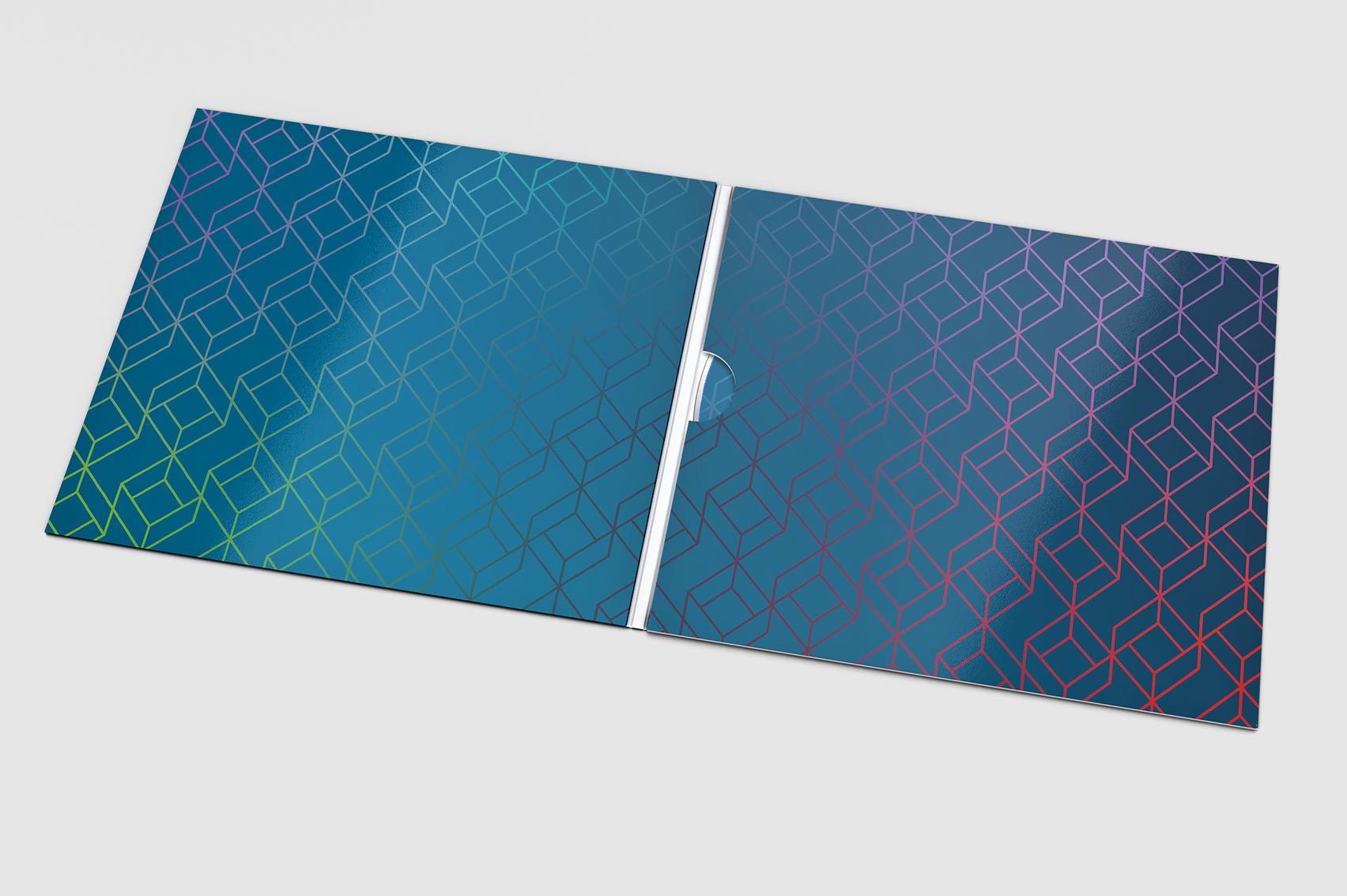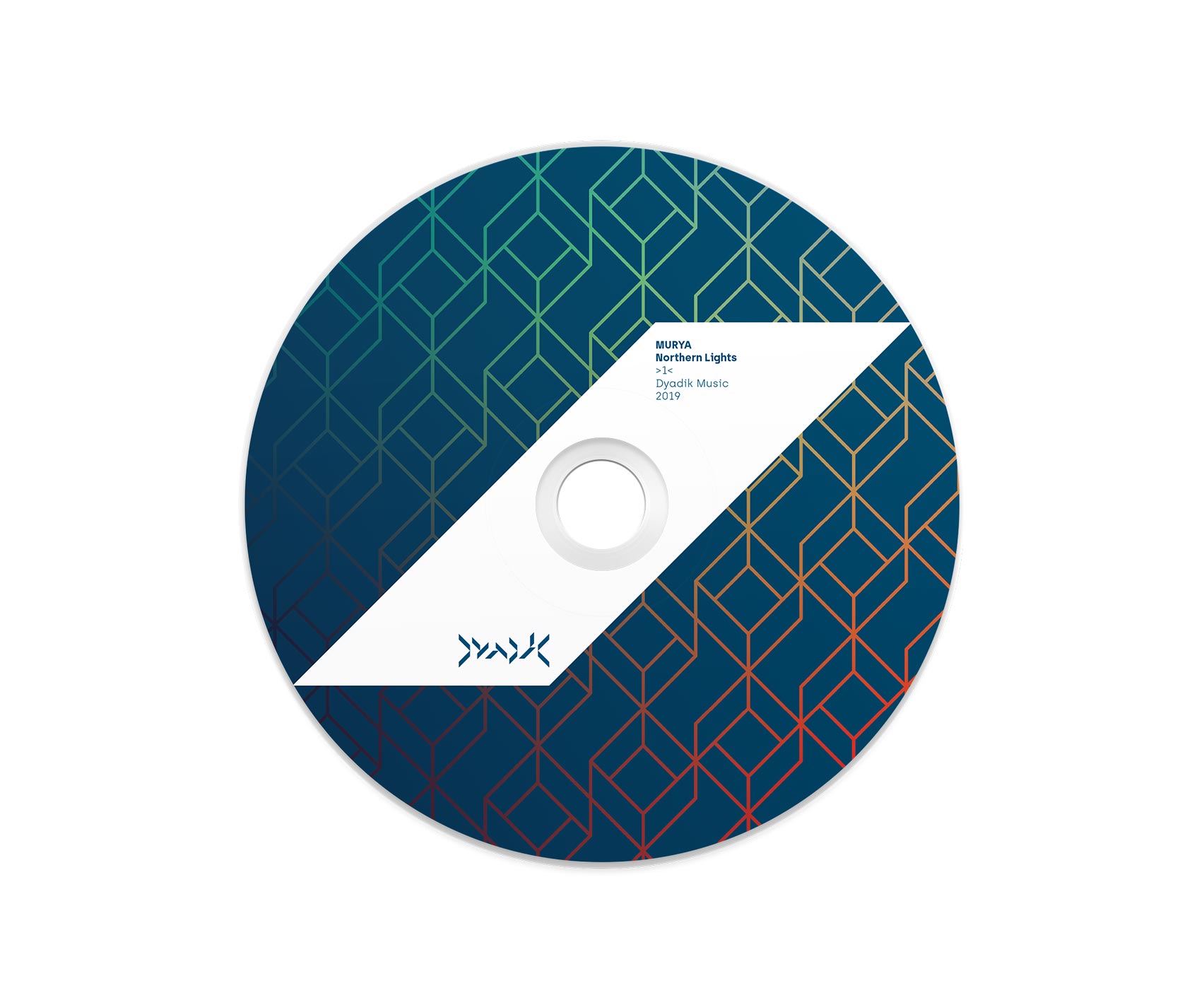 Murya – Northern Lights >1<
Following completion of the design of the Dyadik logo I was keen to create a distinctive yet flexible look for the label's releases. The artist and album name typography and patterned background are all constructed from the two shapes used to make the logo. Gradients inspired by the colours of the aurora borealis cover the inner and outer sleeve, the gloss laminate gives the colours depth and richness contrasting with the uncoated plain paper obi.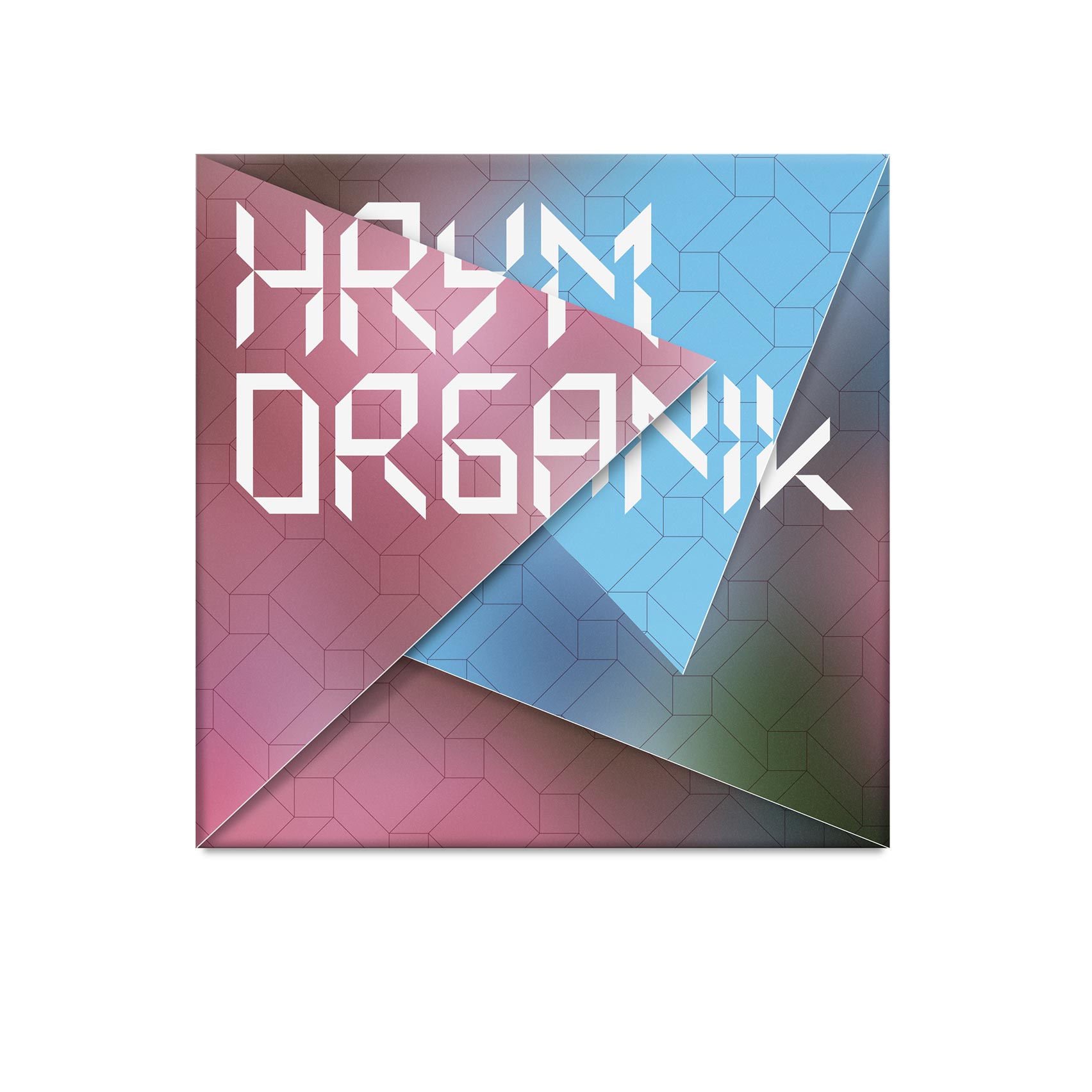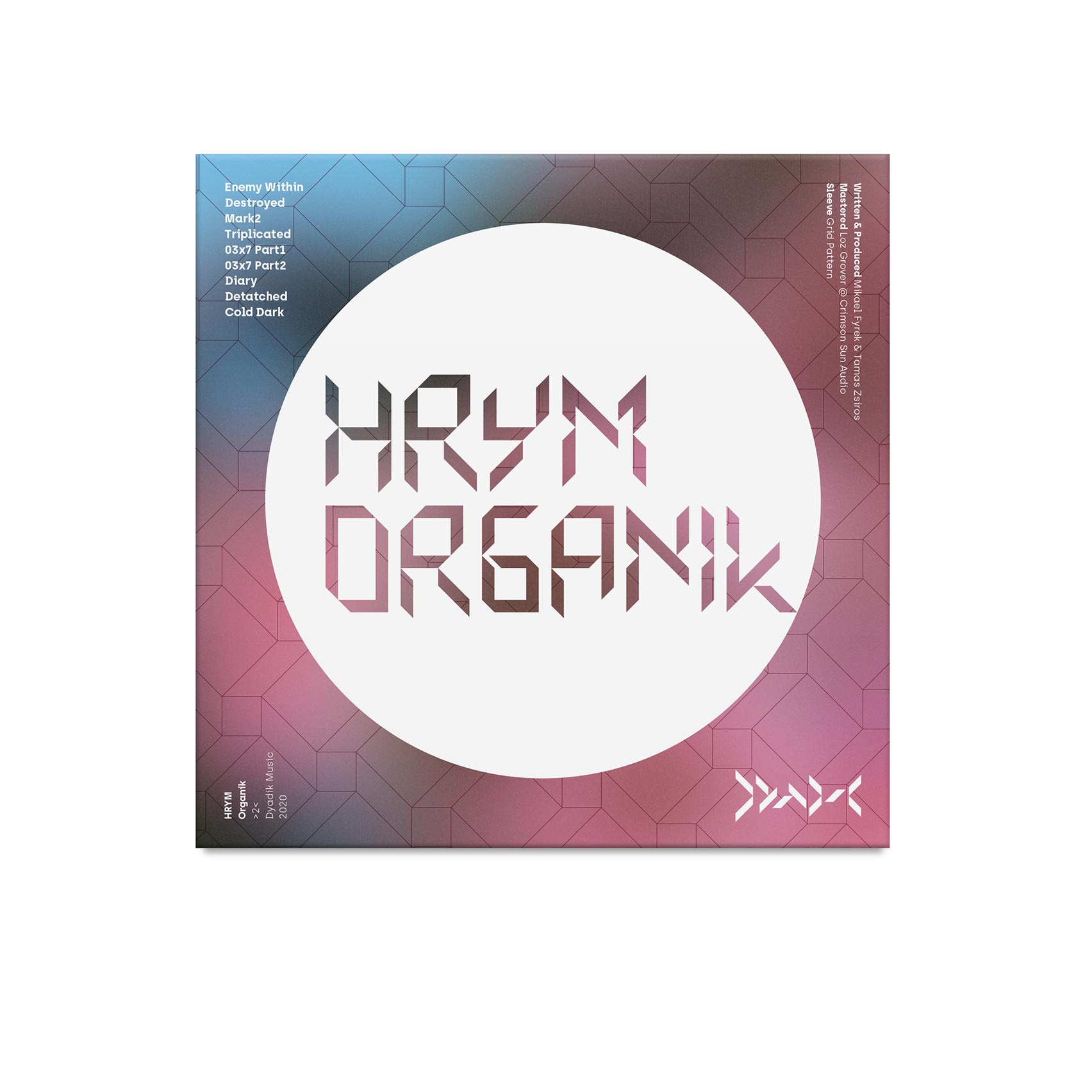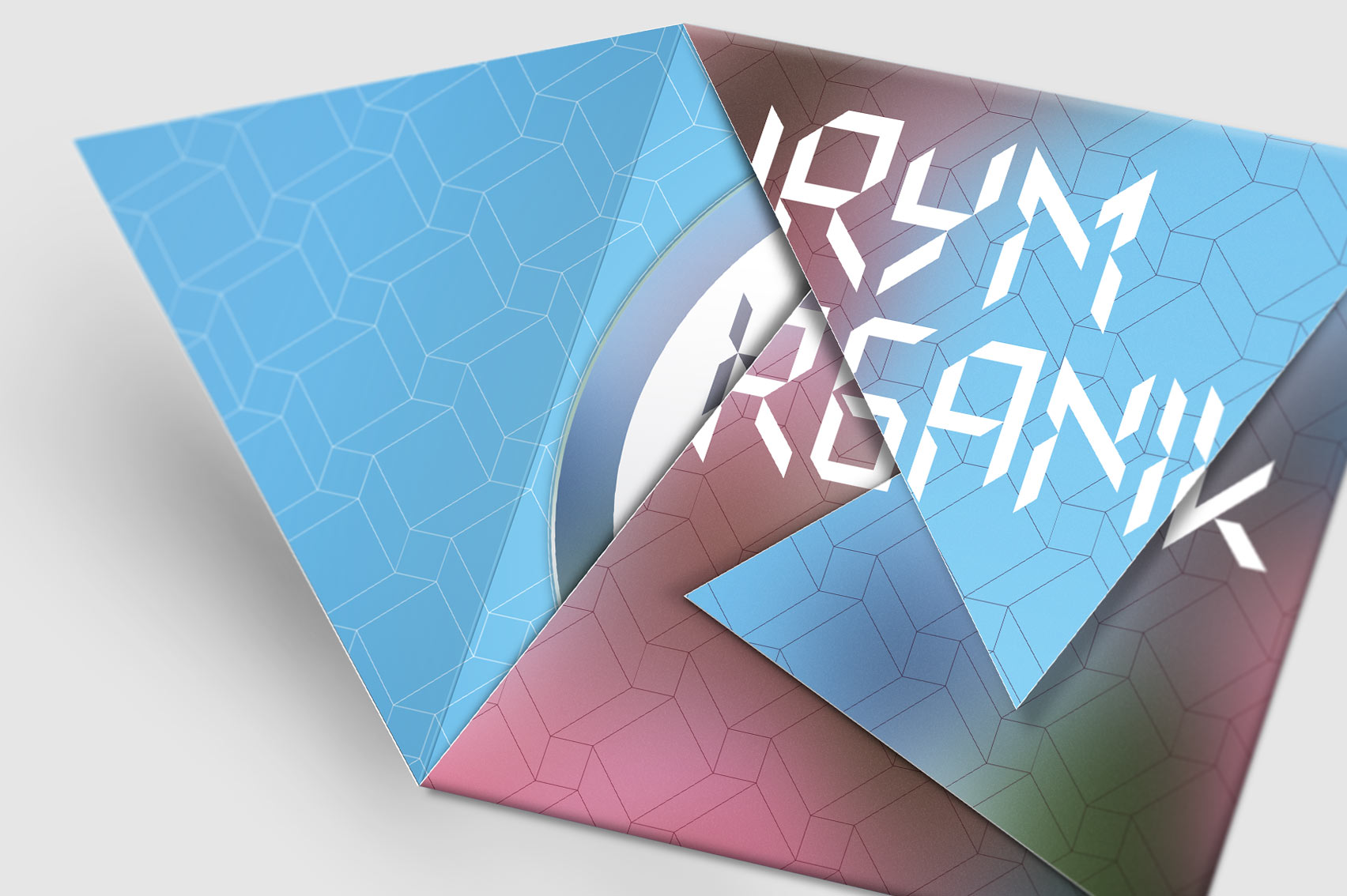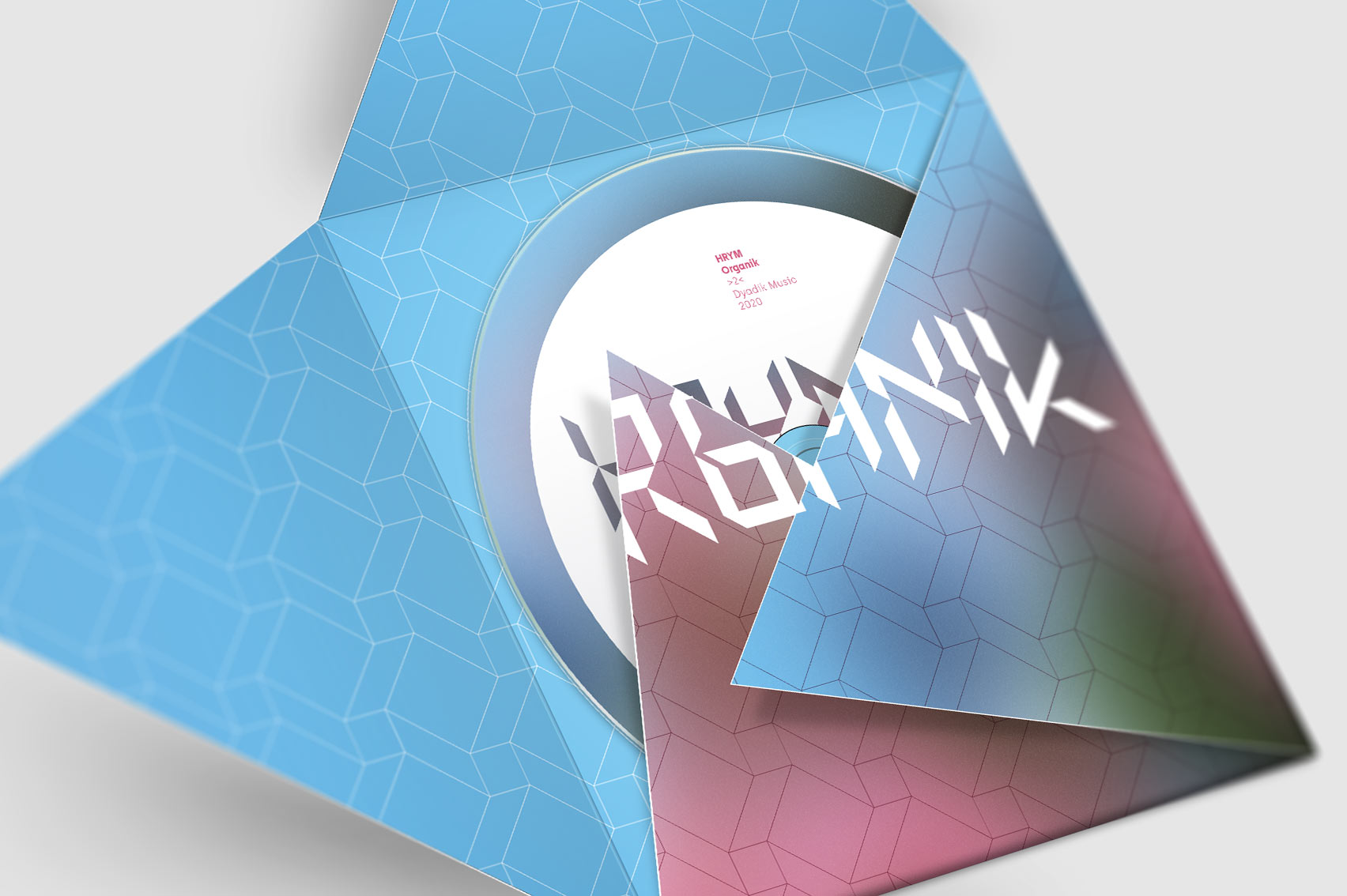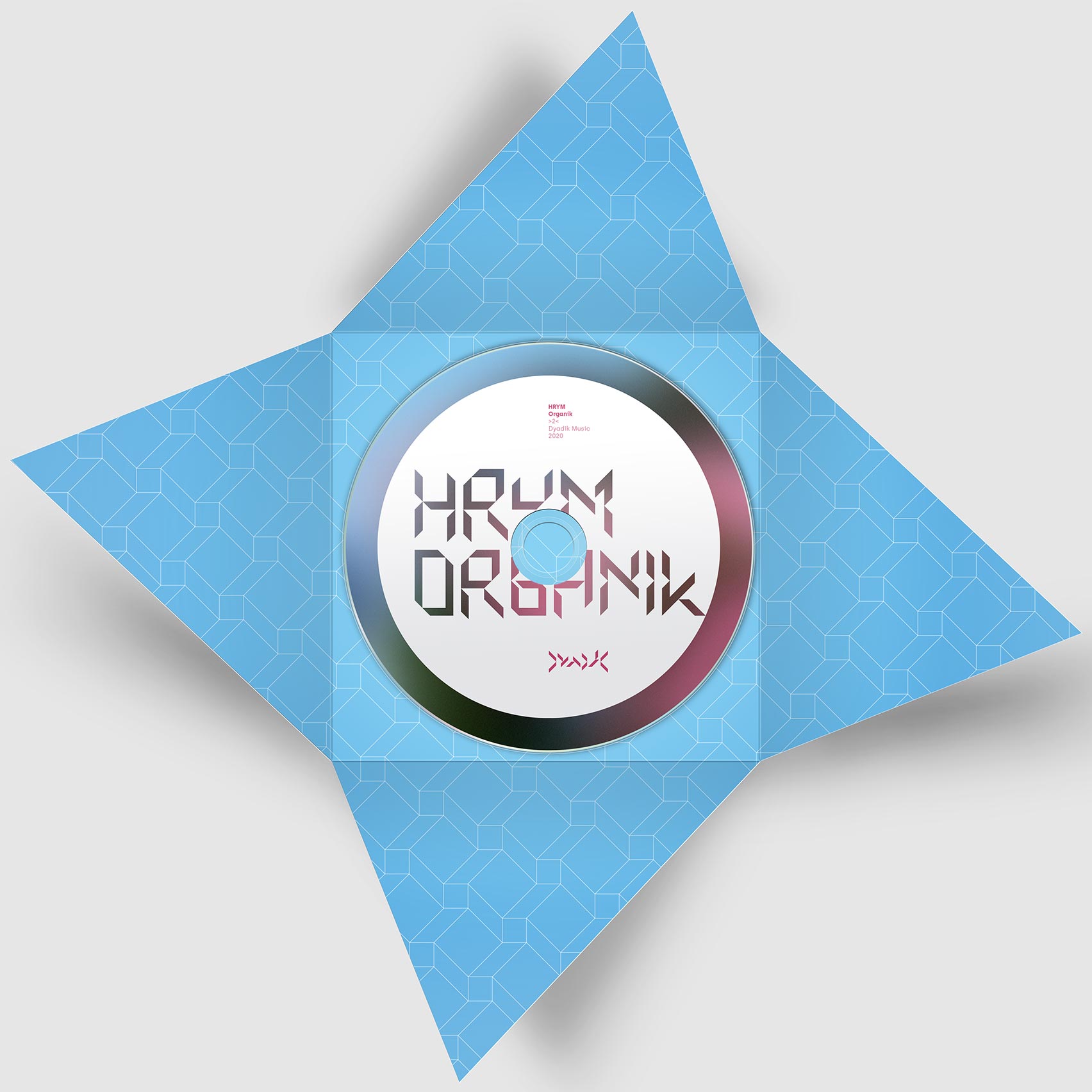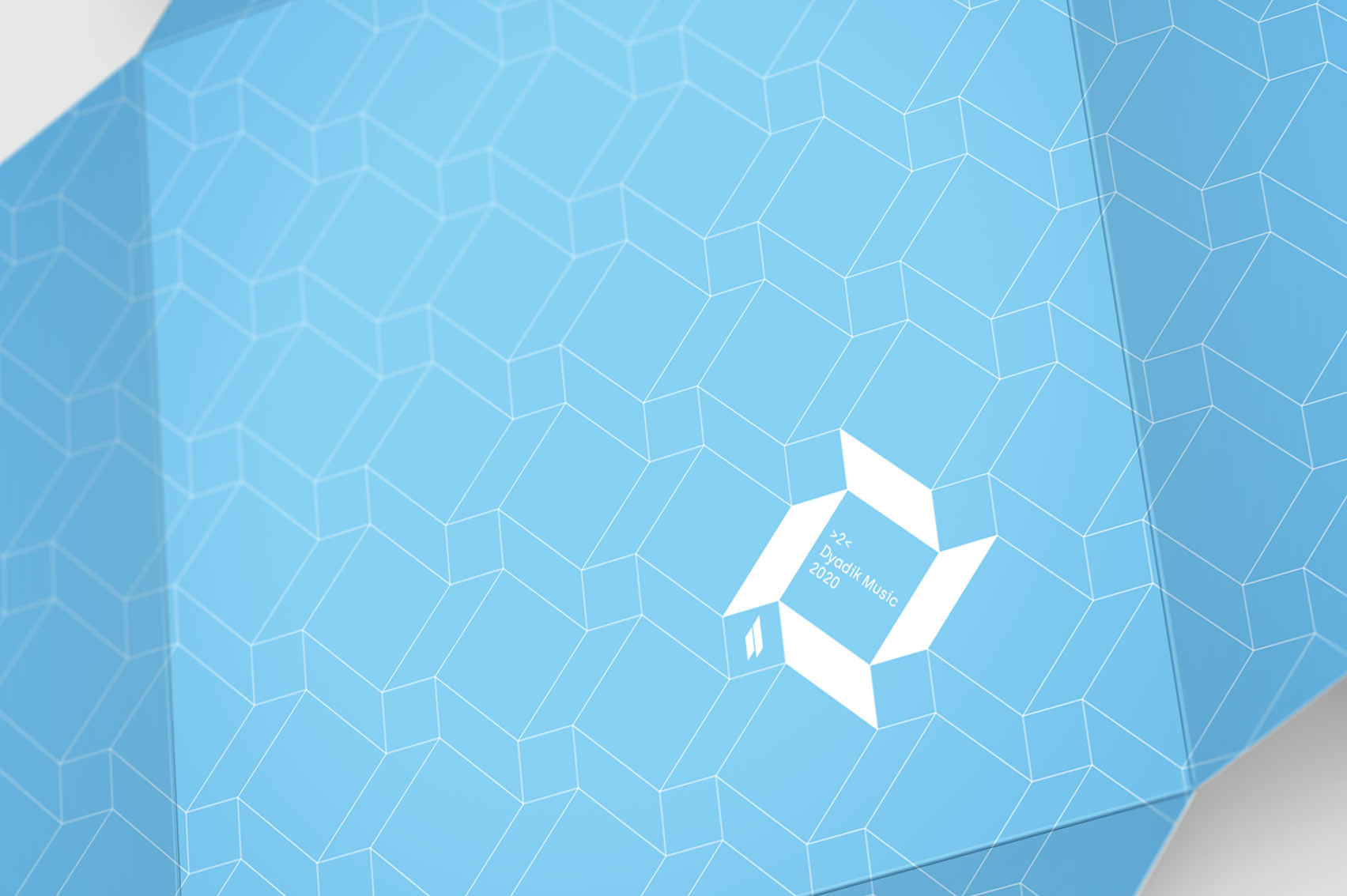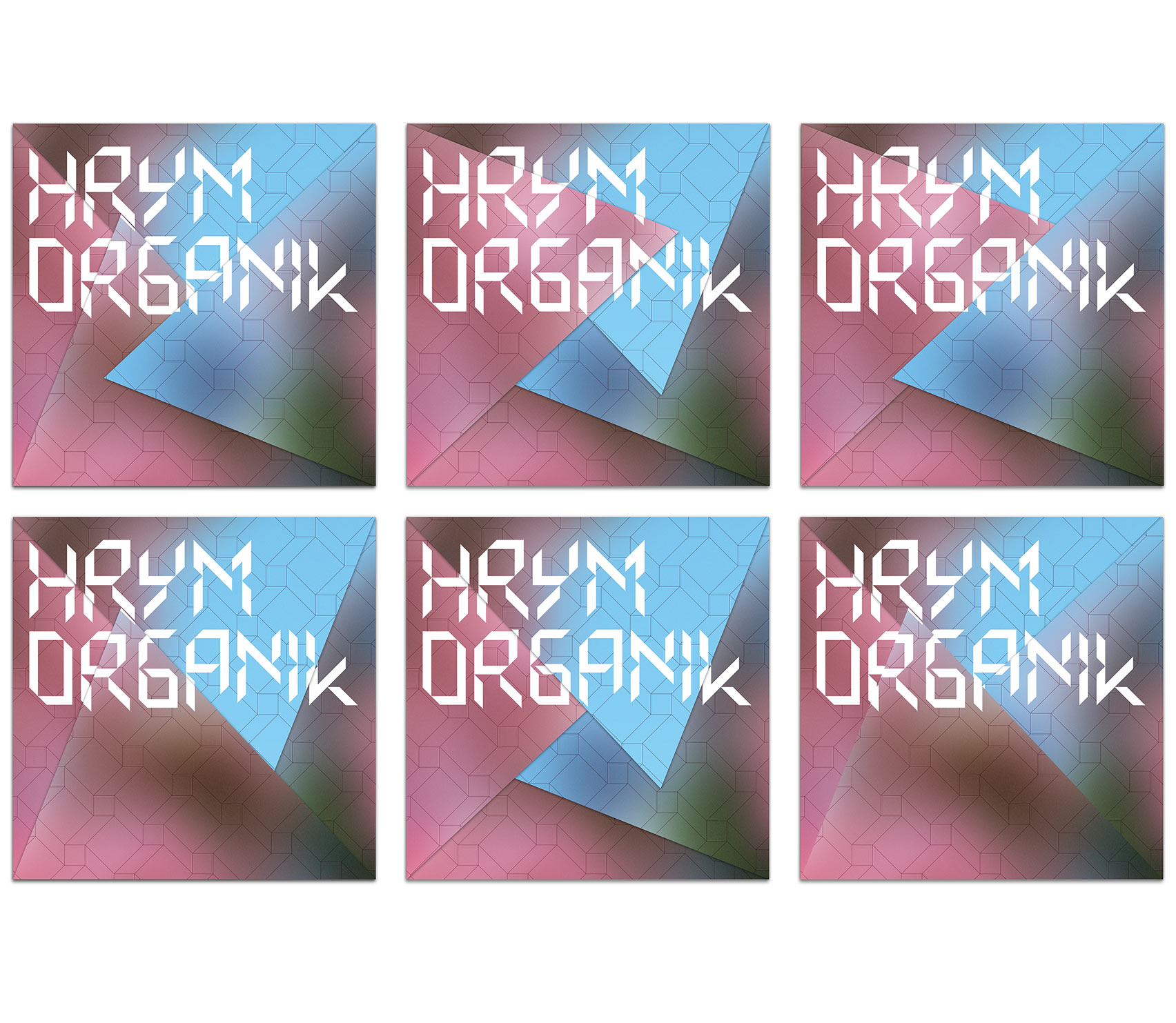 HRYM – Organik >2<
Limited edition CD in a matt laminate 10 panel custom designed card sleeve. For the second release I continued with the custom type (based on the shapes of the logo) and geometric graphics established with the label's first release. The idea of a folding card sleeve was inspired by an image of flowers the band supplied (which also ended up as the blurred background) and is like the petals of a flower opening. I really liked this idea as there is multiple ways to fold the cover, creating many variations. From there I explored mixing nature with the man-made: the contrast of the blurred flowers with the angular type and hard edges of the flaps as they overlap.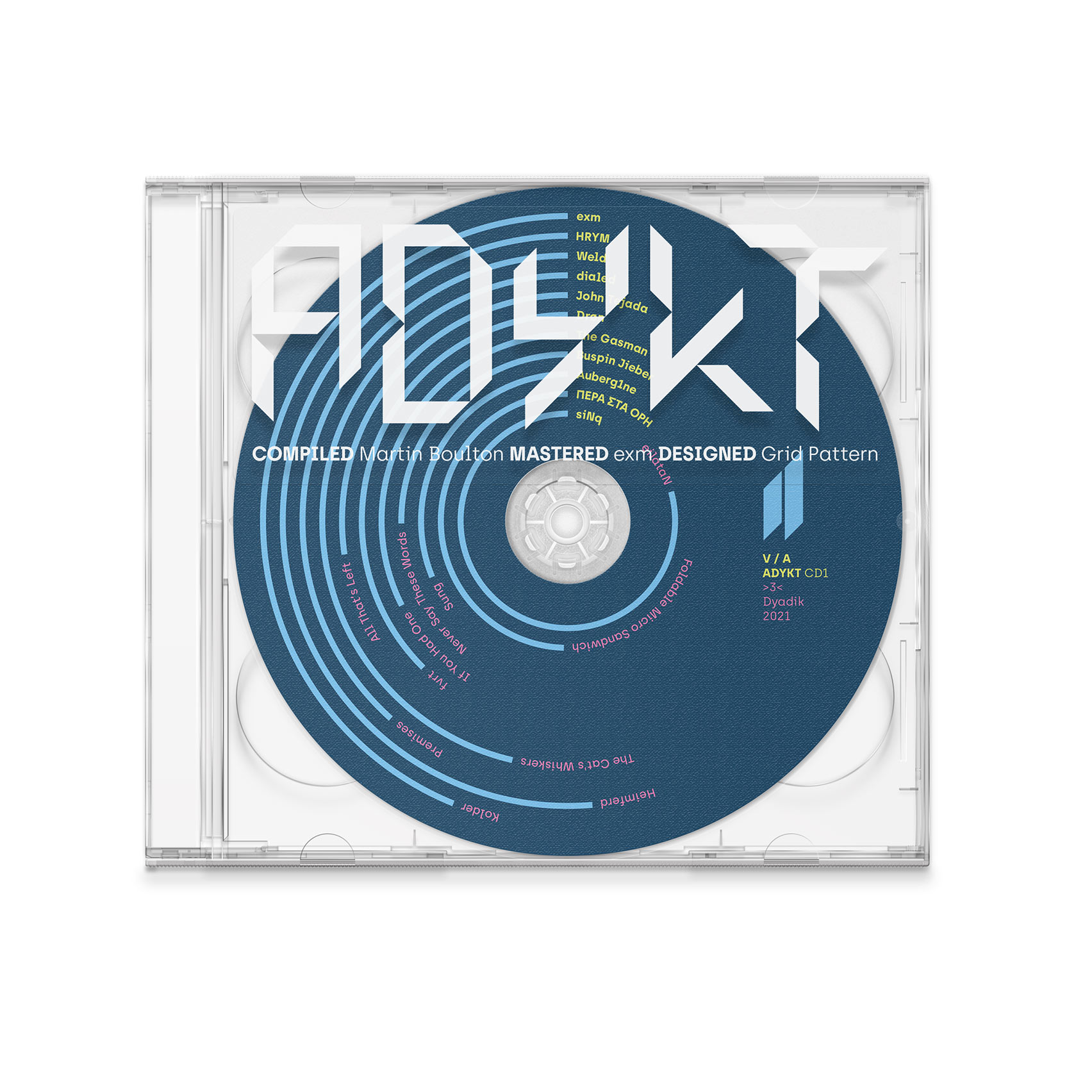 Various Artists – Adykt >3<
Limited edition 2CD compilation in a clear jewel case with transparent sticker. The name (Adykt = Addict) came from noticing it was almost part of the label name – dy-adic(t) and I thought it was a pretty good title for an album. I always want to try and do something a bit different with the packaging for Dyadik and it's fun to come up with solutions within a limited budget. I'd wanted to do a clear jewel case with printing on the front for a while and this release was the perfect fit. We had to go with a white print transparent sticker rather than screen printing but I think the results look just as good. As with previous releases the title text is made from the logo shapes, the circles on the CDs represent track length. 
Most physical formats are sold out but for anyone wanting to check out the music, please visit our Bandcamp page.