Ever Vivid — States of Being
September 2021
Artwork for a double vinyl album in gloss finish gatefold sleeve on Exalt Records.
The first time I listened to this album, before it even had a title, the music gave me images of something broken or smashed. When I found out it was to be called States of Being that idea made even more sense.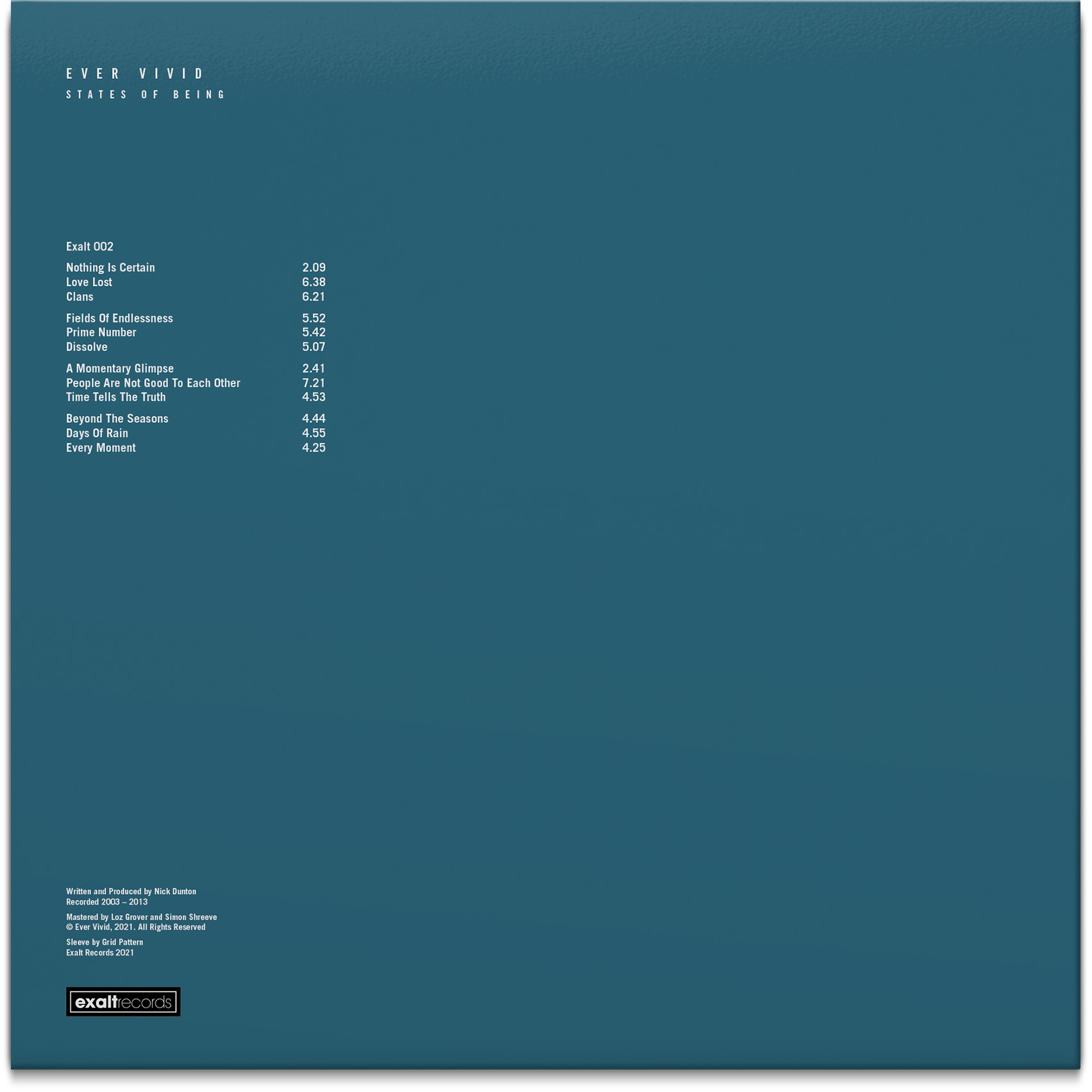 I explored imagery around the broken theme, mostly mirrors and windows along with pots and crockery. I eventually came across this library image of broken glass and hit on the idea to put a person at the centre of it, the fracture lines radiating out from the figure, a suitable metaphor for the music.
Thinking about how life is made of many experiences, some good, some bad, I designed dark label art for sides A/B and light for C/D.