exm – LS16
February 2020
Picture disc and CD design for the second release on Touched Revolutions.
The follow-up release to Karsten Pflum – Revealed EP, LS16 continues the theme of using images of the equipment used to make the tracks. This time there was no hardware, so images of the actual tracks in software were the inspiration. I wanted to get a sense of depth to the artwork to reflect what was going on in the music, which is intricate and multilayered. I have no idea what any of the various shapes of the music in the software meant but they formed some lovely patterns. Graphic elements and motifs overlay and interact with each other, floating above (and breaking out of) the rigid dark grey grid that underpins the software. The exm logo is blocked out from the grid on the A side. On the reverse side "LS16" and "exm" are drawn with the digital shapes of the music in a deconstructed way so it's not immediately obvious.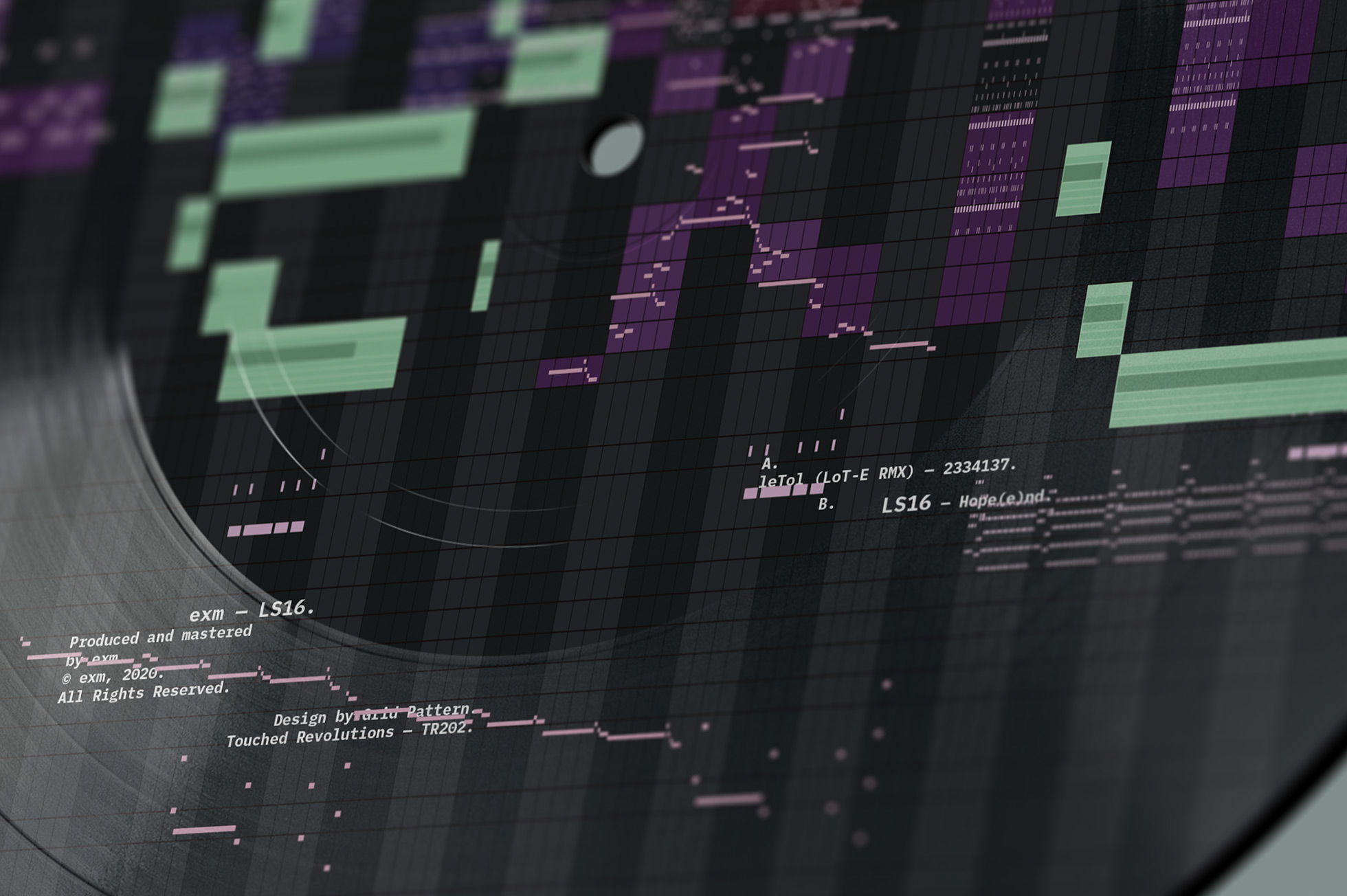 The CD version, featuring an extra track, is a jet black CD and comes in a clear wallet, just like the picture disc. The grid and graphics are exactly the same size as the vinyl, just slightly repurposed for the CD format.
Other picture disc releases on Touched Revolutions: Karsten Pflum – Revealed EP, Keiss – Urban Utopia EP, Scanner – The Signal of a Signal of a Signal