A Positive Life — Synaesthetic
November 2021
Artwork for the vinyl reissue of an early 90s ambient techno/dub/trance classic on the re:discovery label.
This was a job I got on recommendation after Stefan (A Positive Life) reached out on social media for a designer. He was open to ideas but wanted something with a minimalist aesthetic that also had a connection to the original artwork. In the moodboard he supplied, which featured lots of spherical geometric elements and sci-fi graphics, images of an astrolabe and a United Federation of Planets graphic from Star Trek inspired the reissue's cover.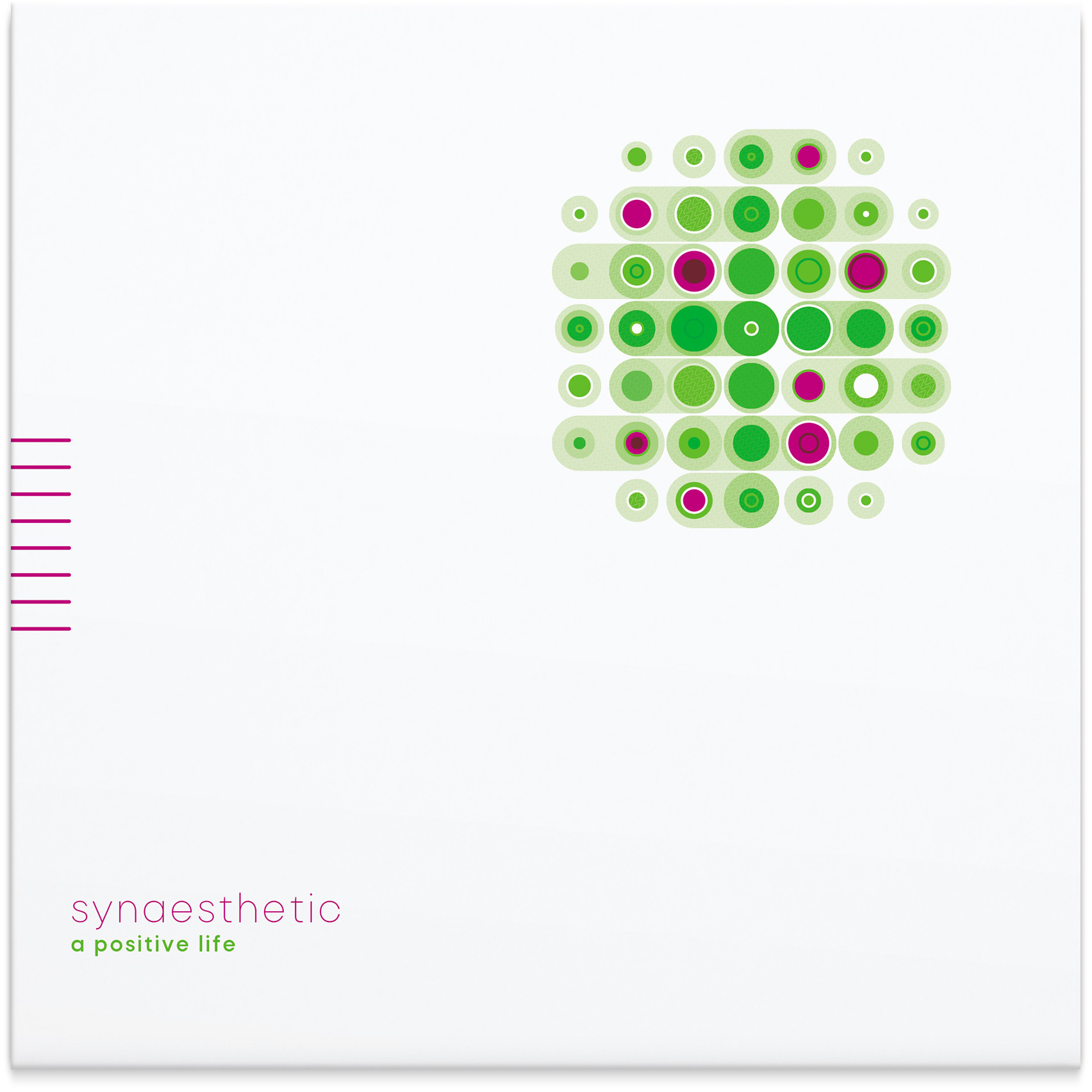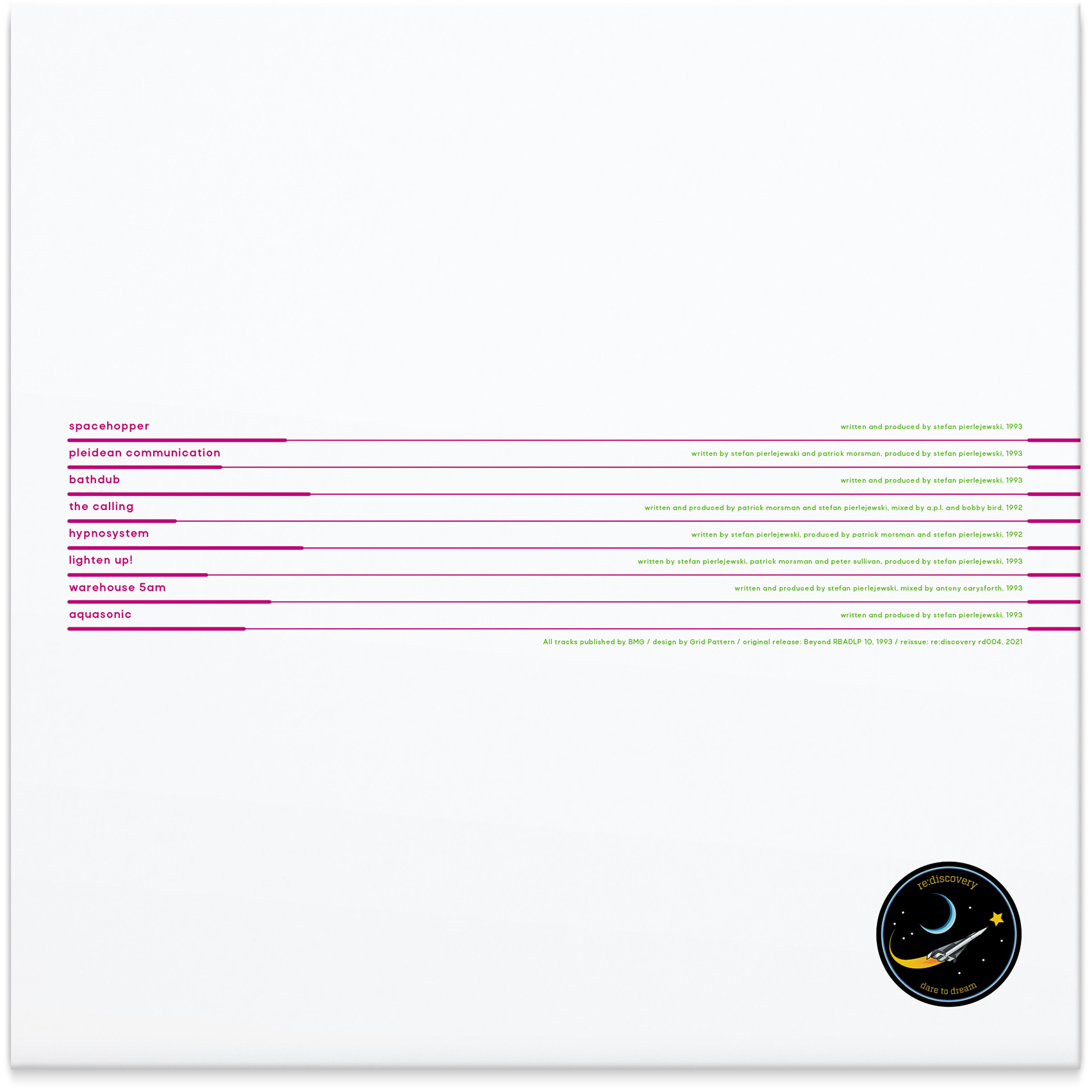 My concept involved creating a circular graphic made of green overlapping and interconnected circles with each track represented by eight purple circles. The placement of every element was considered to create a balanced image and also so that I could subsequently split the graphic over the four centre labels – two tracks/purple circles per side. Only the purple circles and those connected to them are on each label. Plus signs had also been used on the original's artwork so I worked a very subtle one into the cover graphic.
The purple key lines from the original cover were repositioned to wraparound onto the back, going from thick to thin (reminiscent of a circuit board). The thicker lines under the track titles vary in length according to track duration. The lines also reappear on the centre labels. The Rota font family helped to complete the updated look and feel.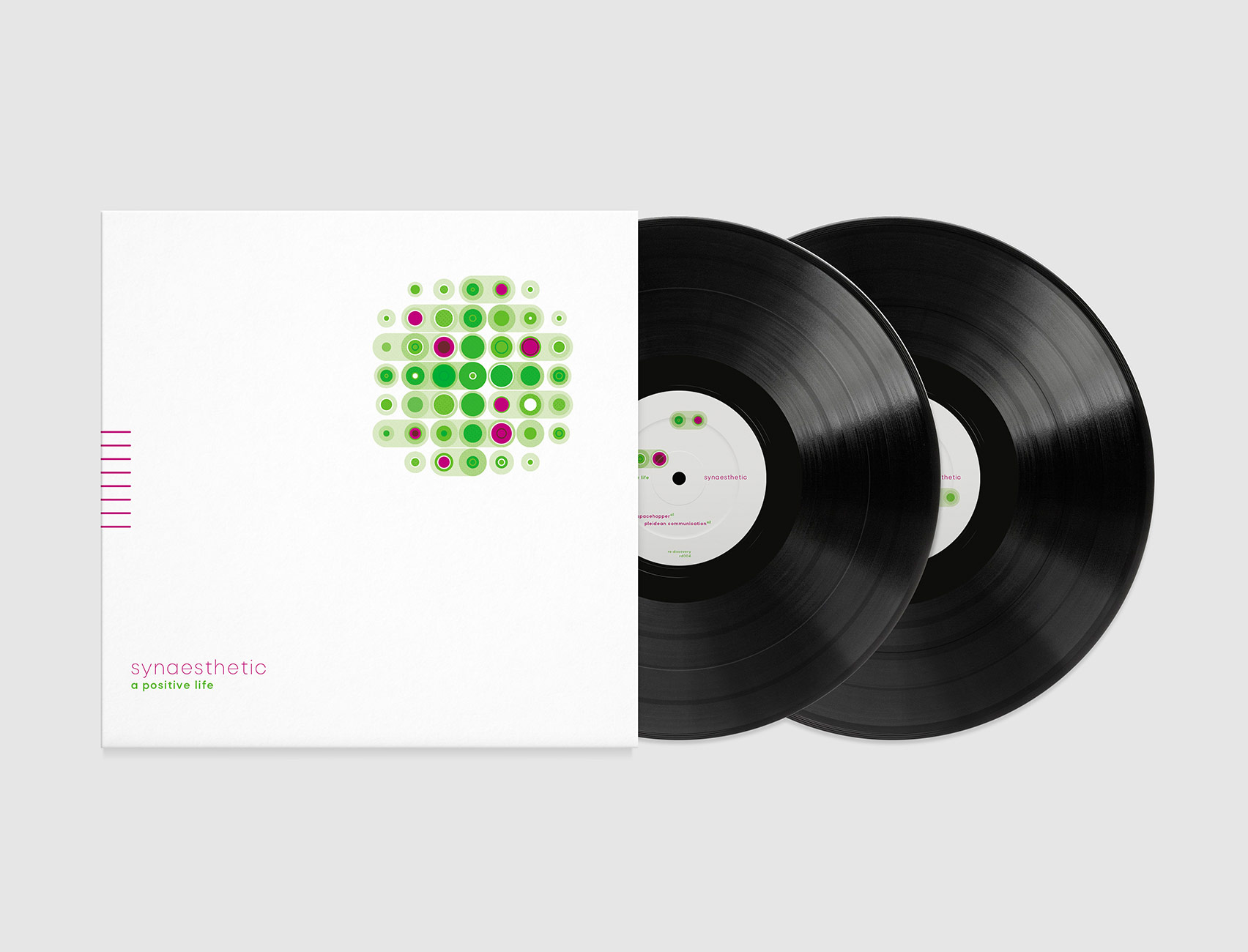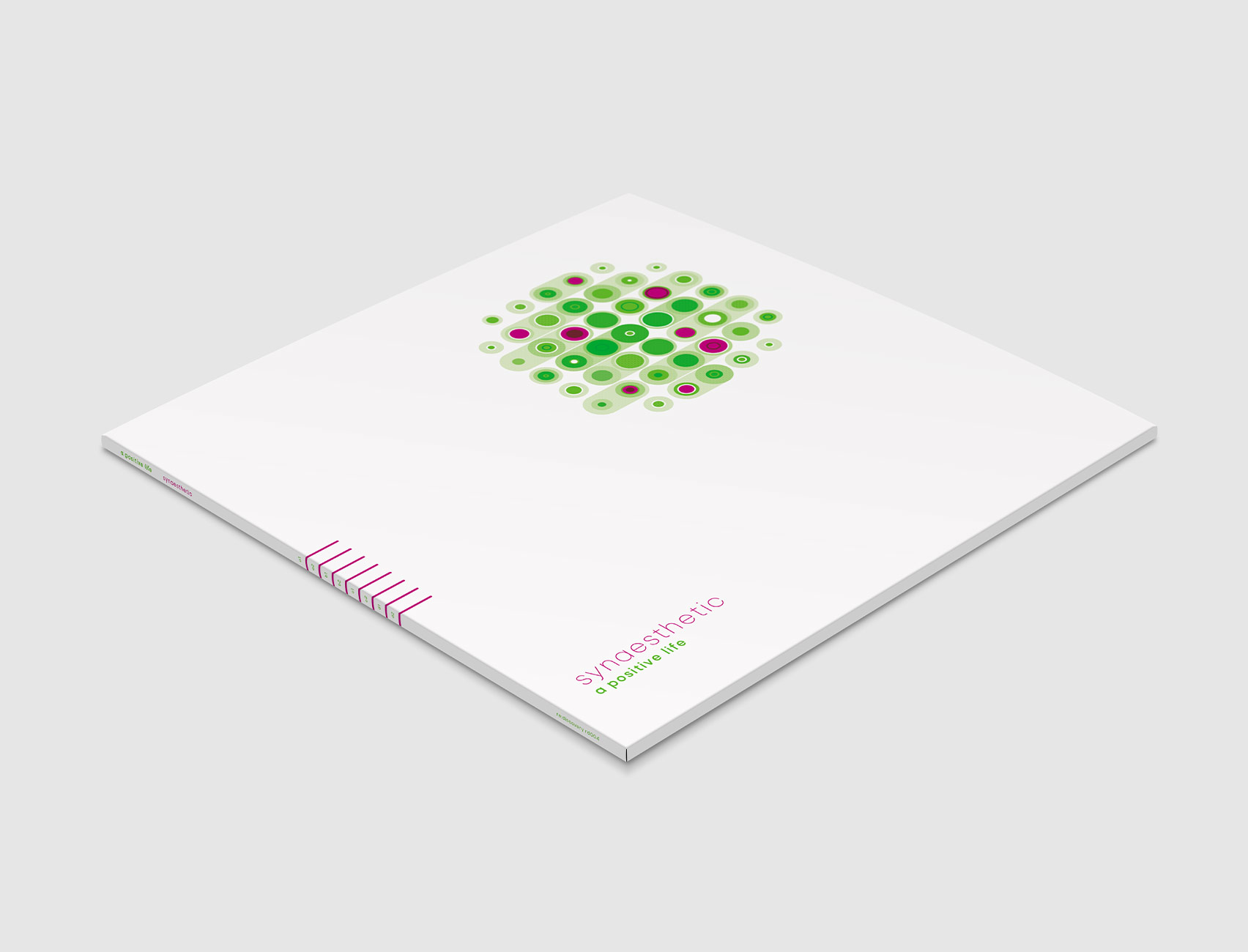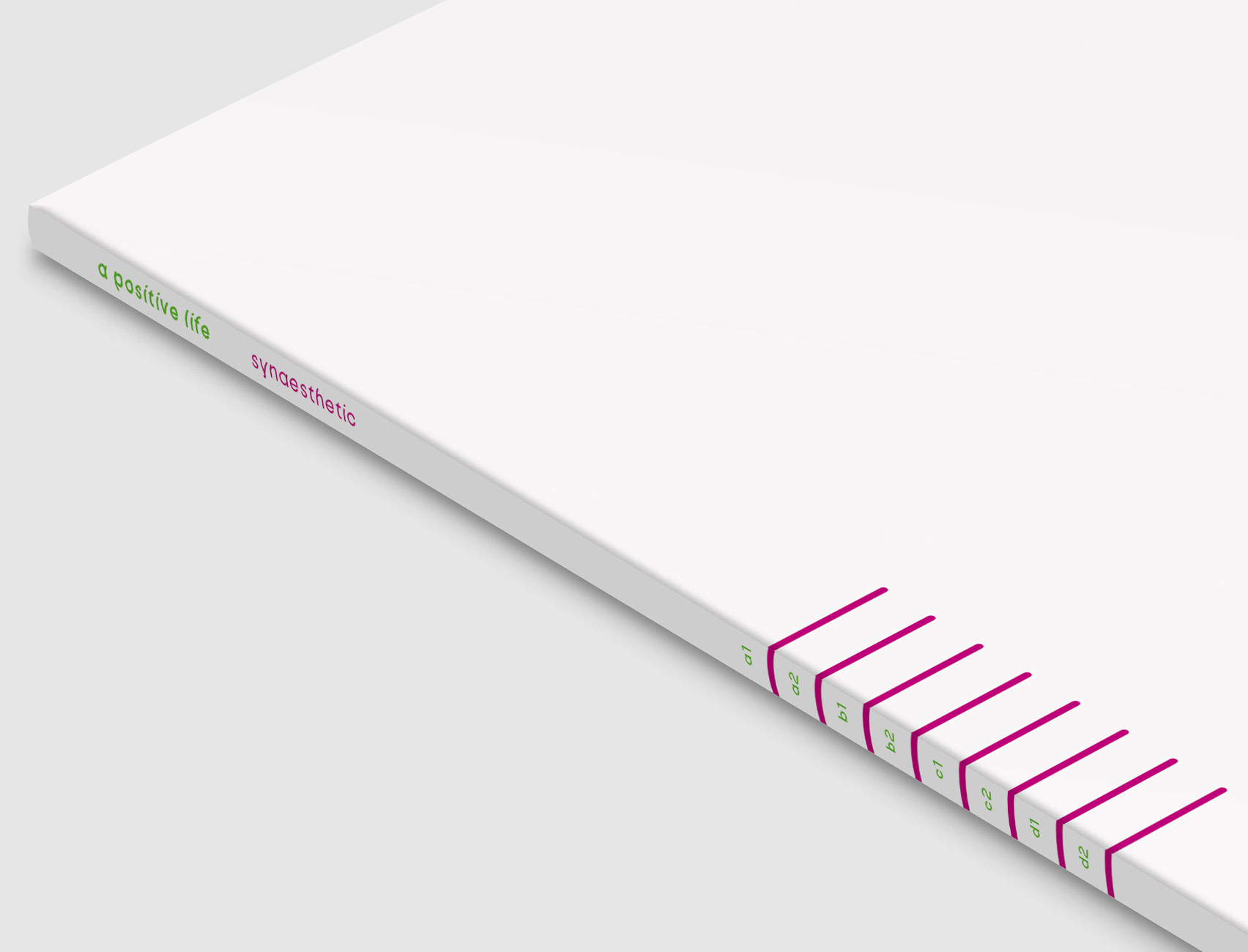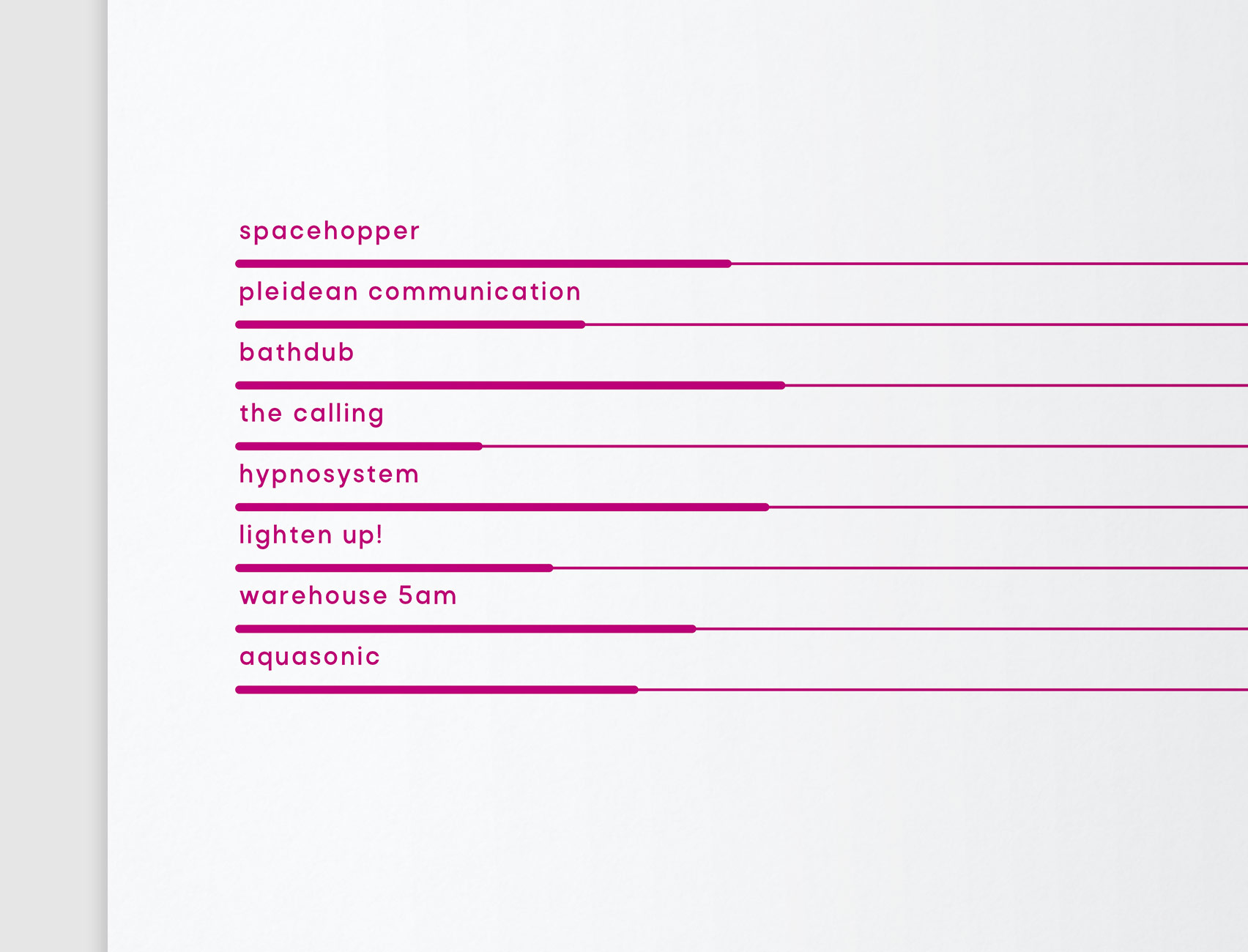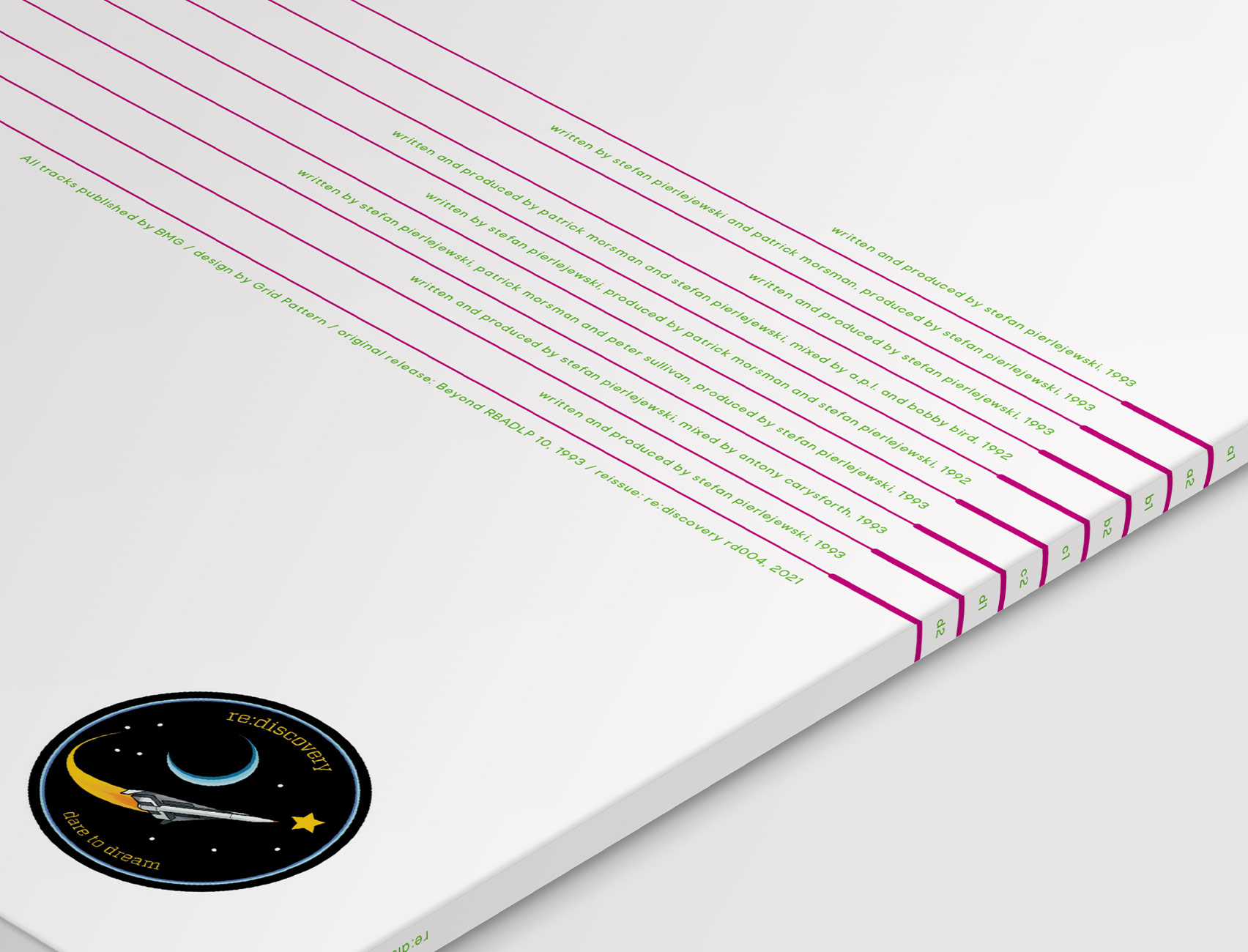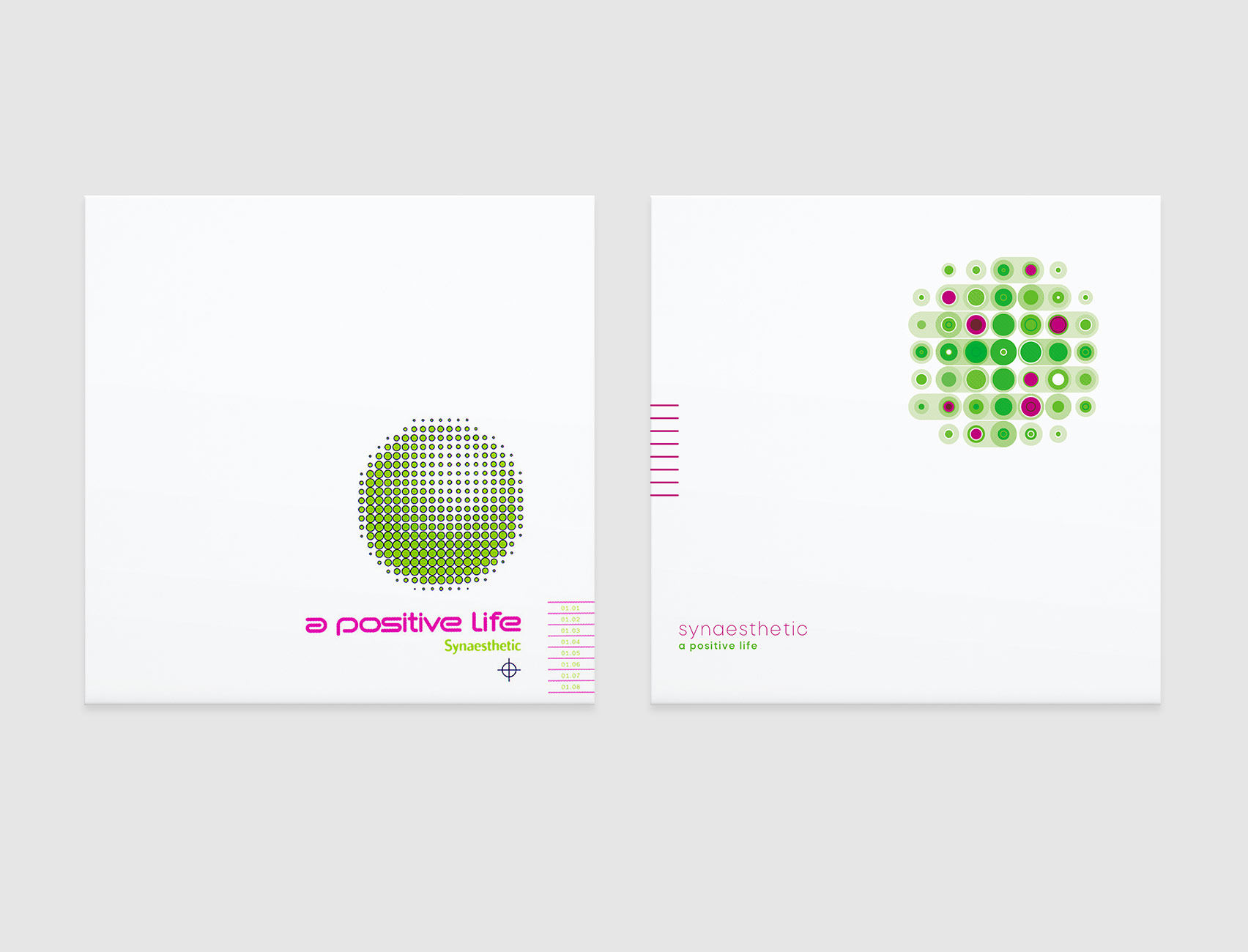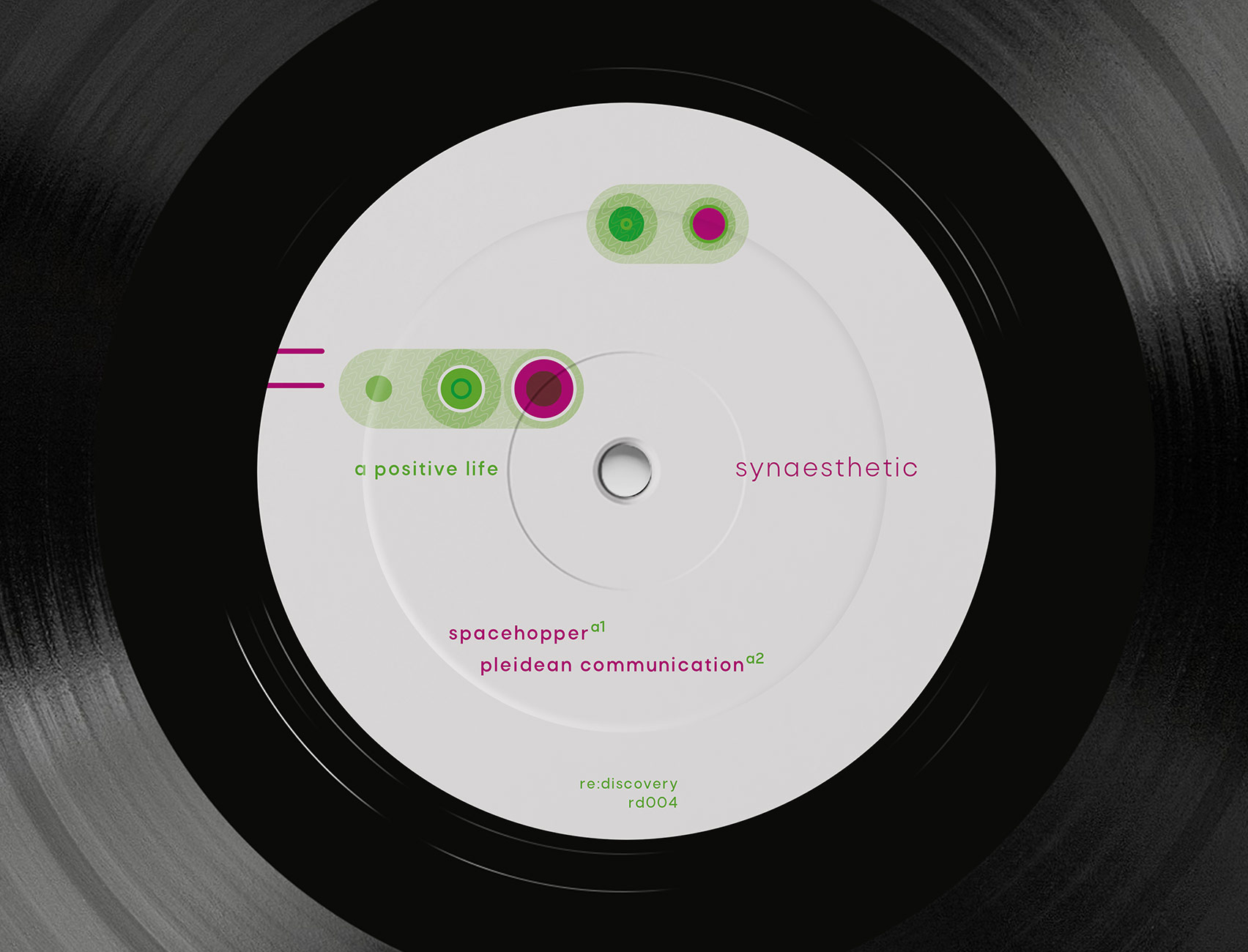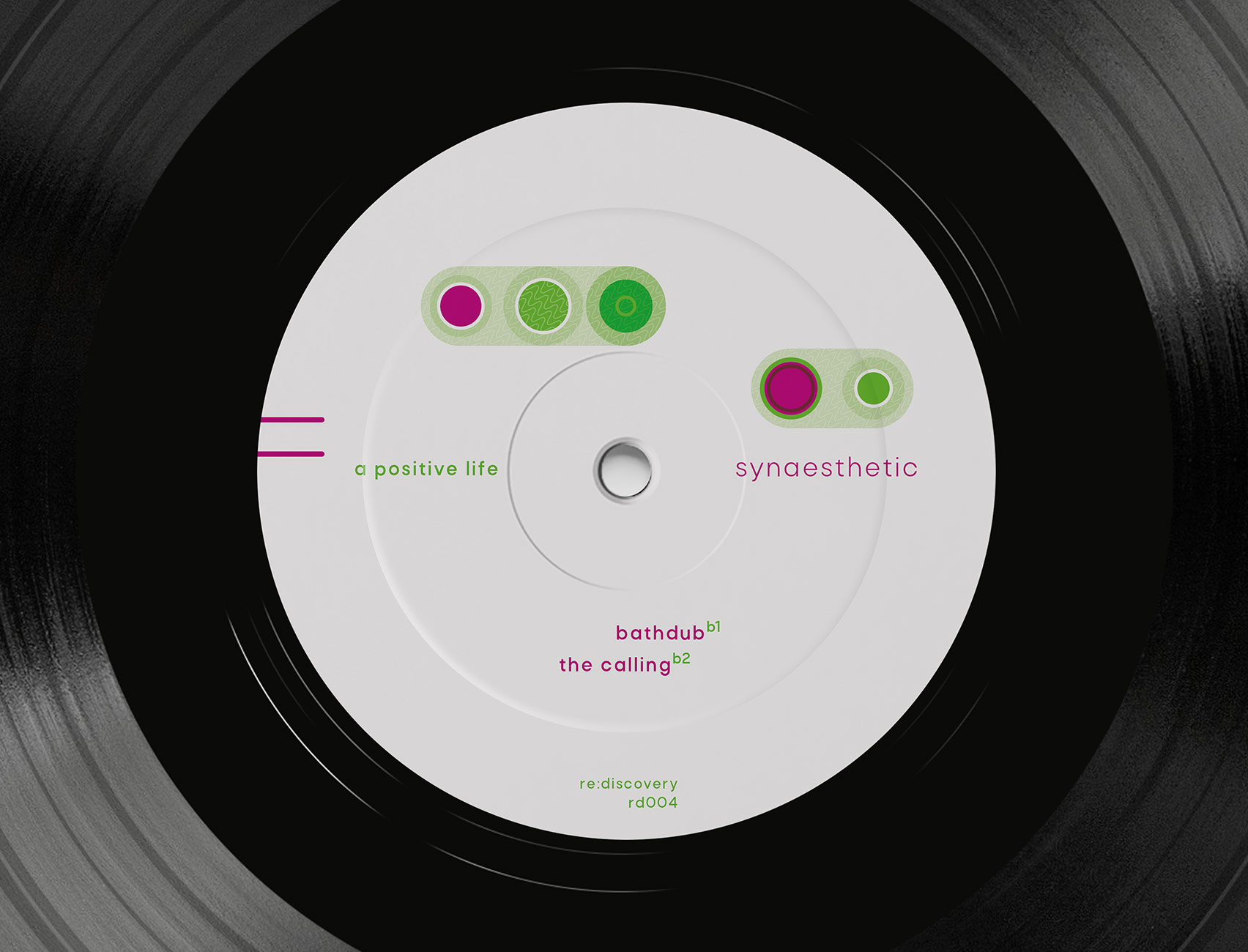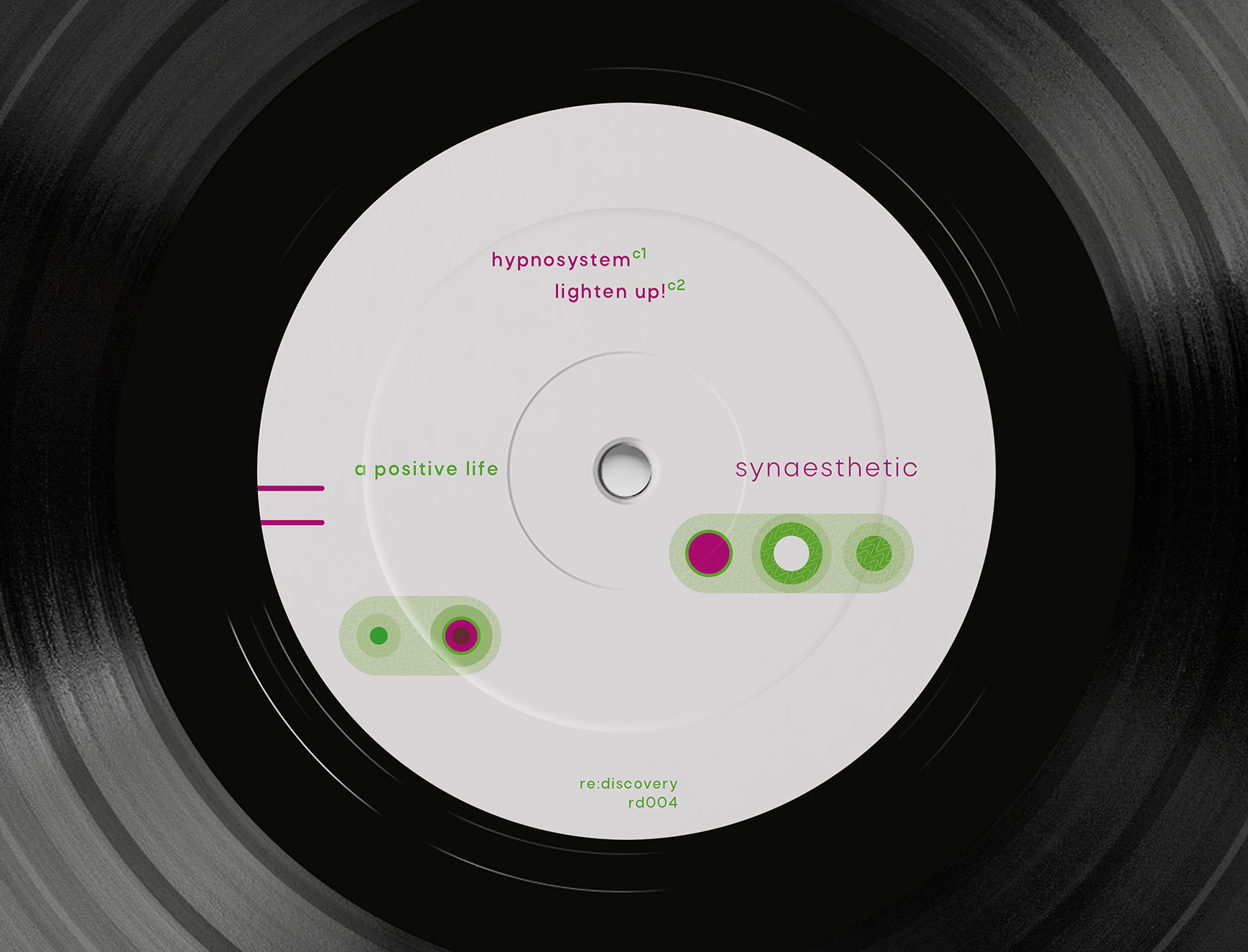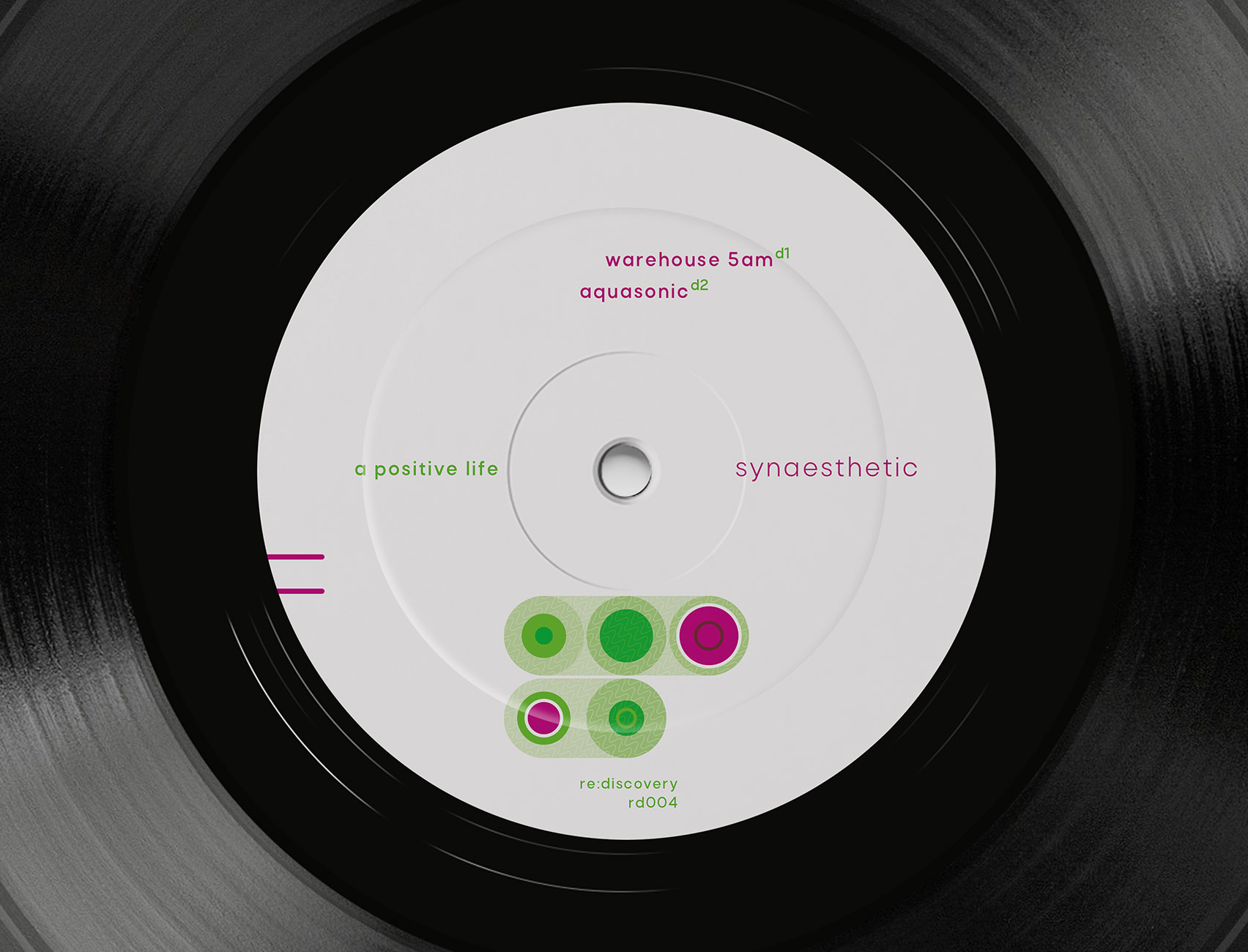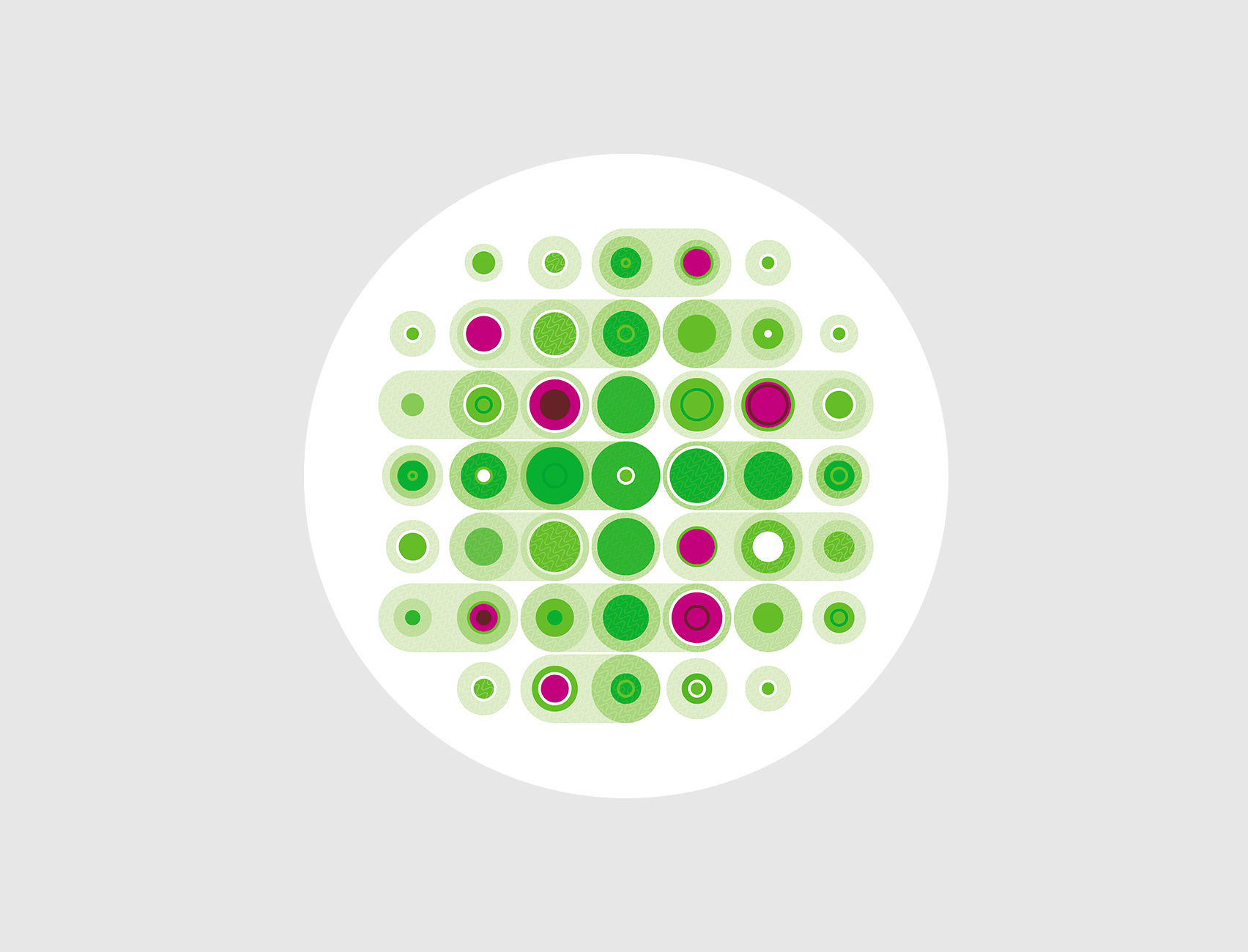 As with other re:discovery releases, an insert was included (layout by Lou Karsh) featuring extra information from the label and artist.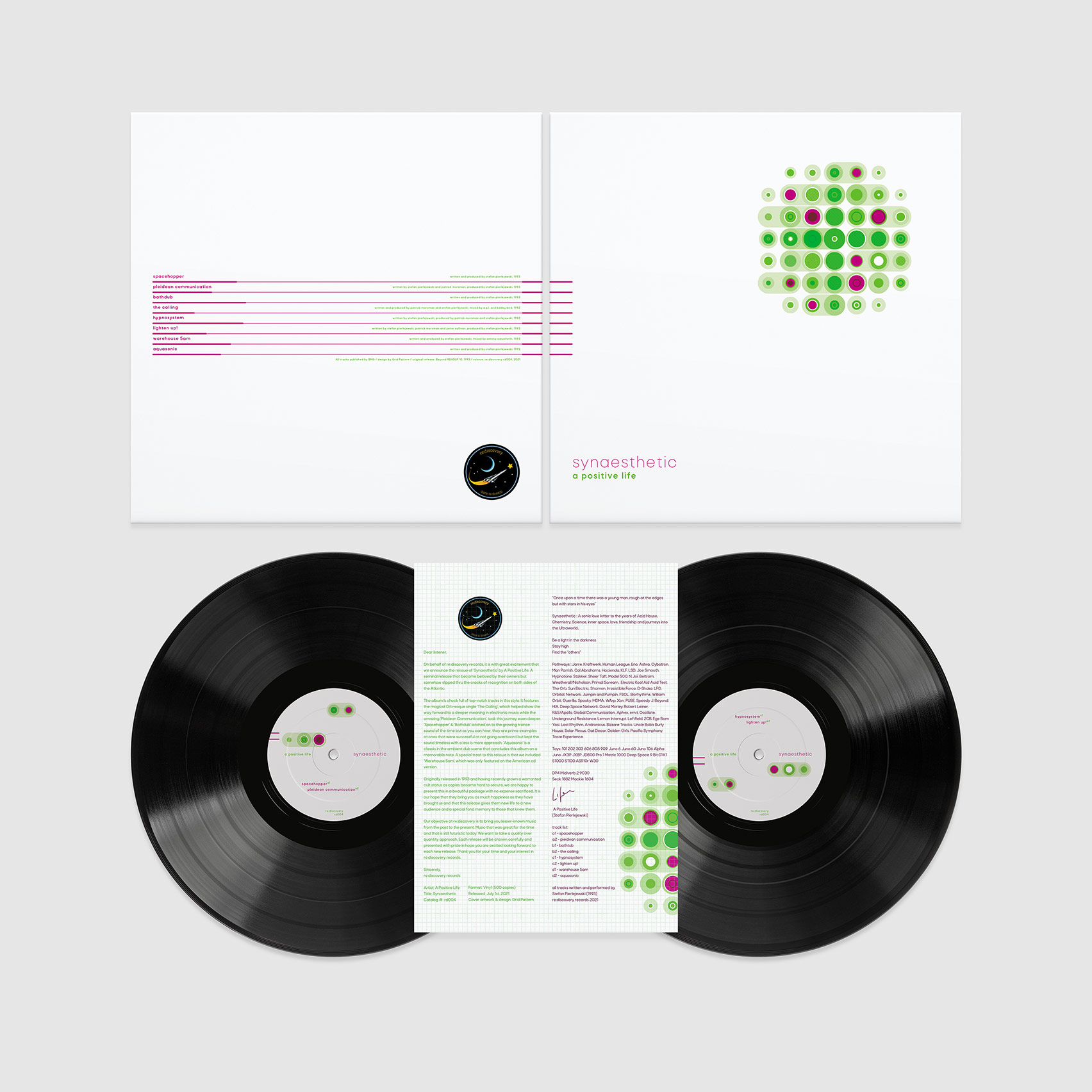 It was a real pleasure to work on the artwork for the rerelease of this classic album, I've listened to it for many years, and I think it sits well with the original sleeve.