The Future Sound of London – A Controlled Vista
December 2020
Limited edition 12" picture disc artwork for a release on Touched Revolutions.
This album originally came out exclusively on CD as part of the mammoth Touched By Silence 12 disc boxset with artwork by The Designers Republic. A digital version was later released on FSOLdigital that featured completely different artwork. Rather than create yet another new design, a discussion with the band and label led to me using the digital release's artwork as the design direction.
As with all Touched Revolutions releases, the equipment used to make the music features prominently on the A side. I hunted through boxes of old photos and managed to find some negatives, amazingly shot on the same film type as the airport image from the digital release. Scans of my old film were overlaid and edited to create the right atmosphere for the music, utilising the film strip frame edges, sprocket holes and a few overexposed/light leaked shots to create interest and texture. 
On the back I used the airport image along with some of my overlaid film scans, trying to keep the aesthetic of it looking a bit haphazard and not too deliberately placed (although in truth everything was exactly placed and considered multiple times). The large artist and title text treatment was inspired by the "safety film" type on the original airport image.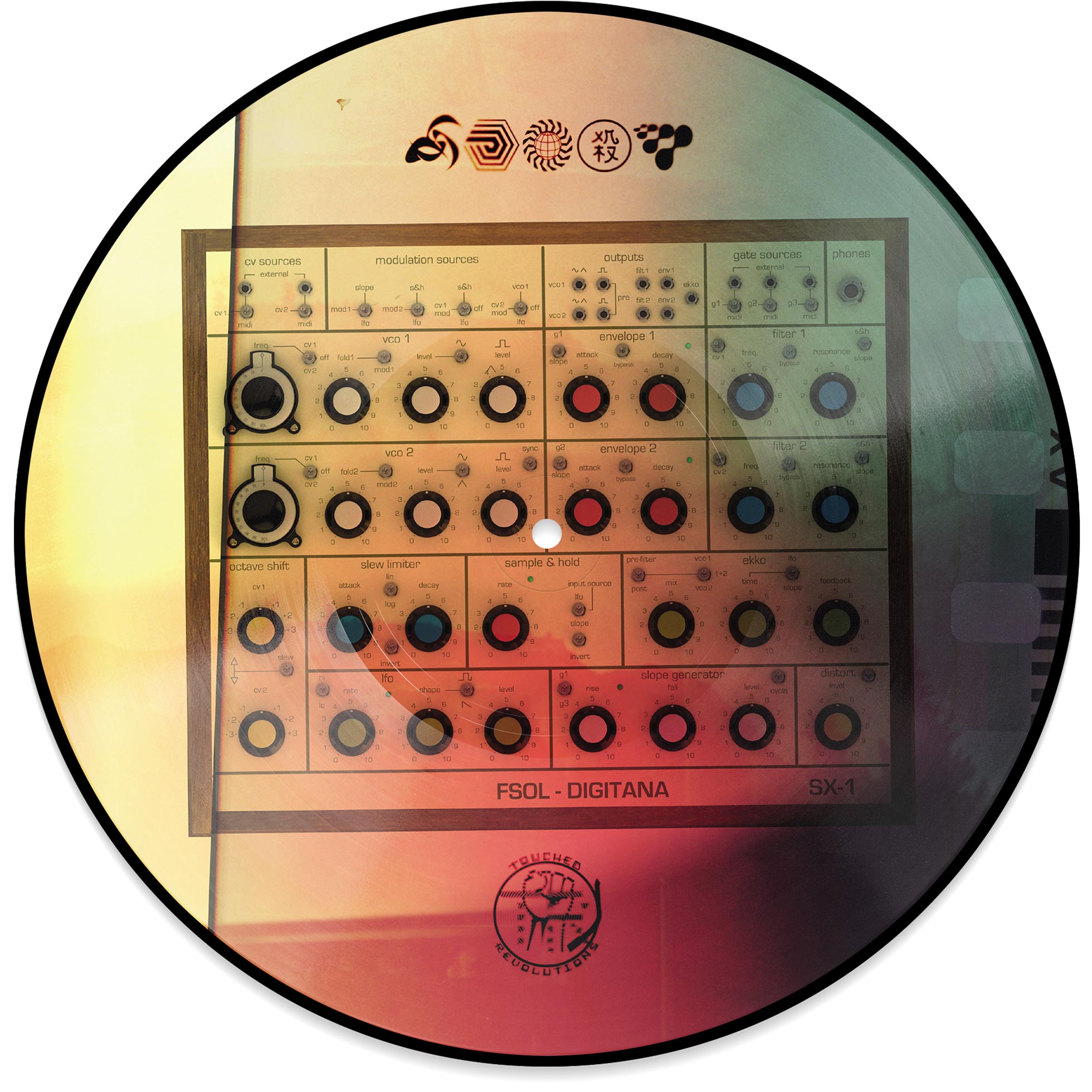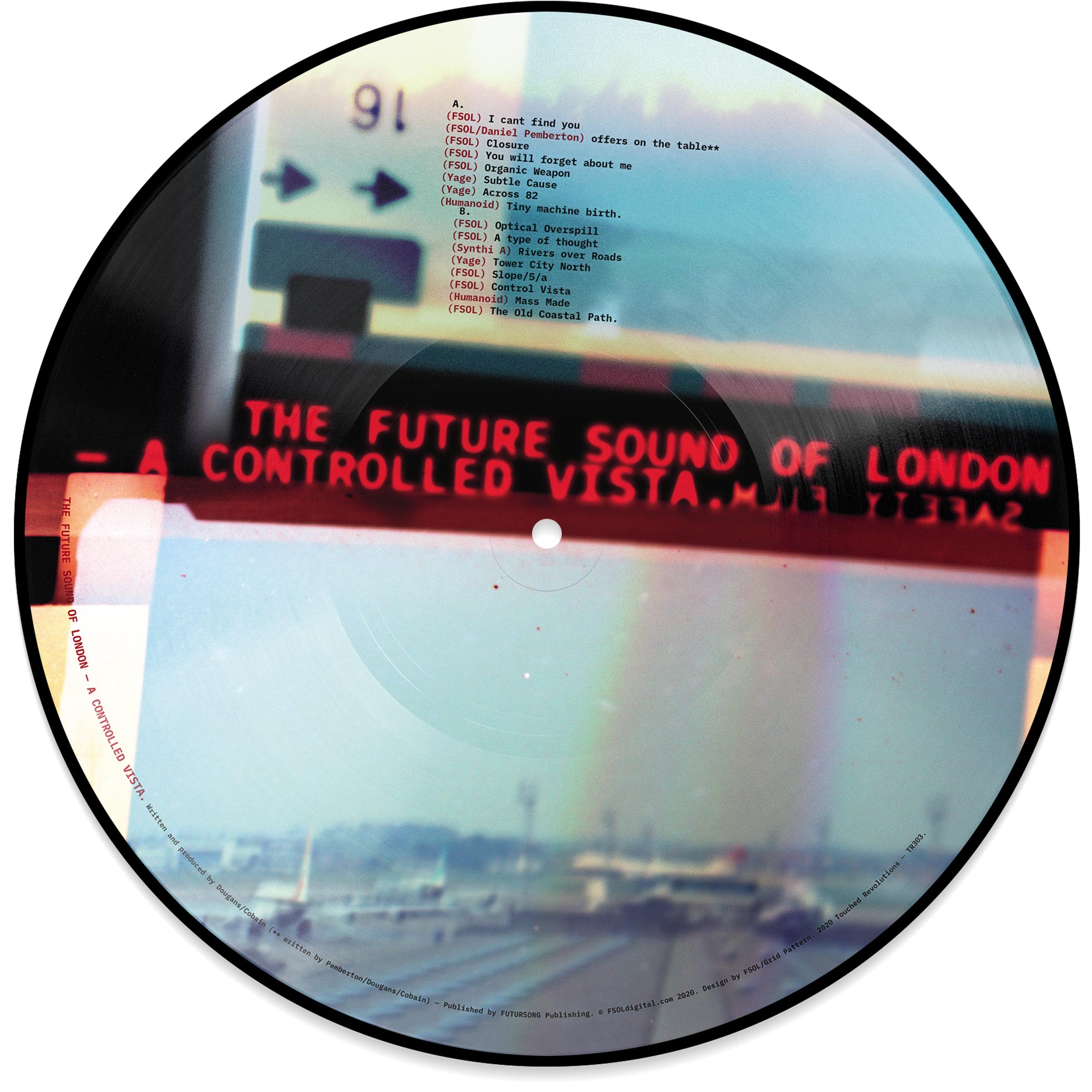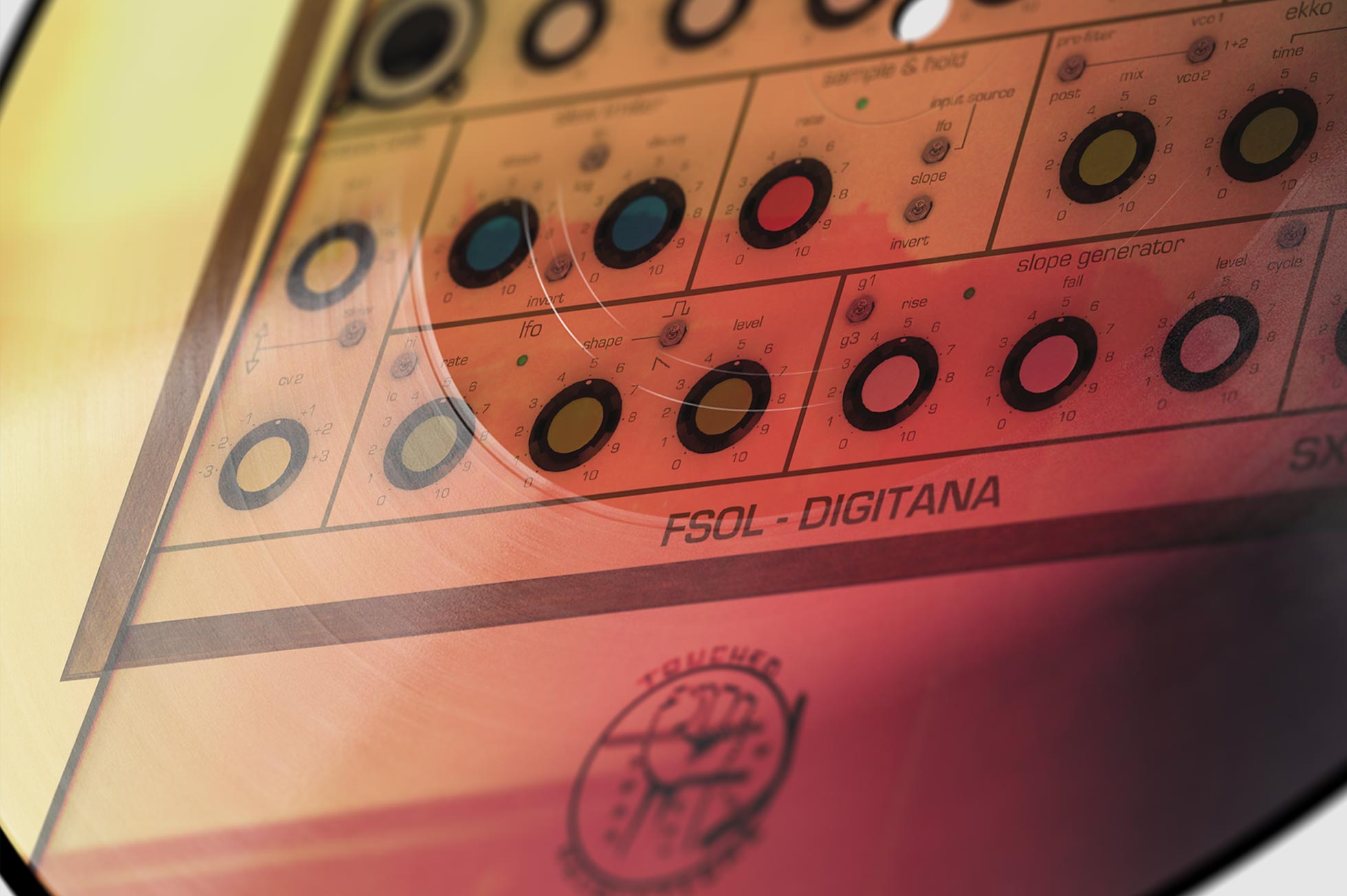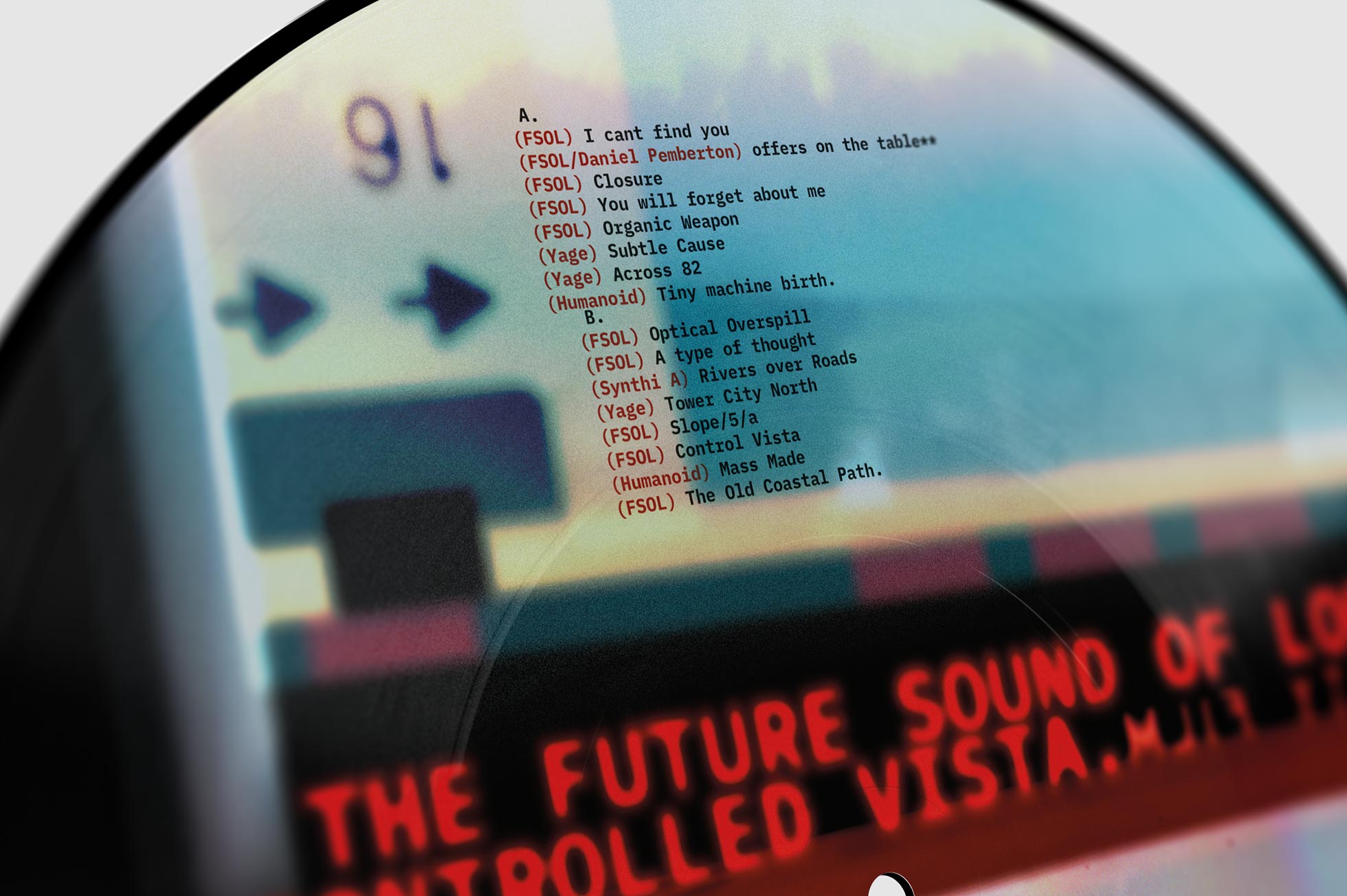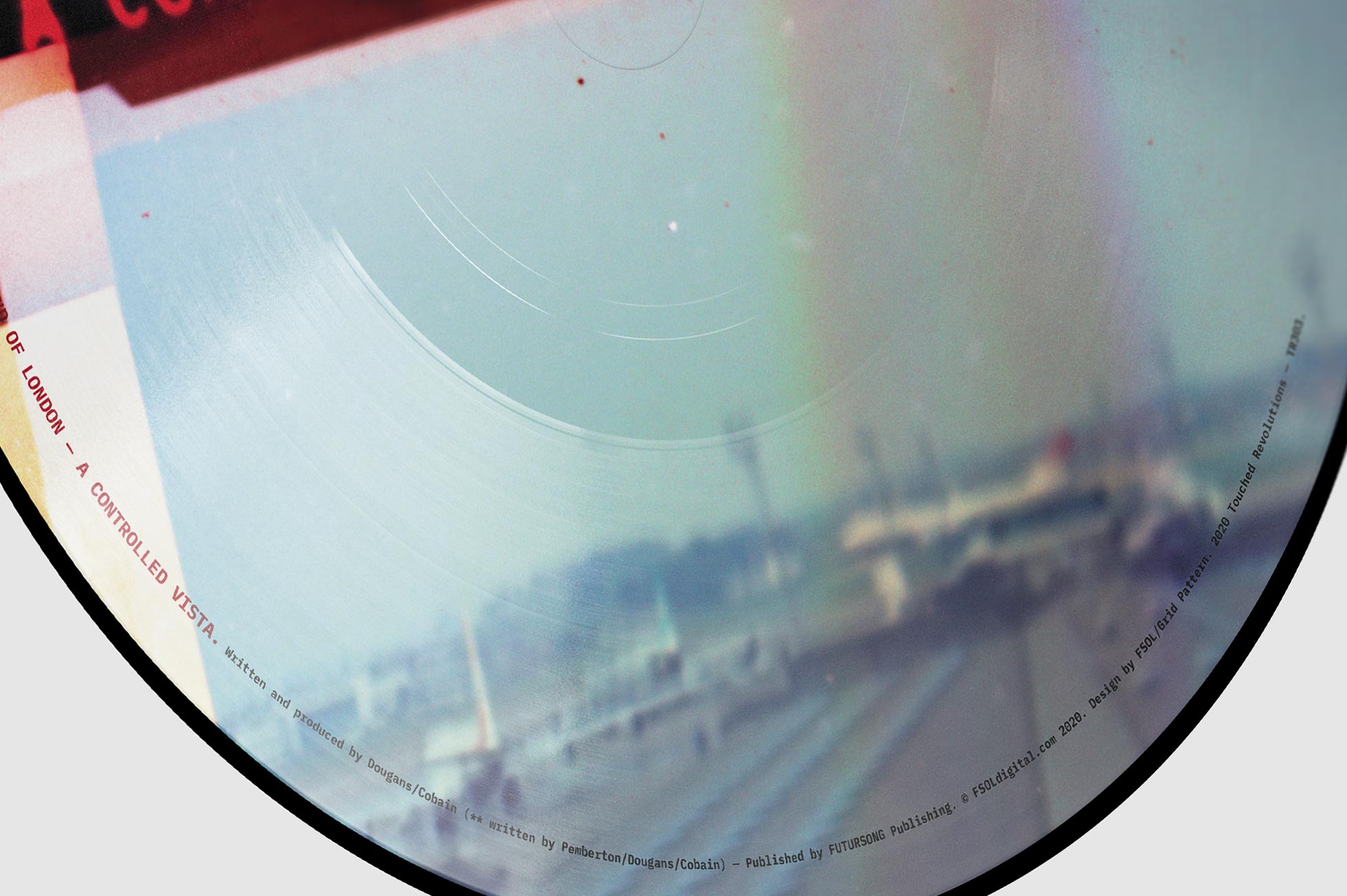 The opportunity to design for one of my favourite bands (been a fan since the early 90s) was a dream job for me. I was incredibly pleased with the final design, it reflects the music and also builds on the aesthetic of the digital release artwork.
Other picture disc releases on Touched Revolutions: Karsten Pflum — Revealed EP, exm — LS16, Keiss — Urban Utopia EP, Scanner — The Signal of a Signal of a Signal, Velum Break — Please Take Care of Me, Serge Geyzel — Xenophonic